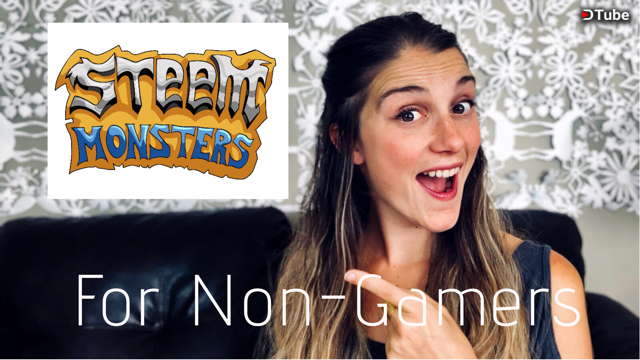 ---
Hi Friends!
I have been standing on the sidelines with Steem Monsters and I'm excited to be finally jumping in! I'm not much of a gamer, and so I didn't really think that Steem Monsters would be something I could get excited about. Now that I've actually been playing around with it and learning more - I keep getting more and more excited about it's potential to add value to the Steem blockchain.
This entire video is geared towards people like me. Those that maybe aren't really gamers and have been watching Steem Monsters blow up from the sidelines. In this video, I talk about all the reasons why Steemians should be getting involved in Steem Monsters - even if you aren't planning to play the tournaments.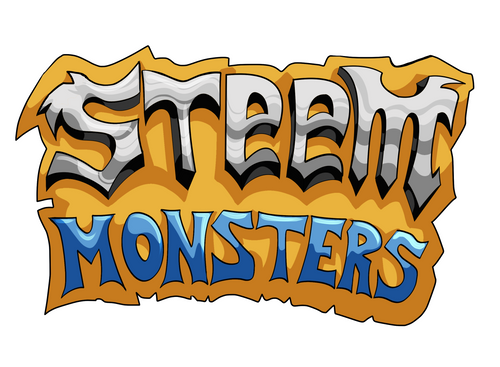 Topics Covered in This Video
Steem Monsters is one of the most impactful things to happen to the Steem blockchain. It has so much potential to attract new users.

Steem Monsters helps us address the issue of user retention because it gives people a reason to login everyday and interact on Steemit.
Opening booster packs is FUN! You never know what you are going to get. Flipping over each card is super exciting - especially now that they have special effects on the screen if you get a rare, epic or legendary card.

Speaking of that - I explain what the terms legendary, epic and rare even mean.

It can be a great investment. Even if you aren't planning to play the tournaments - stocking up on booster packs while they are only $2 could be a great idea. Each pack consists of five random cards - some of which might be really valuable. A legendary card just sold for 350 SBD the other day! The demand for cards will only continue to grow.
Why you should follow the @steemmonsters account. It's the best way to stay updated on what's happening and they do some pretty big giveaways too.

If you are a parent - this could be a really fun thing to do with your kids. They get excited to see what cards are in a booster pack - and all the characters or "monsters" are really interesting too. The kids will love em.

Sometimes games like this can be intimidating for non-gamers like me. Often this intimidation comes from fear of the unknown. That's why I do a full screen share tutorial to walk you through each step of the process. From getting onto the Steem Monster site, to buying the starter pack, to explaining the difference between a monster and a summoner.

My reaction to the overlook look and feel of the site.

I'm doing a Booster pack giveaway! Details below.
5 Booster Pack Giveaway


I'm so excited to pass out 5 booster packs to someone! The rules to enter are super simple. Just drop a comment below with something about Steem Monsters. Here are a couple ideas of things you could do for your entry.
Talk about what you are most excited for with the coming launch of Steem Monsters.
Ask any questions you still have about the game.
Did you decide to give it a try and get your start pack? I'd love to hear!
Maybe a picture of you and your kiddos opening a pack together?
Which card is your favorite monster?
Do you have a friend that you think would love playing Steem Monsters? Maybe let me know if you are going to introduce them to Steemit.
Whatever it is, just comment below with something about Steem Monsters. I'll throw all eligible entries into a hat - and will do a drawing for the winner next week. If you would like to make a separate post talking about it - go for it and drop the link below. A comment on this post is all you need to be entered though.
Join Me for a Live Stream on 6/28 at 5pm PST to Open 20 Booster Packs!


@aggroed was gracious enough to send me over 20 booster packs so that I can do a fun live stream video opening them. He's trying to reach new audiences here on Steemit and I am stoked that he approached me. I'll be doing my live stream on @dlive and will be walking through all 20 packs.
I'd love it if you joined me! I'll be streaming on Thursday, 6/28 at 5pm PST.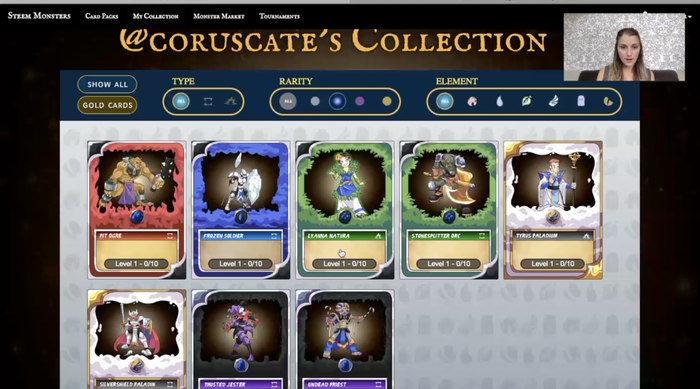 Will Steem Monsters Make a Gamer Out of Me?


Woah, let's not get too crazy... but honestly, I've never gotten stoked about a game like this before. I'm having so much fun opening these booster packs. Big thanks to @aggroed and @yabapmatt for bringing such a cool initiative to the platform. Developing a game like this is no small task and you guys are absolutely killing it.
I can't wait to chat with you guys below and I look forward to seeing all your entires.
XO, Lea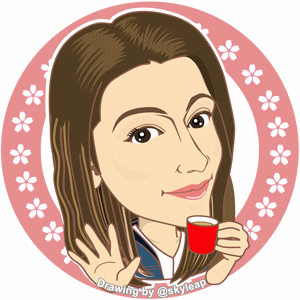 ---