HF20 is Finally Happening and Other Updates!
In today's video I decided to cover several different topics, including HardFork 20 (which was just announced today!), the difference between evaluating the price of Steem and its blockchain developments, plus I'll explain some upcoming changes to the @minnowfund initiative which I hope you will all be excited about. Oh, and if you stick around til the end I'll show you the how to get the best ROI by delegating to the highest paying upvote bot.
Links Mentioned in Today's Video:
NOTE: Due to user error (yes, me) I had to remove the original video from dlive and upload to YouTube. Sorry for any confusion.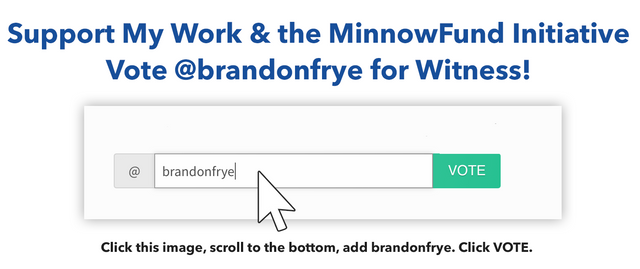 Or you can click this link where you can vote securely using SteemConnect.

Recent Posts