►BESO O CACHETADA - Dlive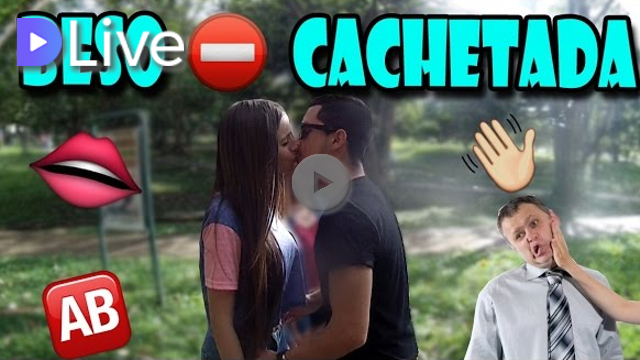 Este vídeo me agrada ya que es ocurrente, divertido y muy de mi edad es lo que lo jóvenes hacemos compartir, reír, hablar y salir un poco de la tecnología de un celular que parece que nos domina.
Espero que les allá gustado Bueno espero les allá gustado dejen sus comentarios que responden con gusto.
Si quiero seguir viendo mis vídeos, sígueme y deja tu voto para que me apoyes y siga con este sueño.
Como les dije antes este es mi primer vídeo en DLIVE no soy el mejor pero espero que con su ayuda cada día mejorar más y más ,comenten si les gustaría que hiciera otro vídeo o alguna otra cosa que se les ocurra.
Steemit: https://steemit.com/@balcol
Instagram: https://www.instagram.com/balcol/
Facebook: https://www.facebook.com / Balcolll /
Twitter: https://twitter.com/angel45316408
---

This video pleases me because it is witty, funny and very young is what we young people share, laugh, talk and get a little out of the technology of a cell phone that seems to dominate us.
I hope you like them well I hope you like them there, leave your comments that respond with pleasure.
If I want to continue watching my videos, follow me and leave your vote so that you can support me and continue with this dream.
As I told you before, this is my first video on DLIVE. I'm not the best but I hope that with your help every day to improve more and more, comment if you would like me to make another video or something else that comes to mind.
Steemit: https://steemit.com/@balcol
Instagram: https://www.instagram.com/balcol/
Facebook: https://www.facebook.com/Balcolll/
Twitter: https://twitter.com/angel45316408
---

My video is at DLive