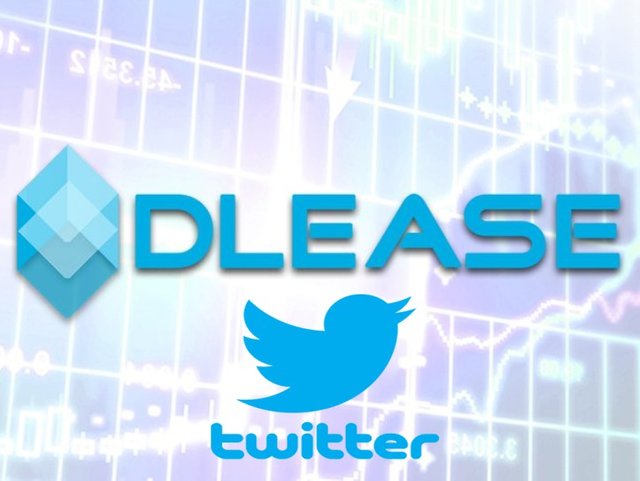 After the past Easter promotion, offering 1K SP lease, we want to include even more members of the community to stand a chance of earning something by interacting with us and helping to promote DLease.io to further push the external Steem marketing effort for maximum awareness and adoption.
As you already know, the plans for @buildteam are extremely ambitious. Those plans will benefit Steem as a blockchain and as a community first and foremost, giving exposure and offering services with our token and diverse array of apps.
BuildTeam has thus decided to start a new promotion to spread the word about DLease.io) on Twitter, to achieve this we will soon be engaging in some paid Twitter ads and in addition to that, we want your engagement!
Each of you that will do the following step will receive an upvote.
Follow the official Twitter profile at https://twitter.com/dleaseio
ReTweet https://twitter.com/dleaseio/status/1124612255180566528
and https://twitter.com/dleaseio/status/1120109595005943809
Post a screenshot in the comment below of the following
This is not a raffle. Each of you will help STEEM by spreading DLease.io as a service in the crypto-space and you'll get STEEM back in form of an upvote of your comment.
Upvotes may come from one or more of these accounts, @dlease, @buildteam, @thecryptodrive, @kamikaze, @megadrive, @cryptomancer or @reggaemuffin and perhaps from a few other members of BuildTeam.
This is a limited time only promotion. We want to get the Steem comunity onboard, helping us to market DLease.io to other communities.
It's another important step to get a solid, organic userbase on Twitter to get traction. We would like to follow saying that the team is organizing ADS Twitter marketing and would like to furthermore thank @theycallmedan for his support on future YouTube advertisement campaign.
We want to conclude by pointing out that an article shared in the last @thecryptodrive talk during the Steem Tank, which you can hear in case you missed. CCN explained how staking XTZ leads to a 7% interest meanwhile, DLease is offering an average of 17%+.
Please, take action today. Sharing is caring.
Go to DLease.io today and take it for a spin!
---
Find DLease in the BuildTeam App Store!
---
| Visit our website for more! | Subsribe to our YouTube Channel |
| --- | --- |
| | |
Set it up today and contribute to building a better tomorrow!


( Want an easier way? Use our SteemConnect proxy link! )
Get support and connect with us and other BuildTeam fans!



---
This is a @steemvoter subscription payment post. Thank you to Steemvoter customers for allowing us to use your Steem accounts to upvote this post by virtue of your free subscription to the Steemvoter.com bot service. @steemvoter is proudly a @buildteam subsidiary and sister project to @dlease, @ginabot, @tokenbb, @steemsports and @minnowbooster.