Drop In The Ocean: Encouragement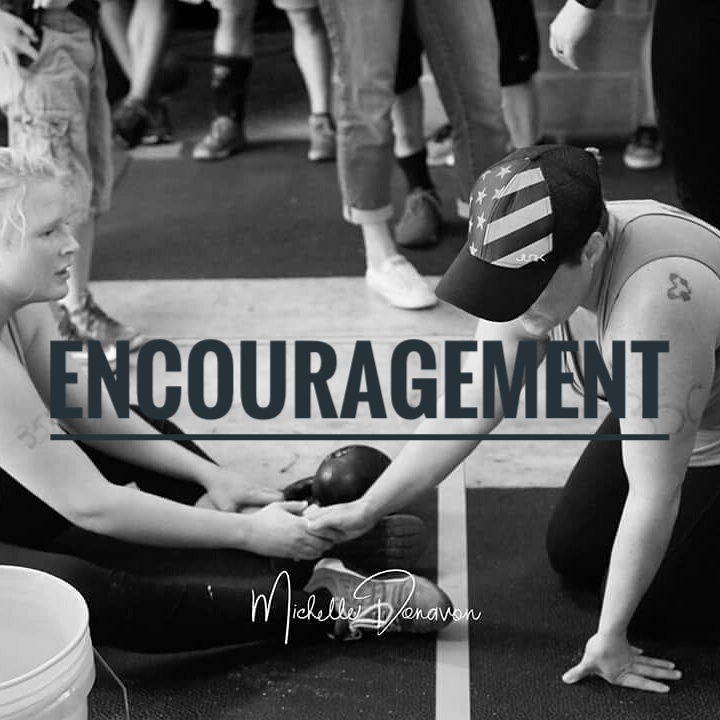 ---
My NO Was Her Encouragement
Sweetly, she approached and said, "Coach, is it ok if I just step up on a plate stack instead of doing Box Jumps?" She was fully confident that my answer would be "yes", and was already walking away as my answer of "NO" hit her heart like a thud.
I'm not usually the "mean" coach, but I knew she had it in her and that she was letting fear stand in her way. I watched as that FEAR rose up in her eyes, but I confidently met her gaze and firmly stated "you've got this. I KNOW you can do this." I gave her some tips and spotted her until she gained confidence. Then, I left her to her own determination.
After the workout, she walked up to me, this time with tears in her eyes as she thanked me for not letting her sell herself short. For encouraging her to rise up to the level of which she was capable.


I have the honor of encouraging people as my job. As a Crossfit Coach, I obviously coach technique and strategy and fundamentals of fitness, but primarily, I encourage. And, I LOVE it! It encourages ME to encourage others!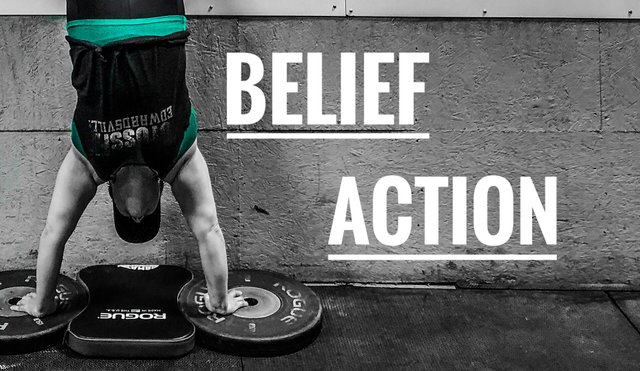 Each person is born with a certain amount of potential. Based on that potential, a person creates beliefs about what they can and can't do, who they are and who they're not. Based on those beliefs, a person either takes action or doesn't take action. This reinforces their beliefs in their potential and the cycle continues, either upward or downward. It's my job to encourage my athletes to believe in themselves, in their potential, so that they will take action on that belief.
You've been born with special gifts and life experiences that you can use to achieve your dreams. I ENCOURAGEyou to BELIEVE in your potential and take ACTION toward your dreams!

Hi Friends! Thanks For Reading!
---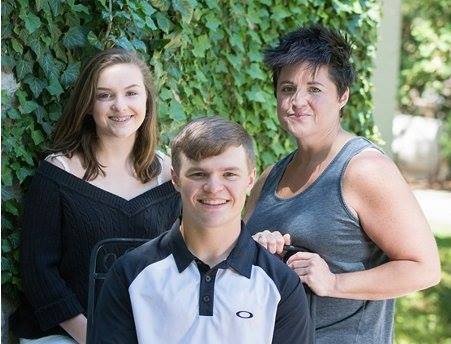 ---
Hi! My name is Coach JJ and I've been coaching and inspiring athletes to better health and fitness for over five years! I'm a CrossFit Level 1 Trainer at CrossFit Edwardsville in Edwardsville, IL, USA. But, my vision is to bring together the Fitness Community on Steemit in order to have a greater impact on improving the health and fitness of our fellow Steemians.
I'm also a mother of two teens and a self-defined "spicy, sassy Christ-follower" who posts about my personal journey, but loves all those on any journey. Feel free to check out my intro post, get inspired on your fitness journey, or ponder on my faith-based posts. If any of this connects with you, follow me and say Hello!
Happy Steeming,
Coach JJ
---

---

---