Bilder des ehemaligen Reichsparteitagsgeländes in Nürnberg | Pictures of the former Nazi party rally grounds in Nuremberg
Am letzten Sonntag war eine Führung über das ehemalige Reichsparteitagsgelände mit der Möglichkeit, einige sonst geschlossene Orte besichtigen zu können.
Last Sunday a local organisation offered a tour at the former Nazi Party Rally Grounds with the possibility to visit some closed places which are normally not accesible for the public.
---
Blick in einen der Türme. Da die Dächer nicht mehr dicht sind, werden die Türme jetzt als Lagerraum für nicht feuchtigkeitsempfindliche Waren genutzt.
A look inside one of the towers. As their roofs are leaking they are nowdays only used as storage room for goods which are not sensitive to moisture.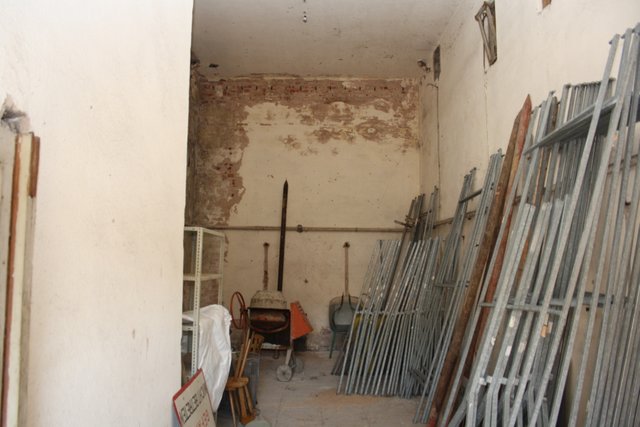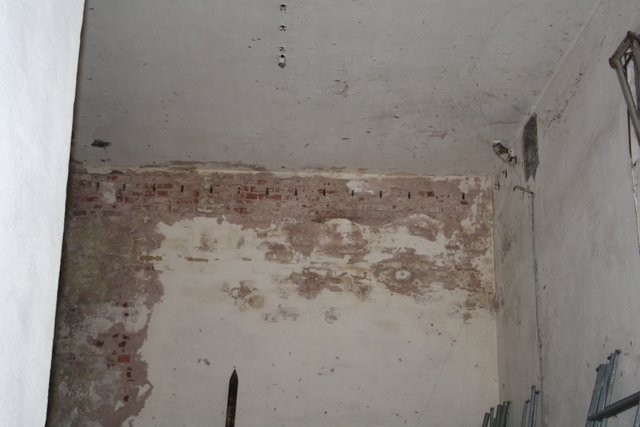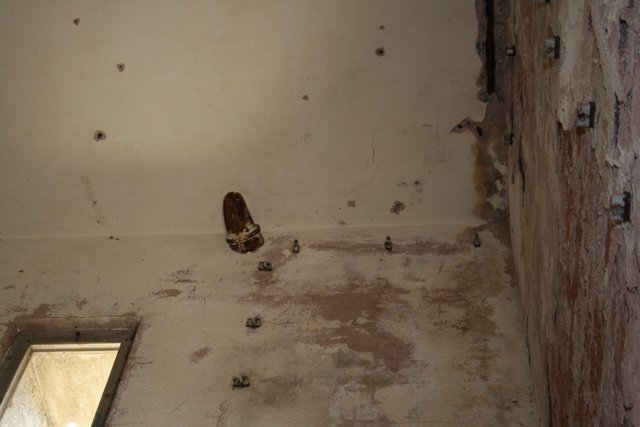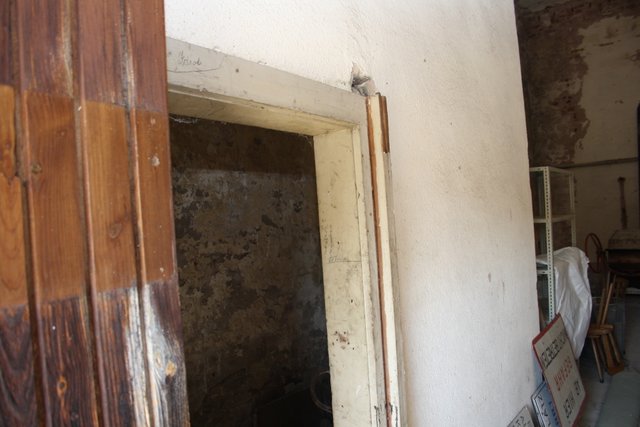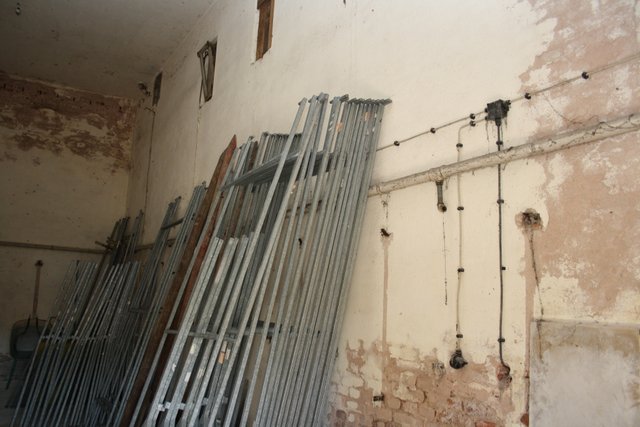 ---
Halterung für Fahnenmaste auf einem Turm
Mount for flagpoles on top of the tower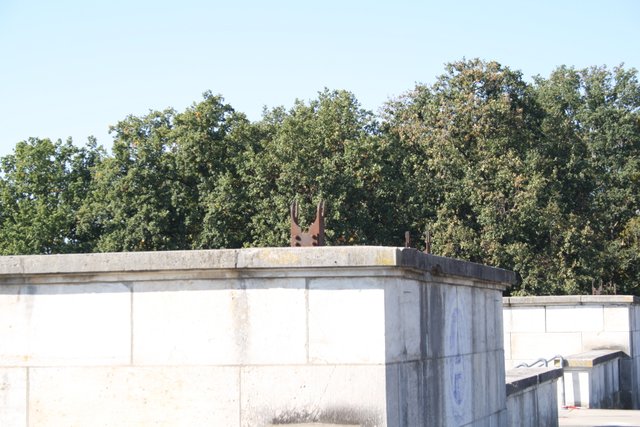 ---
Haupttribüne des Zeppelinfelds
Main tribune of the Zeppelinfeld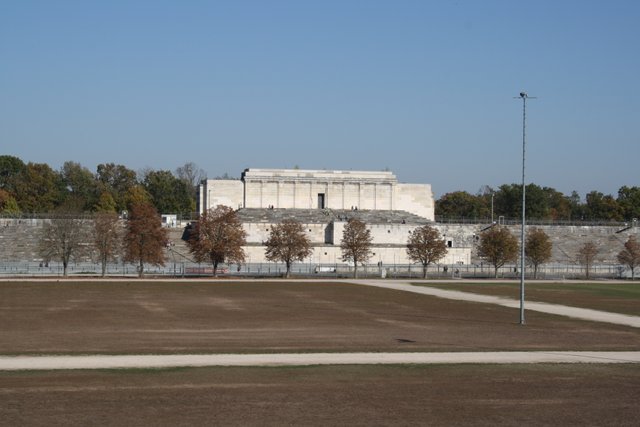 ---
Goldender Saal in der Haupttribüne
Golden Hall inside the main tribune