Spinat- Avocado- Heidelbeer Skyr Spinach-avocado - blueberry skyr!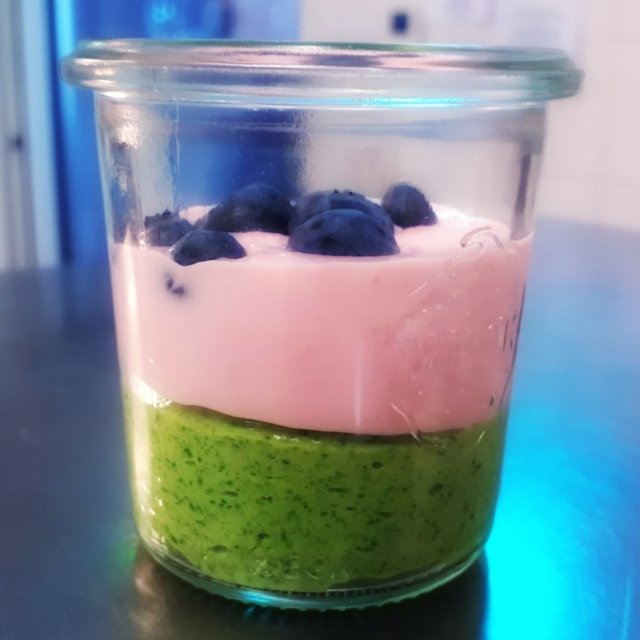 ---
Hi Leute, da wir für die nächsten Wochen viel Kraft und Geduld brauchen #hodltilltheend gebe ich euch hier ein schönes einfaches Rezept was euch stärkt und lecker ist.
Für die grüne Masse einfach den Skyr mit Avocado Spinat eine halbe Limettesaft pürieren und mit Zucker (honig geht auch) süßen.
Für die rosafarbene den Skyr mit Himbeere n und Blaubeeren mixen und nach belieben mit zucker oder Honig süßen.
So delishes just mix Avocado, spinach, sugar lime juise and skyr for the Green cream. Blueberry, sugar, some raspberrys and skyr for the pink one.
Greeting Viktor
---