Jakobskrautbär ■ Cinnabar moth
Tyria jacobaeae (Linnaeus, 1758)
Der Jakobskrautbär auch Blutbär genannt, ist ein Nachtfalter aus der Familie der Bärenspinner (Arctiinae). Seine schwarzen Flügel mit den leuchtend roten Flecken und Streifen, lassen keine Verwechslung mit anderen Bärenspinnern zu. Das Weibchen legt seine Eier bevorzugt am Jakobs-Geiskraut (Senecio jacobaea) ab. Diese Pflanze ist giftig und ihr Gift wirkt lebertoxisch. Den Raupen macht das nichts aus. Für sie ist das Gift ein Schutz gegen Fressfeinde. Der Falter fliegt in ein bis zwei Generationen von Mai bis Juni. Finden kann man ihn meistens in der Nähe von Flüssen.
The cinnabar moth, also known as the blood bear, is a moth of the family Arctiinae. Its black wings with the bright red spots and stripes do not allow any confusion with other Arctiinae. The female prefers to lay her eggs on the ragwort (Senecio jacobaea). This plant is poisonous and its poison has a liver-toxic effect. Because caterpillars don't mind that. For them the poison is a protection against predators. The moth flies in one to two generations from May to June. It can usually be found near rivers.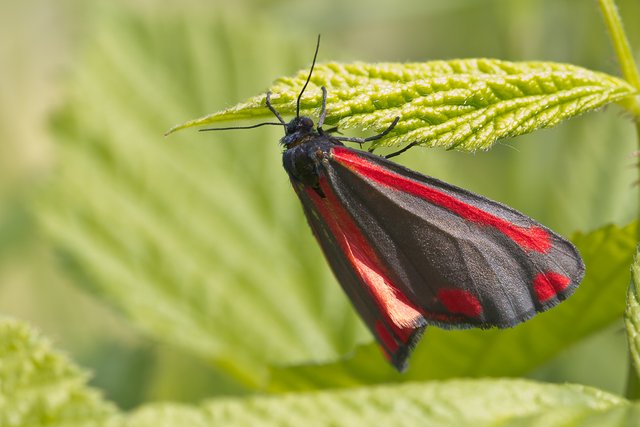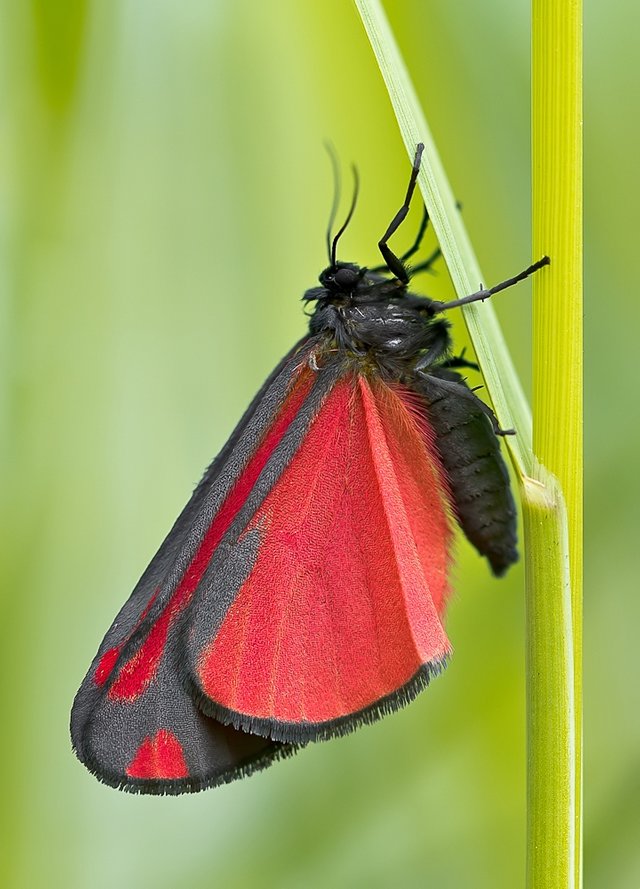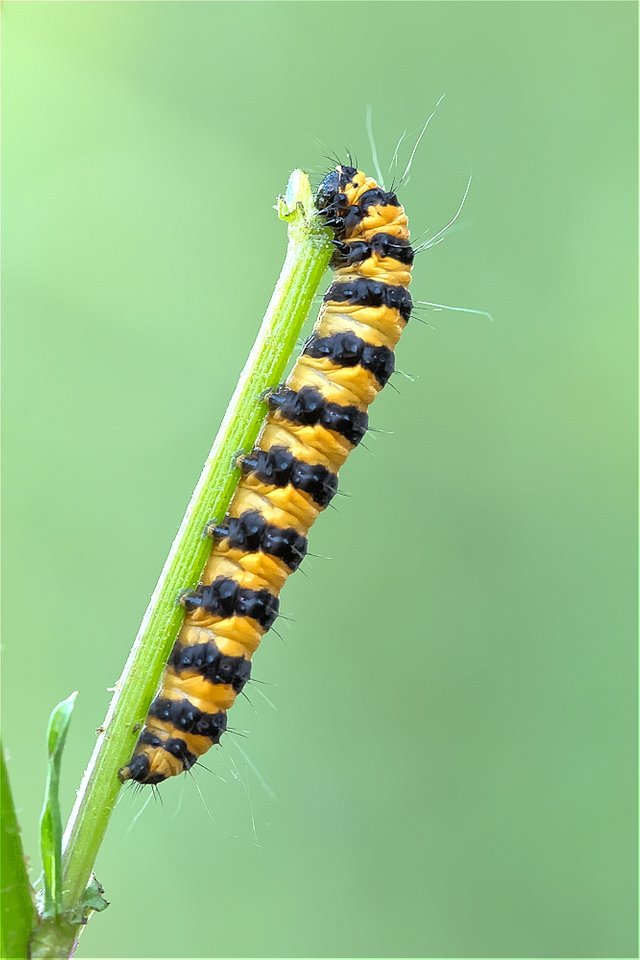 | | |
| --- | --- |
| Category | Macro |
| Camera | Canon EOS 60D |
| Lens | Canon Macro EF 100mm f2.8 L |
| Location | Deutschland, Bayern, Unterfranken, Trennfeld |
Wenn dir mein Beitrag gefällt, freue ich mich über deine Nachricht.

Herzlichen Dank und viele Grüße vom @faltermann 🐛
If you like my contribution, I am looking forward to your message.
Many thanks and greetings from Germany 🦋