Paradies vor der Tür - Paradise on the doorstep
Der Leipziger Auwald - The Leipzig Alluvial Forest
---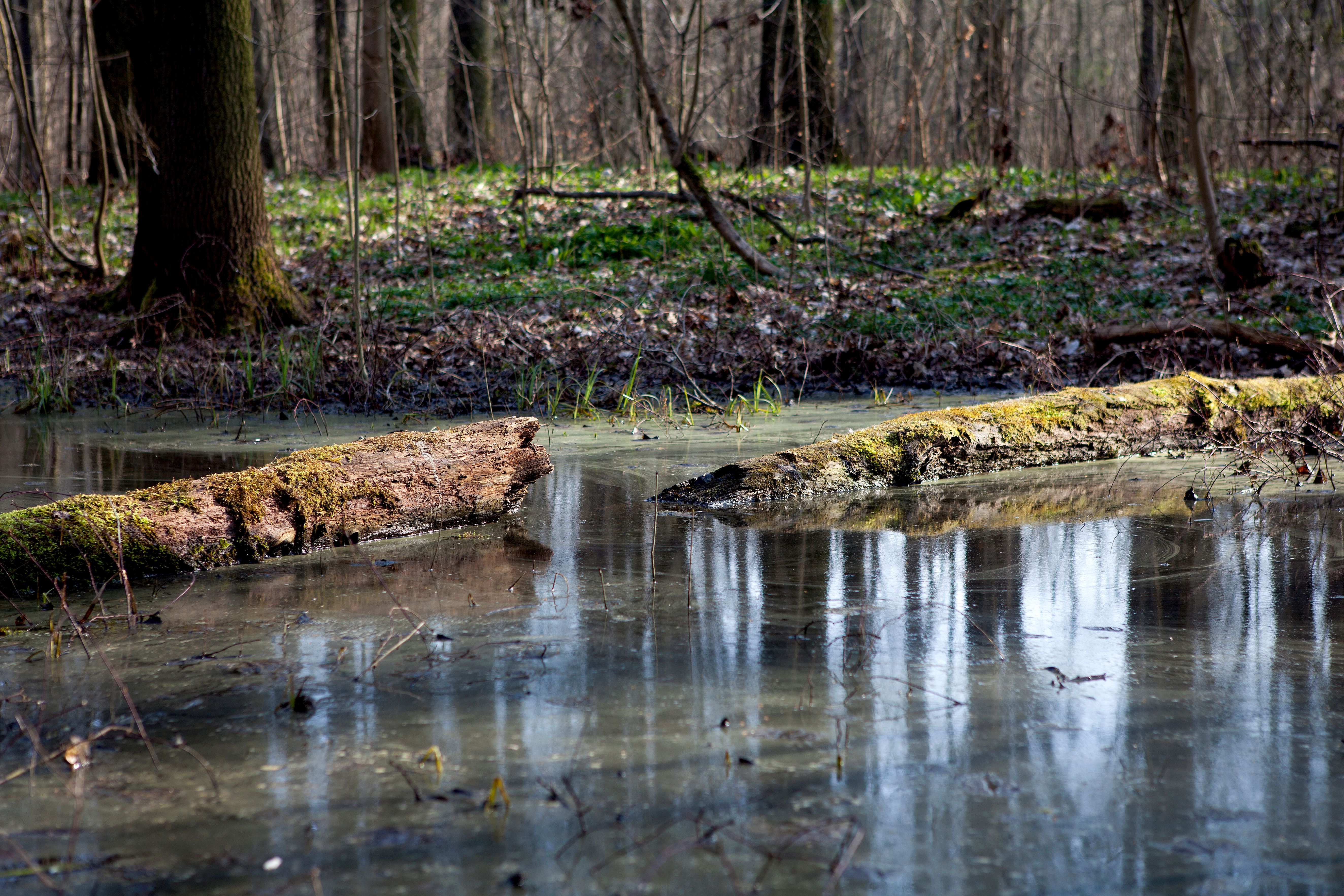 09.04.2018
Der Auwald zieht sich entlang von fließenden Gewässern. Durch seinen, feuchten und von Flüssen genährten Boden ist er äußerst artenreich. Hier sind viele seltene Pflanzen- und Tierarten zu Hause. Einer der schönsten dieser Wälder erstreckt sich von Leipzig mehrere Meilen westlich bis Merseburg.
Über zehn Jahre war er ein riesiger Vorgarten für meinen Hund und mich, denn sein Eingang liegt direkt gegenüber meiner alten Wohnung..
Geblieben ist mir eine über die Jahre gewachsene Verbundenheit, die mich heute noch zu ihm zieht, mindestens zur Bärlauchernte komme ich einmal im Jahr wieder, obwohl ich inzwischen ein paar Meter fahren muss.
Gut erinnern, kann ich mich an die Glühwürmchen auf nächtlicher Hunderunde, das Erleben der Jahreszeiten, regelmäßige Überflutungen, die Atmosphäre durch frischen Schnee oder das Frühlingsgrün des Bärlauchs. Dieser sprießt erst saftig grün, verzaubert später mit weißer Blütenpracht und beginnt dann für Tage gelb und faulig zu stinken.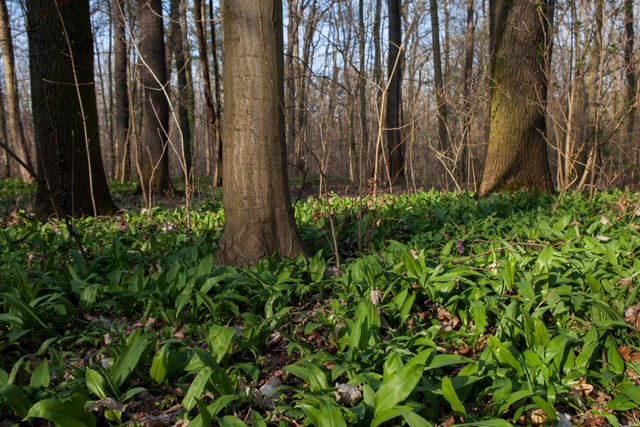 09.04.2018
Wildpark und Auwald sind ein kleines und vertrautes Paradies für mich geworden.
Als größtenteils naturbelassener Wald, der an Parkanlagen und Stadtgebiet angrenzt ist er nicht nur Naherholungsgebiet und Lebensraum. Er ist ebenso Wasserspeicher, Filter und Luftbefeuchter.
Jetzt in der Frühlingszeit, sind seine Farben so grün, wie in keiner anderen Zeit des Jahres.

Frühlingsblüher am 09.04.2018, links: Lungenkraut?, rechts: Hohler Lerchensporn
---
Von einem Tag auf den anderen, sind die von grau und braun dominierten Farben am Boden einem sattgrünen Pflanzenteppich gewichen.
Frühblüher erscheinen in großer Zahl und oft bereits Wochen vor dem Laubaustrieb der Bäume, da sie so besser zum Waldboden herab fallendes Sonnenlicht nutzen können.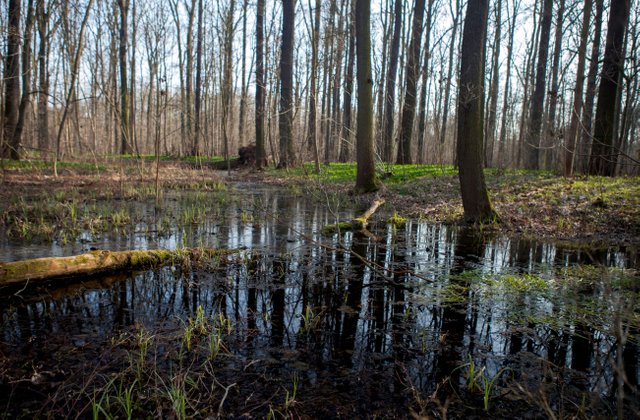 Teile des Waldes stehen mehr als 3 Monate des Jahres unter Wasser
Im Sommer ist von der frühlingshaften Farbenpracht am Waldboden kaum noch etwas zu sehen.
Nachdem der Bärlauch abgestorben ist, dominieren wieder braune, erdige Farben.
Kommt man im April am Waldrand vorbei, oder fährt auf der angrenzenden Bundestrasse riecht man den Knoblauchgeruch sofort.
Der Bärlauch wurde in den letzten Jahren zu einem der beliebtesten Wildkräuter.
Man bekommt so ein paar Blätter, verpackt beim Rewe-Markt, zum Beispiel für stolze 1,60 € zur Saison.
Als Anwohner wäre der Handel also ein gutes Geschäft für mich gewesen.
Immer mehr Leipziger findet man nun beim Sammeln der geschmacksintensiven Blätter.
Das Bärlauch-Sammeln für den Eigengebrauch und in kleineren Mengen wird im Allgemeinen auch geduldet, allerdings sollte man darauf achten, nicht in den ausgewiesenen Naturschutzgebieten zu sammeln und auch nicht gleich alles kahl zu machen.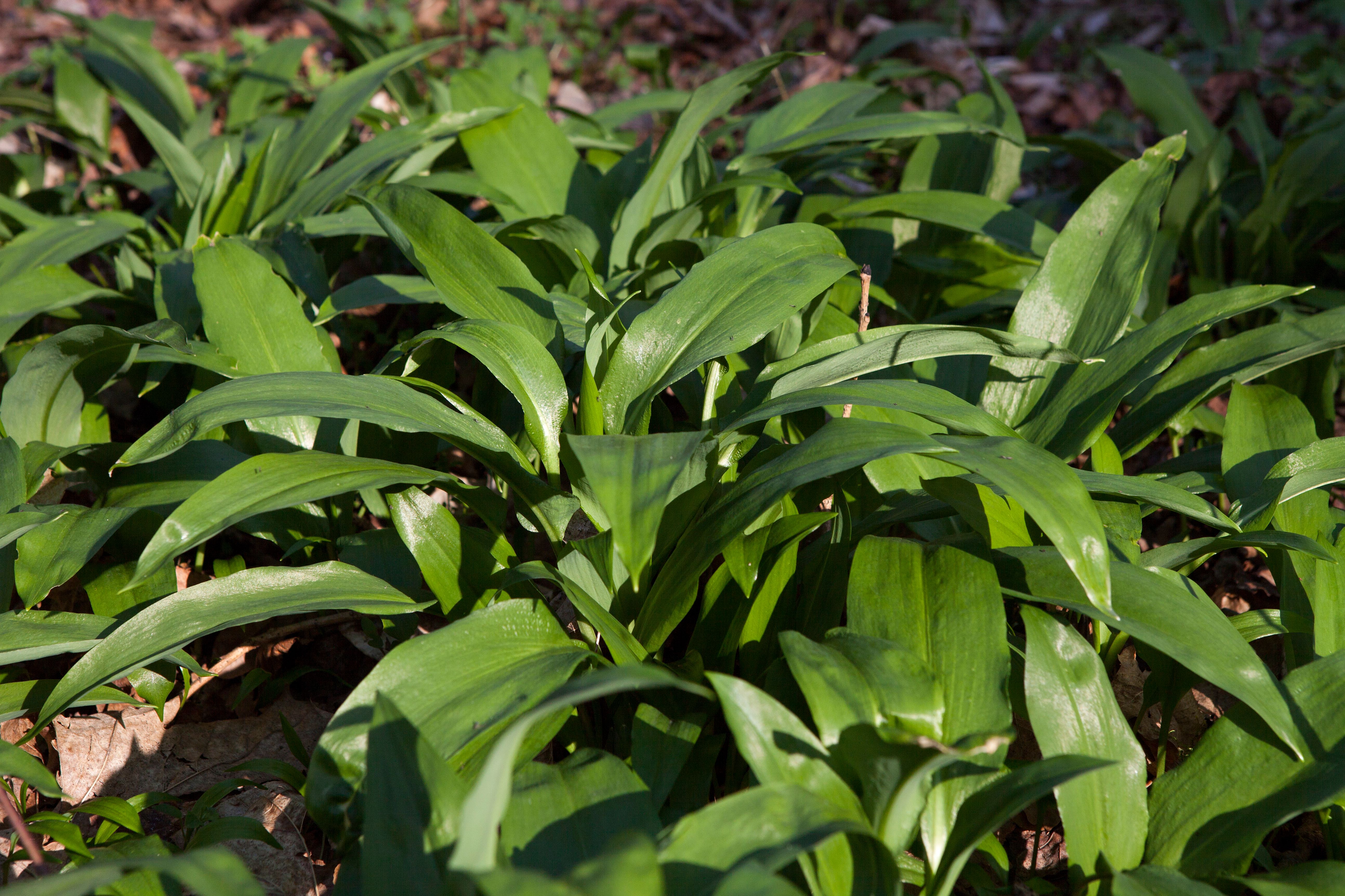 Bärlauch am 09.04.2018
Die Massenbestände des Bärlauchs zeigen uns, zusammen mit dem Märzenbecher, dem Hohlen Lerchensporn und dem Gelben Windröschen die nährstoffreichsten Böden des Auwaldes an.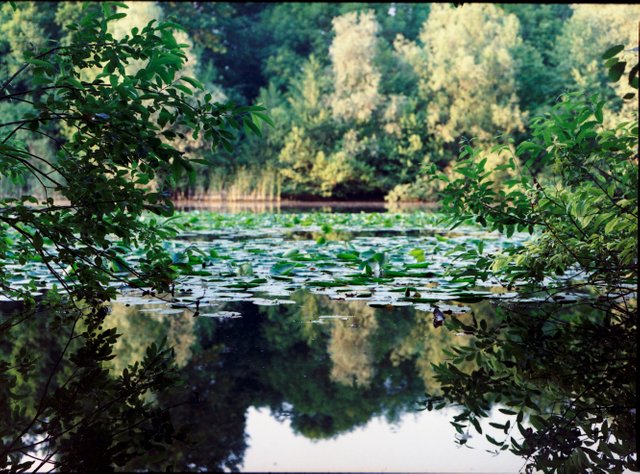 Teich an der Wildparkgaststätte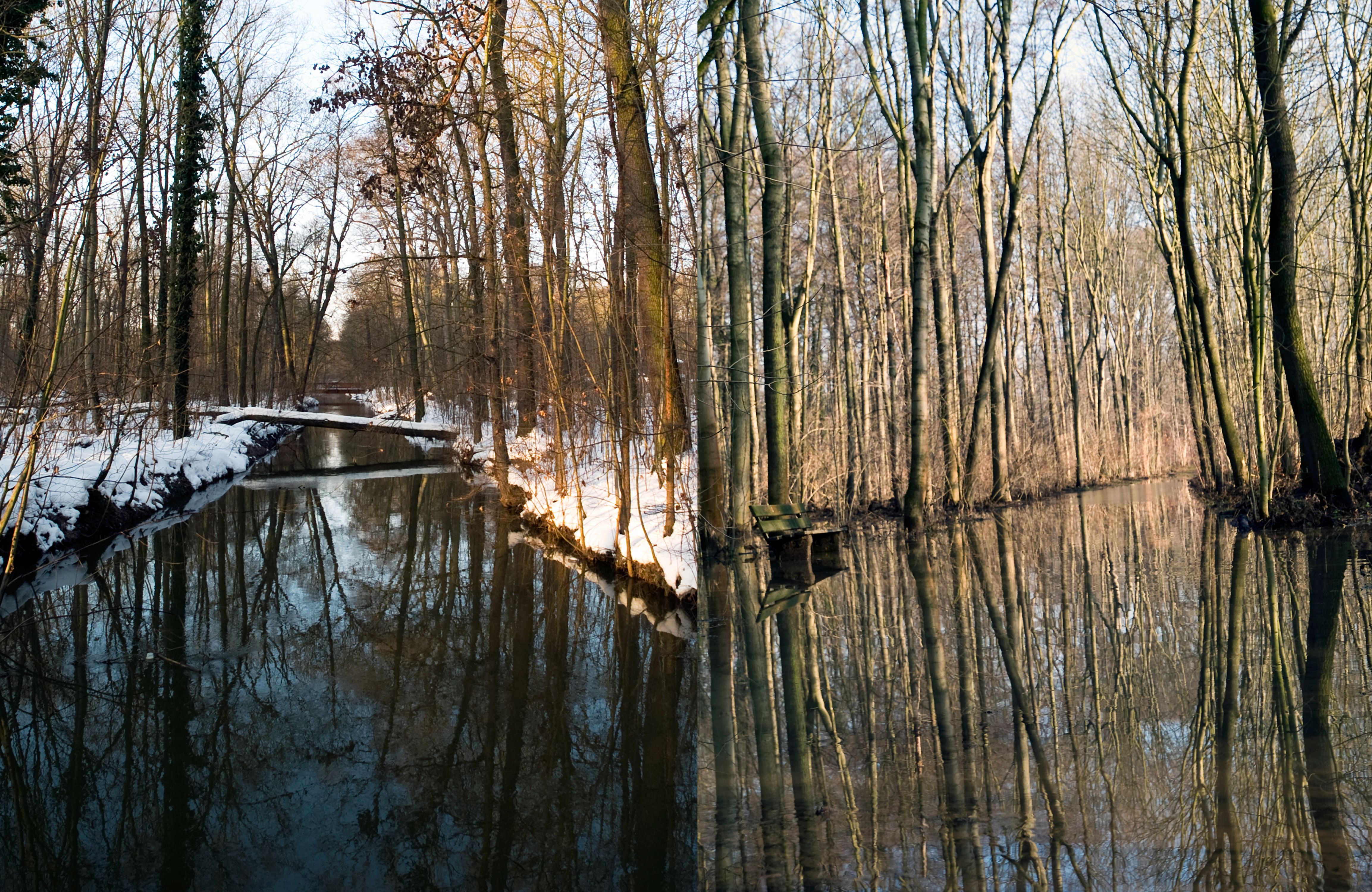 Im Winter und überflutet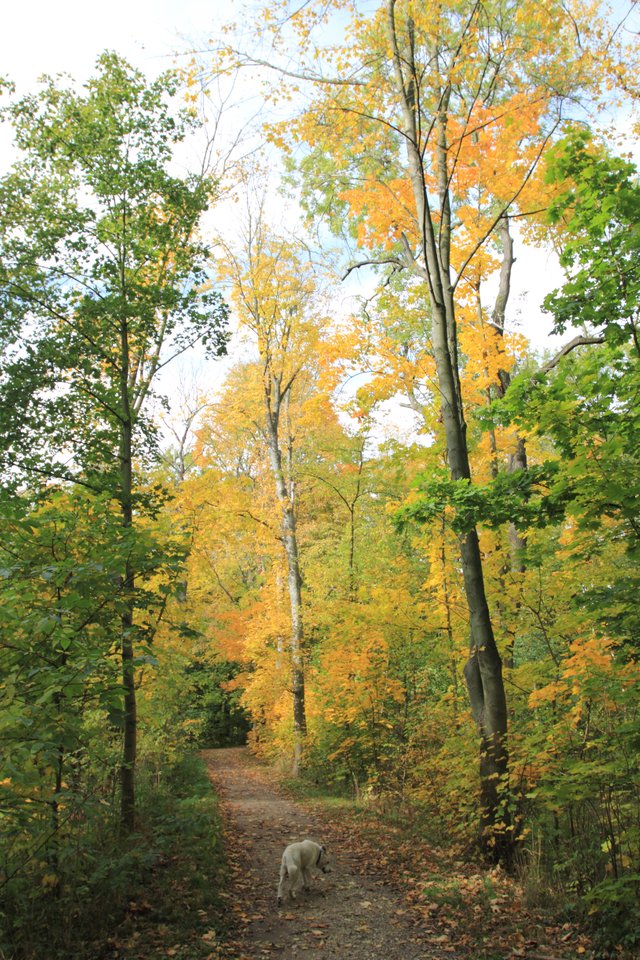 Herbstfarben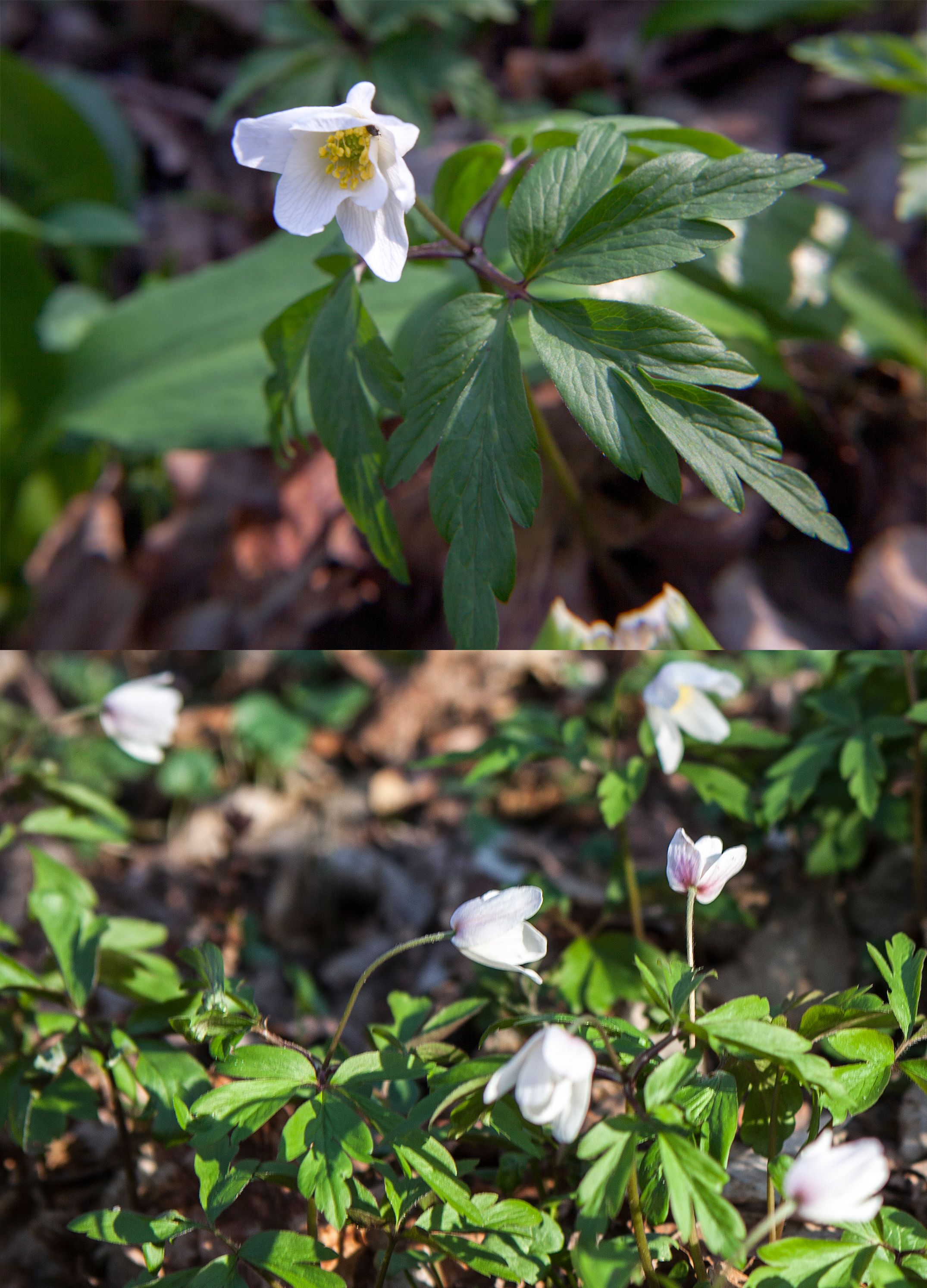 Buschwindröschen am 09.04.2018 (Danke an @grizzabella und @argalf für die schnelle Hilfe
Wer von Euch also in Leipzig zu Gast ist, sollte einen Spaziergang oder vielleicht eine Fahrradtour einplanen. Es lohnt sich, wie ihr auf den Bildern seht, echt zu jeder Jahreszeit.
@luegenbaron hatte mich letzte Woche noch auf dieses tolle Lied mit Waldbezug aufmerksam gemacht. Schaut doch seinen Beitrag zur Lazy Lizzard Gang vom letzten #rapthursday an und hier schon mal das Video Wald:

---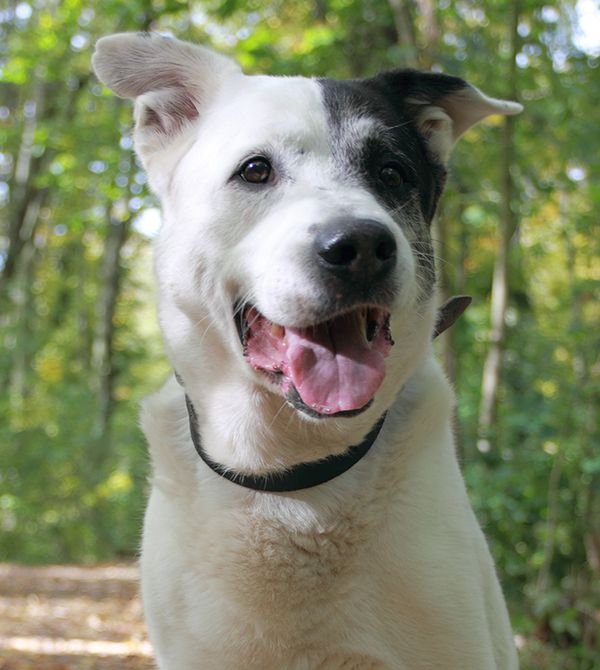 Bruno auf Gassirunde
Viel Spaß beim Anschauen oder Durchwandern wünscht euer @erniegreenhill.
Pflanzen des Leipziger Auwalds.
Tierarten des Leipziger Auwalds.
Englisch Text:
The alluvial forest runs along flowing waters. It is extremely rich in species due to its humid and river-feeding soil. Many rare plant and animal species are at home here. One of the most beautiful of these forests stretches from Leipzig several miles west to Merseburg.
For over ten years he was a huge front garden for my dog and me, because his entrance is directly opposite my old apartment.
What has remained to me is a bond that has grown over the years and that still draws me to him today. I come back once a year at least for the bear's garlic harvest, although I have to drive a few metres in the meantime.
I can well remember the fireflies on the nightly dogs, the experience of the seasons, regular floods, the atmosphere of fresh snow or the spring green of the bear's lynx. This first sprouts lush green, later enchants with white flowers and then begins to stink yellow and putrid for days.
The wildlife park and alluvial forest have become a small and familiar paradise for me.
As a largely natural forest bordering on parks and urban areas, it is not only a recreational area and habitat. It is also a water reservoir, filter and humidifier.
Now in spring time, its colors are greener than in any other time of the year.
Mehr Fotobeiträge: @erniegreenhill, @montiamore
Ein kurzer Beitrag mit Bärlauchrezepten wird zusätzlich auf meinem Blog eintrudeln...