Flayer Design: Meatpoint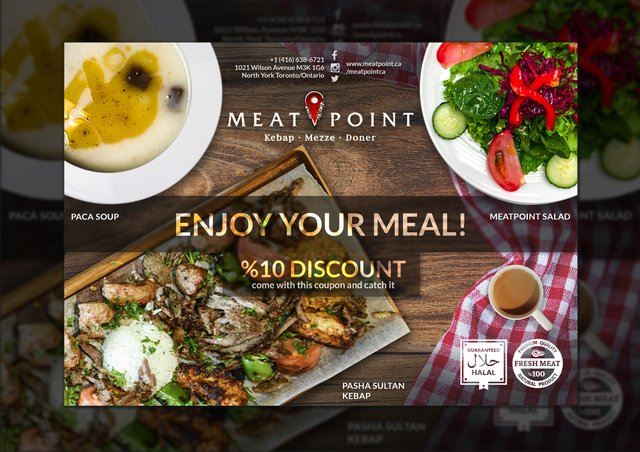 Meatpoint is a Turkish restaurant recently opened in Canada. They will try to make Turkish cuisine widespread from Toronto to whole Canada.
I designed a flayer, menu , brochure and social media posts for Meatpoint.
I took photographs from foods and combined them in harmony. They decided the slogan and discount opportunity.
Here is my flayer design: