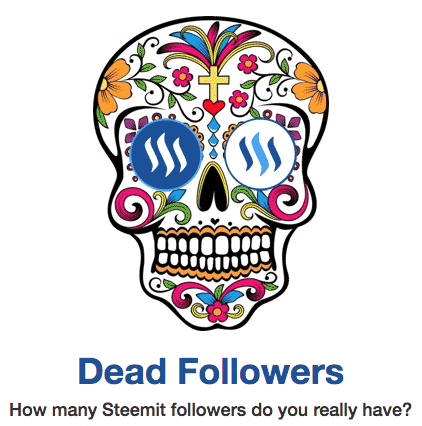 EDIT: It looks like these changes have introduced some bugs depending on your browser. It is likely that this version will be retired as it really doesn't hold that much value in its current form.
I may create a follow-up application with a more robust feature set in the future.
---
Original Post
A few helpful Steemians informed me this week that my Dead Followers tool was in fact, dead itself 💀. A quick investigation revealed that Team Steemit has made some changes...
- Last chance to update - steemd.steemit.com will be retired on January 6
And SteemJS, which is a Dead Followers dependency, has not updated their codebase to the new endpoint. I attempted to use the new api.steemit.com endpoint with no luck, so I switched to @privex's server at steemd.privex.io. Thanks @privex.
Everything should be operational at this point in time; however, it may take awhile to load your stats if you have a large number of followers. Please let me know if you encounter any errors.
Thanks!