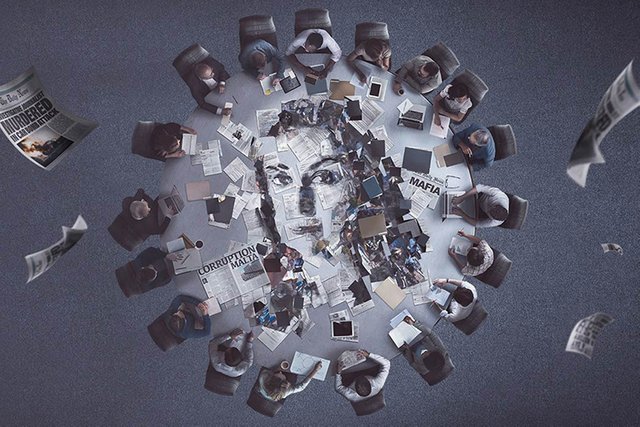 OCCRP.org
The Daphne Project
45 Journalists
18 Publications
Working for 5 months in Secret
Continuing the Investigative work of Daphne Caruana Galizia
A group of 45 journalists representing 18 news organizations from 15 countries picked up Daphne's work after it was abruptly halted by her gruesome death on the doorstep of Europe. For five months they kept digging — poring over her findings, gathering documents, talking to sources — to try to get to the bottom of the many leads the formidable woman left behind.





The Daphne Project was coordinated and led by Forbidden Stories, a Paris-based organization established specifically to continue the work of killed, imprisoned, or otherwise incapacitated journalists.





The Organized Crime and Corruption Reporting Project (OCCRP) facilitated the sharing of documents and information across the participating organizations and assigned researchers and reporters to investigate the many allegations about wrongdoing among Malta's elite.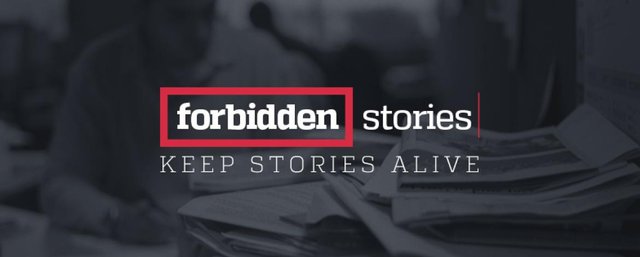 Forbidden Stories
The Daphne Project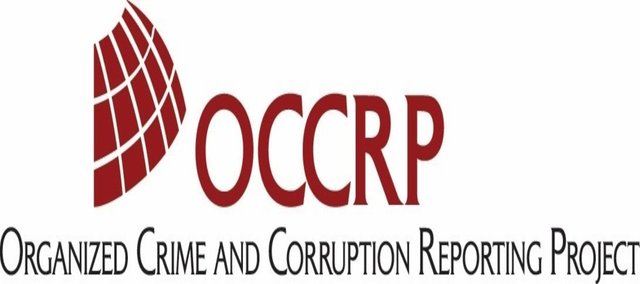 gfmd.info
---
News of the secret investigation by a consortium of journalists from around the world was revealed in the days leading up to announcement. The new project officially dropped on April 17th, six months after Galizia died in a powerful car bomb explosion just minutes from her home in October 2017.

Galizia was murdered for her no holds barred brand of journalism, attacking corruption at every level of Malta's political system. Galizia confronted, challenged, mocked and called out the countries most powerful and connected individuals.

Her investigations had uncovered connections between Prime Minister Joseph Muscat and his inner circle to shell companies named in the Panama Papers and Offshore leaks. Muscats' chief of staff Keith Schembri and Tourism (former Energy) Minister Konrad Mizzi have been identified to be the owners of Tillgate Inc and Hearnville Inc shell companies established by Panamanian firms connected to Mossack Fonseca.

In addition, Galizia obtained information from a whistleblower inside of Pilatus Bank a shady financial institution established by Ali Sadr who's currently in facing 125 years in the US on charges of money laundering. Pilatus bank has been tied to another shell company named Erant that is allegedly connected to the Prime Minister's wife.

The roots of corruption in Malta run dead and Daphne had been diligently documenting the shadowy underbelly of the Maltese political class for over 30 years. She had also been involved with investigations into the steady Italian Mafia influence seeping into the gaming industry of the Mediterranean island nation.
---
Since learning about the targeted mafia style killing of this brave journalist I have been following this story very closely and delving into Daphne's extensive work. I had even been preparing a series of posts to follow up on her assassination and more importantly the investigations that may have got her killed.
Here are the previous posts I made about Daphne Caruana Galizia.
Here's an infographic we started working on a week ago to help explain the shell company connections to the Maltese government.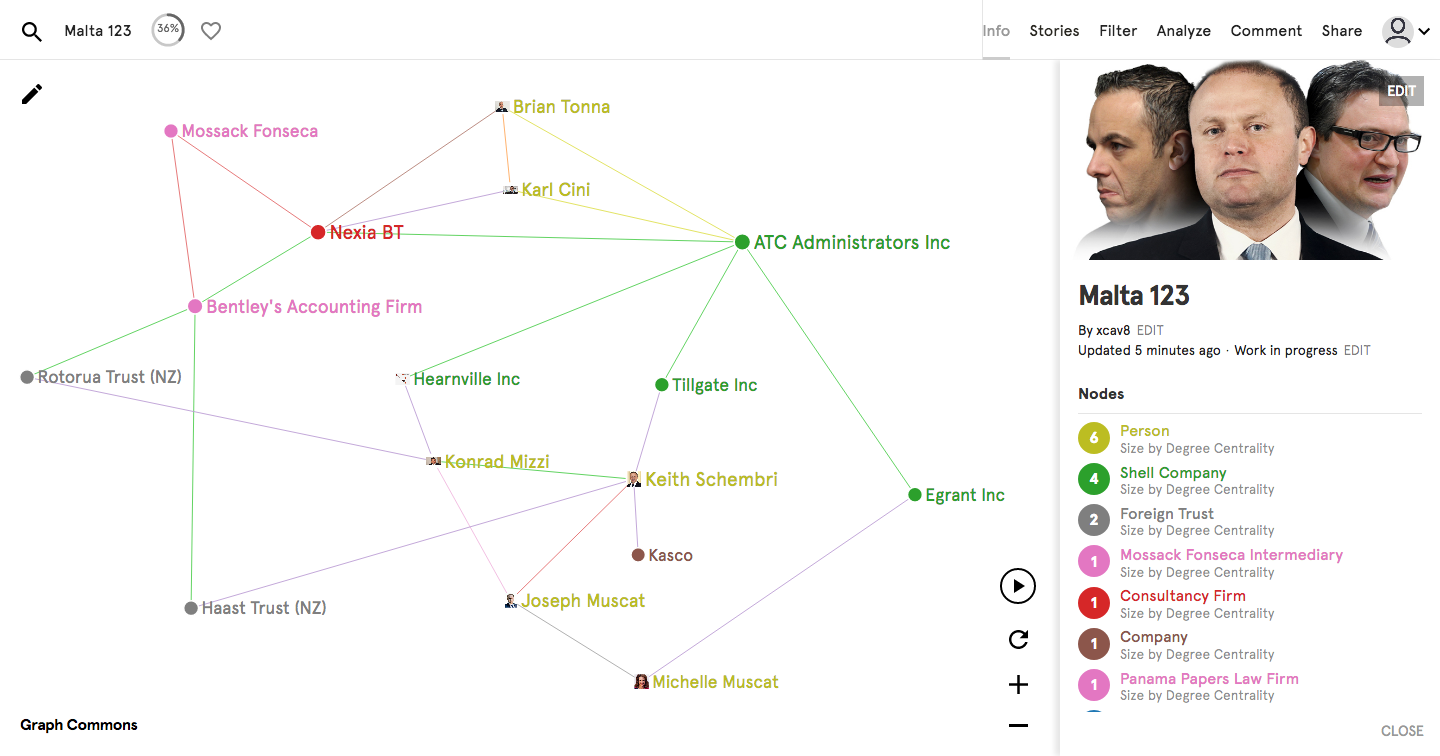 So suffice to say, I was very encouraged to see such a large consortium of journalists tirelessly working to preserve and continue Daphne's work.
The journalists have for the past five months pored over 750,000 files and official documents to complete Ms Caruana Galizia's work on corruption and international money laundering networks.
This revamped investigation into the corruption that has been plaguing Malta may reveal the true extent of the corruption Daphne was working so hard to expose. Those responsible for ordering the contracted killing of the island's most popular blogger may finally come to light.
And just maybe, we will finally have justice for the Galizia family.
---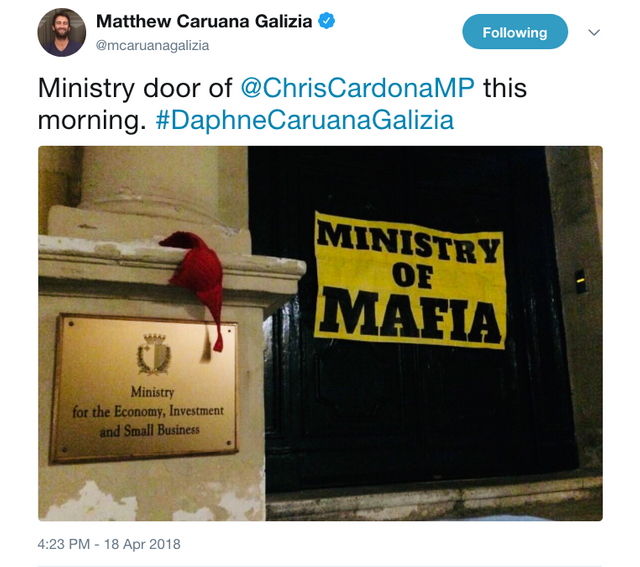 ---