Binance Moving to Malta - Island Nation Known for Tax Evasion and Money Laundering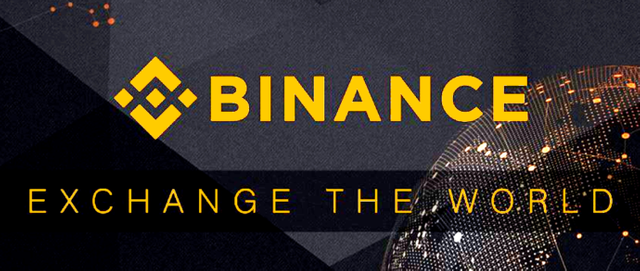 The Good
Binance and it's 1.6 billion dollar a day crypto-exchange are heading to the Mediterranean island of Malta. Up until now, Binance's operations have been conducted in multiple countries in the Asia Pacific without having a central headquarters. These nations include: Japan, Hong Kong, Korea and Taiwan. The announcement comes just days after Japanese authorities notified the company it was operating without consent from the Japanese Financial Services Agency.

In remarks made by Binance CEO Zhao Changpeng, he praised Malta's favorable climate for cryptocurrencies stating:
Malta is very progressive when it comes to crypto and fintech.
Zhao also noted that he'd been recently invited by the Maltese government to examine a bill in the works that is crypto-friendly. Furthermore, he stated that Binance was on the verge of securing a deal with local banks that would provide access to deposits and withdrawals.
Since Binance currently trades exclusively in cryptocurrencies and tokens, having access to fiat currency is another huge draw for the world's most popular crypto-exchange.
The Maltese government's newly created, Digital Innovation Authority, has emerged in coordination with new
legislation to provide legal certainty in the sphere of Blockchain technology and by extension cryptocurrencies.
Step one deals with setting up the authority, step two deals with launching a Bill that will set out the regime for the registration of Technology Service Providers and the certification of Technology Arrangements. Lastly, step three will launch a Bill that will set out the framework for Initial Coin Offerings (ICOs) and the regulatory regime on to the provision of certain services in relation to virtual currencies.
-Silvio Schembri, Parliamentary Secretary for the Digital Economy
The Digital Innovation Authority aims at providing stability in a volatile and uncertain marketplace.
Government has launched a policy document which seeks to set up the Malta Digital Innovation Authority alongside other legislation to provide legal certainty in the sphere of Blockchain technology and by extension cryptocurrencies.
With a focus on making Malta a blockchain technology trailblazer, one of the main focuses of the government initiative is to make financial dealings more efficient, reliable and cost effective.
The Prime Minister of Malta, Joseph Muscat, also spoke positively about plans to make Malta a global pioneer for blockchain technology in the years ahead.
They are coming to our country because we have a regulatory system which is the first of its kind, and I guarantee that it will be the best in the world."
Binance's decision to set up shop in Malta makes sense for the company as governments continue to crackdown on crypto-exchanges, ICOs and cryptocurrencies from the US to China. Having a crypto-positive country with regulations designed to support the industry is hard to come by and an opportunity even harder to pass up.
The Bad
Broadly speaking, the Maltese system provides companies with numerous tax exemptions making it a very attractive location in which to conduct business.

The regulatory system that Prime Minister Muscat speaks of so glowingly is also notorious for its capacity to facilitate tax evasion and money laundering.

The gaming industry, specifically online gaming, has become an economic boon for the country generating 12% of the county's GDP. Consequently, billions of dollars in revenues has also attracted the attention of Italian Mafia clans, such as the 'Ndrangheta' (Calabrian Mafia), who operated a $2 billion money laundering operation through Maltese registered companies in 2013. In addition, separate Italian Mafia clans have plotted to infiltrate multiple Maltese gaming companies.

Authorities in Malta and the EU have tightened regulations in response to the increased activities of organized crime on the island.
Just last week five Italian gambling companies exited the country after an investigation by the Malta Gaming Authority and Italian police into illegal betting shops associated with the Mafia. One business had its licence cancelled, one suspended and the other three terminated their own contracts to avoid further scrutiny.
This may be a good sign for the Maltese but corruption on the Island goes well beyond organized crime, the Prime Minister and several of his cabinet members have been at the center of corruption allegations for years. Notably, the tireless efforts of slain journalist Daphne Caruana Galizia in exposing the deep seeded corruption in the Maltese government in the months leading up to the car bombing and targeted killing.
The Ugly

Before her assassination in October 2017, Galizia lead the Maltese investigation into the Panama Papers which implicated Joseph Muscat's closest advisor and a top ranking minister in his government. Muscat's chief of staff Keith Schembri allegedly established several shell companies in off-shore tax havens just after Muscat took office in 2013.
The current tourism minister, Konrad Mizzi, is also named in the Panama Papers because of his connections to several shell companies as well, chief among them Hearnville Inc, in connection to Nexia BT. Mizzi has been accused of siphoning more than 130,000 euros of public funds to private accounts.


icij.org
These three government officials were at the heart of Galizia's quest exposing deep rooted corruption in the Maltese political system. Galizia made many enemies with her political blog Running Commentary and the majority of the Maltese people believe that she was targeted because of her fearless work. Galizia also was simultaneously investigating links between organized crime and the gaming industry. Almost 6 months after her murder, Daphne's killer(s) have not been brought to justice. Several arrests were made in early 2018 but the Galizia family believes the men are low-level patsies. None of those arrested were the subject of Daphne's investigative journalism.
To make matters worse, Daphne Caruana Galizia is still being attacked months after her death. At least 32 libel suits brought by financial backer, Silvio Debono, of the ruling Labour Party as well has lawsuits filed by Konrad Mizzi and even the PM Muscat continue to move forward posthumously. The intention is clear, to wipe out Galazia's work, to discredit her claims and expunge her memory from existence.
---
Related Posts

https://steemit.com/journalism/@v4vapid/real-journalism-gets-you-killed-the-murder-of-panama-papers-journalist-daphne-caruana-galizia
https://steemit.com/journalism/@v4vapid/arrests-made-in-contracted-killing-of-panama-papers-journalist-daphne-caruana-galizia
https://steemit.com/journalism/@v4vapid/torrent-of-loathsome-libel-suits-brought-against-assassinated-journalist-daphne-caruana-galizia
---
Binance in Malta

While most will eagerly welcome Binance's move to Malta, there are some real concerns here for the crypto-community.
The history of money laundering as it relates to online activity in the gaming industry is troublesome as crypto detractors have continuously attempted to associate crypto with money laundering. Also, the deep corruption of the political system and the presence of organized crime in the gaming industry is equally worrisome.
I've been actively researching Malta's corruption for several weeks now, if you'd like to know more please read my previous posts and keep an eye out for more I hope to release in the coming days and weeks.
---