Daily Pet Photography Event!︳每天寵物攝影活動!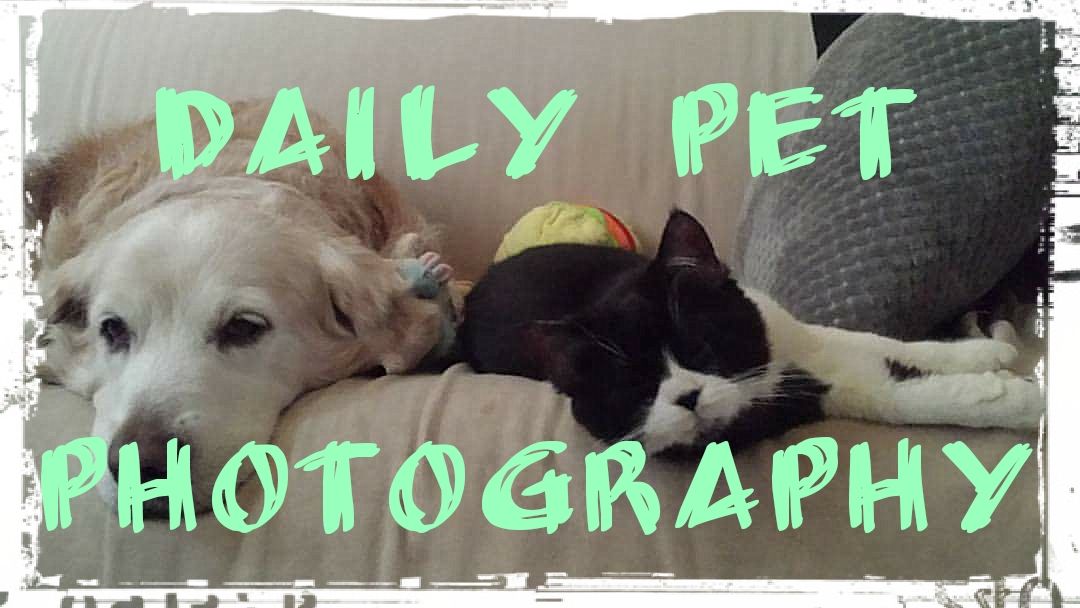 Hi, Steemians! I am starting a "Daily Pet Photography" challenge!
【What's the purpose of this?】
I am a dog and cat lover and I take a photograph of them everyday.
"Such short little lives our pets have to spend with us, and they spend most of it waiting for us to come home each day.
It is amazing how much love and laughter they bring into our lives and even how much closer we become with each other because of them."
― John Grogan, Marley and Me: Life and Love With the World's Worst Dog
I hope you will spare a moment to take a photo of your pet each day as well!
【How it works】
Use the tag "dailypetphotography" in your post. It doesn't have to be the first tag.

Include a photo of your pet. Actually if there are stray cats or dogs, or any pets you meet while you are shopping, they will also count.

One photo is sufficient for this purpose. If you want to post more, please do.

(Optional) Do let me know the name of your pet and your camera type.

No plagiarized photos permitted! Not just for this challenge, but for any post on the Steem blockchain.
To encourage posting, I will send 0.2 Steem to each of my five favorite pet photos of the day, every day for the next 14 days, total 14 Steem. It's not much but I hope it may increase in the future. It's not a contest, just a way to encourage more pet photography on Steemit.
Each day's challenge starts from GMT + 12 to GMT + 12.
Unless there are some sponsors, I'll run the challenge for 14 days.
If I don't find 5 favorite pet photos each day, the reward will rollover till the 14 Steem is all given out.
Thanks for reading this post! Please join in to support!
---
Hi,Steemians!我現在開始舉行一個"每天寵物攝影"挑戰!
【這個挑戰的目的為何?】
我是狗貓愛好者,每天我都會為他們拍照片,太多有趣的動作了。如果有寵物的你,必想跟大家分享。
"這麼短暫的生命,我們的寵物不得不和我們一起度過,他們大部分時間都在等著我們每天回家。
他們為我們的生活帶來了多少愛和歡笑,甚至因為他們彼此之間的距離更近,這真是太神奇了。"
- 約翰·格羅根,馬利和我:與世界上最糟糕的狗的生活和愛情
我希望你能用一點時間來每天拍攝你的寵物!
【挑戰詳情】
在帖子中使用標籤"dailypetphotography",不一定是第一個標籤。

包括你寵物的照片,如果一些街頭的寵物或店長們,你會探訪它們的也可以。

一張照片就足夠了,如果你想發布更多,悉隨尊便。
-(可選)請讓我知道你寵物的名字和相機的類型。
為了鼓勵發帖,我會每天給最喜歡的 5 張寵物照片發送 0.2 Steem,試試 14 天,總共 14 Steem。雖然不是很多,但將來可能會增加,這不是一場比賽,只是一種鼓勵更多關心寵物的方式。
每一天從GMT + 12到另一天的GMT + 12計算。
希望有贊助商,試 14 天視乎反應會否繼續,如果每天沒有 5 人參與,1 Steem 會留下下一天。
感謝您閱讀這篇文章!參予代表支持!
---