DaieSthaiWar Latest updates, Steem Monsters Joining The War Zone And more+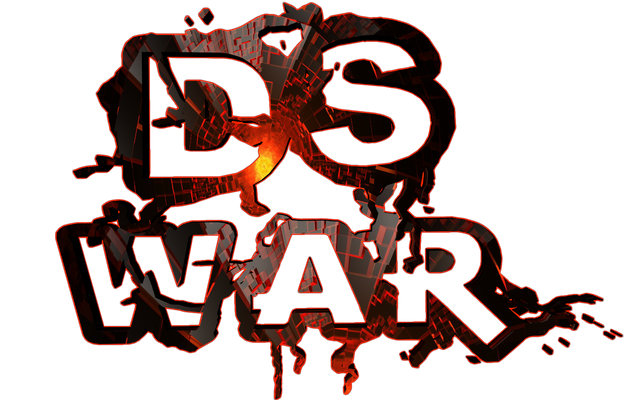 Hello community today we're going to share with you the latest updates and news so you could stay in touch with us, and we're going to talk about:
• The Arranging space
• Map progression
• Marketplace
• Announcements
• Community suggestions
• Contest winners
The Arranging space:
Starting with arranging space you are now able to have more control to combine your items.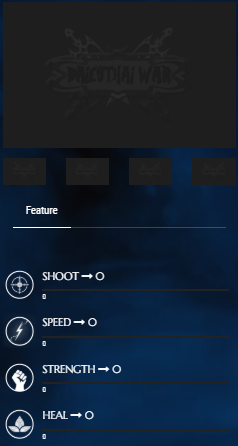 How is this?
First, you must know that every weapon and spells have two functions the first one is the use inside the game, the second one is upgrading the ark's statistics if it is compatible with it.
You must know also that the type of the ark will determine how much slots you'll have:
SHOOTER: Which have the right to use four weapons or spells inside the game.
DEFENDER: Which have the right to use three weapons and spells inside the game.
SPEEDER: Which have the right to use two weapons and spells inside the game.
In the future, you'll be able to add more slots to your ark using battle scars.
How to manage your set?
Go to your set
Choose the ark you want to arrange
Go to weapons
If the weapon is compatible with the ark then you'll find it activated, so just press on it and it should be added to the ark
Check the ark's statistics and you should find out how much the weapon influenced on the ark.

Map progression:
We're ready now to hear your ideas and creations about the map, the work on both sides of the map is almost done, now it time for us to build a crazy war zone together and we mean it "together".
Until now those are the suggestion that we've got:
Please put surprises on the map, that people win things, even if they are simple, a potion, a dye to change the color of the Ark, a skin for the power, a skin for the Ark, things that one wishes to obtain.
I would like that within the map, at the end of a fight there would be a drop of weapons or spells for the winning team. In this way, it can help to reinforce and diversify better the attacks of the arks, besides it would be a good incentive for the players to create different strategies.
Everyone is welcome to share their suggestions in our discord DS WAR map suggestion.
Please read the announcements to learn more about the map.

Marketplace:
The market place is under construction our team has provided you with a countdown so can everybody track the remaining time for the release which is nearly 40 days.


The time set in the countdown is just estimation; many factors can affect the progress of the work including resources and work pressures (we can complete the work on the marketplace before or after the time.)

Announcements
We have two announcements:
1_New sale system:
As we want for our clients more profits we decided to change the pre-sale system.
In order to understand the new system you have to know more about the old one, so let's begin from the old where we have 3 weapons and spells packs each and every one of them allow you to win three items (weapons and spells) or two items and a limited edition arks (which by the way there will be only less than one week for them to be available.)And a list of the arks that allows you to purchase them directly from it.
The new system: each and every pack will now contain an ark and two items:
Chaos pack (3$) will contain two items and an ark (from 3$ to 5$ arks or the limited edition ark "Paoxi")
Legendary pack (5$) will contain two items and an ark (from 5$ to 8$ arks or the limited edition ark "The Truth")
Epic pack (new price 10$) will contain two items and an ark (above 8$ arks or the limited edition ark "Pitty")
Of course, the list of the arks will not be removed that means you can buy a certain ark directly with its price.
Please note that this system will be applied within two days (We wanted to hear your thoughts about it first).
Also people who bought an ark before this new update will take advantage for a refund of 2$ because we want satisfaction and justice for everybody.
2_A big surprise for DS War and Steem Monsters fans:
As we shared with you in Our last post about the monsters who'll guard the holly pedestals, we're now glad to officially inform you that After discussing the idea with Steem Monsters team we all decided to announce that those two monsters will be from @steemmonsters cards, and it may be some other collaboration between us in the future (nothing is official yet, we'll always keep you informed)
We also decided to give the right for the community to choose these two monsters in our discord salon DS War monsters suggestions.

Community suggestions:
Great thanks to everyone who posted about us and shared his/her ideas and suggestions.
Those are the suggestion that touched our interests:
New game mode: I think it's too soon to talk about new game modes, but remember this in the near future. Battle Royale mode. Gamers loves battle royale games, this mode for this game will be dope. It's not necessary 100 participants, 10, for now, it's fine.

The logo: It's overloaded with elements, colors, etc. You should work on it. Needs to be eye-catchy. The logo I'm using in this post it's made by me, I did it just to attract atenttion.

I would like that in the game, in addition to the scars we could obtain things, like a daily mission or something like that, in this way we would have the possibility of obtaining valuable objects and putting them on sale.

I have not seen in the shop the option to send Arks as a gift , I think it's important.

Affiliate links: Please place affiliate links so that we can earn a small commission for inviting others to the game and buying.

That later there are more modes of battles.

I know that in the game the epic are more expensive than the legendary, this is a bit confusing for people who are used to the opposite. I could put other names that are different and that would not be so strange, I think.

Prior to when the game will launch fully, I want you to keep promoting the project on different social media. Maybe you can do a twitter campaign for it or any other things. Let people be aware of the date it is set to release. I want it to be hyped because I see a very great thing happening concerning this beautiful game.

The arks of greater value should be included in packs with a low drop percentage, so I think there will be no disparity in the game between players who have a lot of money and can buy the best arks to have an advantage at the beginning of the game and players who have little money and they get discouraged soon because they can not have money to buy better arks.
Of course as always everyone is welcome for discussion and addition.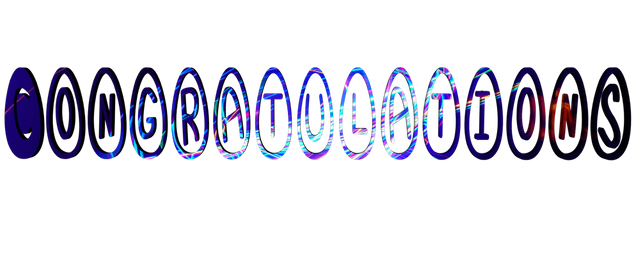 contests (Winners +New contest):
And here are the winners:
@arteaga-juan.
@elprutest
@d-zero
@dtwo
@sugarzone
@mariangies
@marisenpai
@arkmy
@tamakisen
@vimukthi
# 3rd Contest (art contest)
The new contest is an art contest where Participants should design/draw a logo for DaieSthai war and share it with us here in the comment section or send it on our discord channel.
The prize will be :
The last Alchemy Ark with different skin color.