Hi Steembikers!
I would like to share with you my favourite YouTube channel available to cyclists: the Global Cycling Network. Although it is a UK based channel, there are viewers from all over the world. GCN has the following sister channels: GCN Tech, Global Mountain Bike Network and Global Triathlon Network
This is the 'about' from their YouTube channel:
"The Global Cycling Network puts you in the centre of the action: from the iconic climbs of Alpe D'Huez and Mont Ventoux to the cobbles of Flanders, everywhere there is road or pavé, world-class racing and pro riders, we will be there bringing you action, analysis and unparalleled access every week, every month, and every year. We show you how to be a better cyclist with our bike maintenance videos, tips for improving your cycling, cycling top tens, and not forgetting the weekly GCN Show. Join us on YouTube's biggest and best cycling channel to get closer to the action and improve your riding!"
The GCN channel is funny, informative, clever and geeky all at the same time. There are some hilarious videos on the channel, and some have compared it to the 'Top Gear' of cycling. Look out e.g. for the video on what to eat and what not to eat on the bike:
The UK based GCN channel is basically a 'roadie' channel. Although I'm not a roadie at present, apart from the pieces of tarmac my knobbly tires accidently come across once in a while, I do thoroughly enjoy the show. A few of the presenters have been Mountain Bikers and Cyclocrossers, and once in a while they venture into discussing slightly wider tires, but they leave the hardcore MTB stuff to the GMBN channel.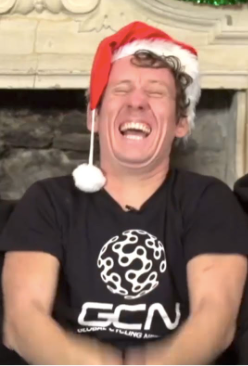 Matt, photo: GCN
However I have to say, that ever since my favourite presenter, Matt Stephens, has left the channel to focus more on his TV-commenting job, the channel has lost a bit of appeal for me. Matt was famous for his roaring laughter, his crashes and the fact he is always struggling to clip into his pedals. Let's hope that some of the other presenters step up in the 'humour' department. They have just recruited two new presenters, so let's see what they can do. Look out for Matt's comments though during major cycling races, he is one of the few cycling presenters I can listen to for hours, really attentive and knowledgeable. Here is a video of the "Matt's Top 5 Crashes".
All the key presenters are ex-professional British cyclists. The other key presenters are Dan Lloyd, Simon Richardson, and Emma Pooley, Tom Last and a few others. Emma has joined GCN recently after she ended her professional cycling career. They have just recruited two new presenters as well.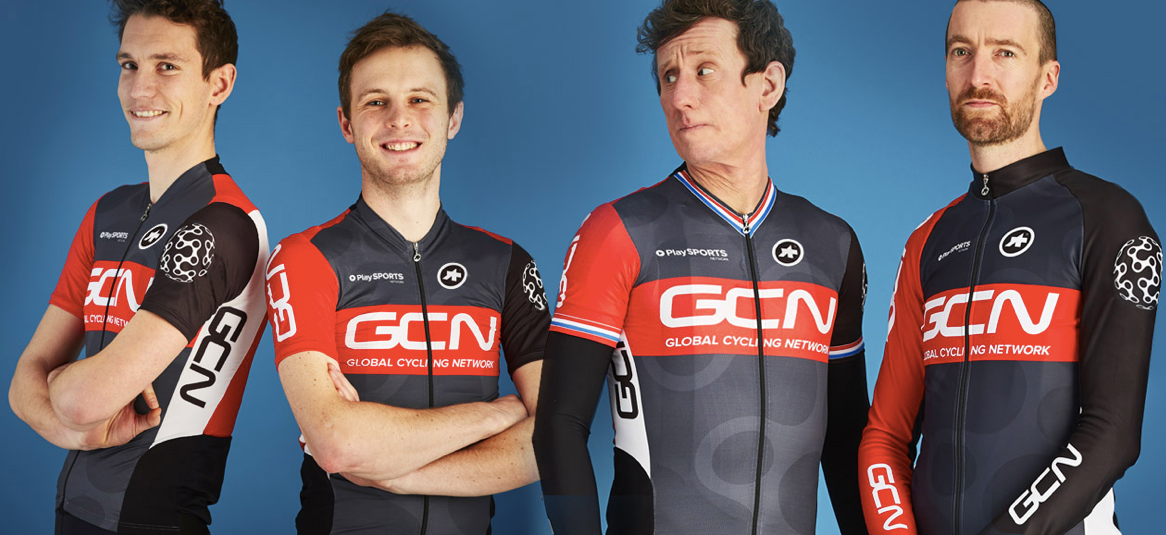 The presenters, image: GCN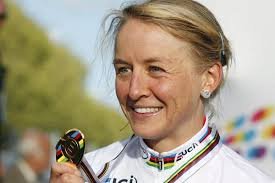 Emma, Image: cyclingnews.com
What can you expect to learn on this channel? Their sister channel, which basically they also present, "GCN tech", has all the tech stuff, some issues are really interesting, but as it is all road cycling, I do skip most of the vids on this channel.
On the main GCN channel, you can find the "GCN show", which airs every week on Tuesday evening (UK time). Start with this, this is the most enjoyable show. They have a "wheel of fortune", where you can win a prize or Dan a beer, racing news, extreme corner, bike hacks / bodges, 'comment of the week', 'caption of the week' and many other items. They often have unbelievable give-aways, so keep your eyes peeled. Here is the latest GCN Show:
On Monday there is the "race news" where they report on major races, but also on lesser known races, like e.g. the recent Dirty Kanza.
They have specials as well, and they recently had a special series on bike packing, which I recommend for the bike packers / touring bikers under the Steemers here. They went to Morocco on a special bikepacking tour. They are also big on training tips, live broadcasts (e.g. the recent 'Hammer' series), and have special training videos that you can play while on your trainer at home.