Hello everyone, I apologize for so many days of absence, I was a little sick but here I am back, I recovered my camera and went to work, this time I come with a super experience that I had to do this beautiful photographic work, I had never done this type of work, I really loved it, it was something very funny, artistic and beautiful of both parties. This beautiful dancer named Valeria, I met her on social networks and seeing her and seeing her abilities I knew her potential, because apart from developing her discipline very well (Ballet) she is very beautiful and super friendly, We took these pictures Cumaná Edo Sucre Venezuela, we were a little late arriving at the place, when we started working natural light was something deficient so I had to increase the Iso of my Chamber and open the diaphragm to the maximum in order to achieve a good speed and freeze to the model or dancer in her poses and ballet artistic movements, finally these photographs are the result of this magical moment full of love and art.
"Gran Jete with arms in fourth position"
f-2.8
speed 1/200 sec
Iso 400
Canon t4i

"Big plie in second position"
f-2.8
Speed ​​1 / 160sec
Iso 200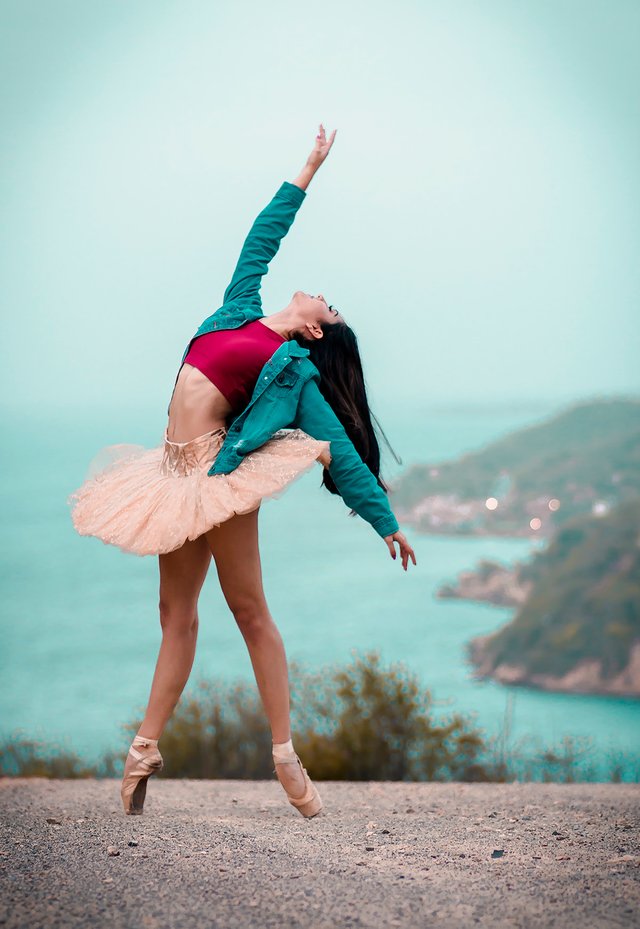 "Fourth position of feet"
f-2.8
Speed ​​1/125 sec
Iso 200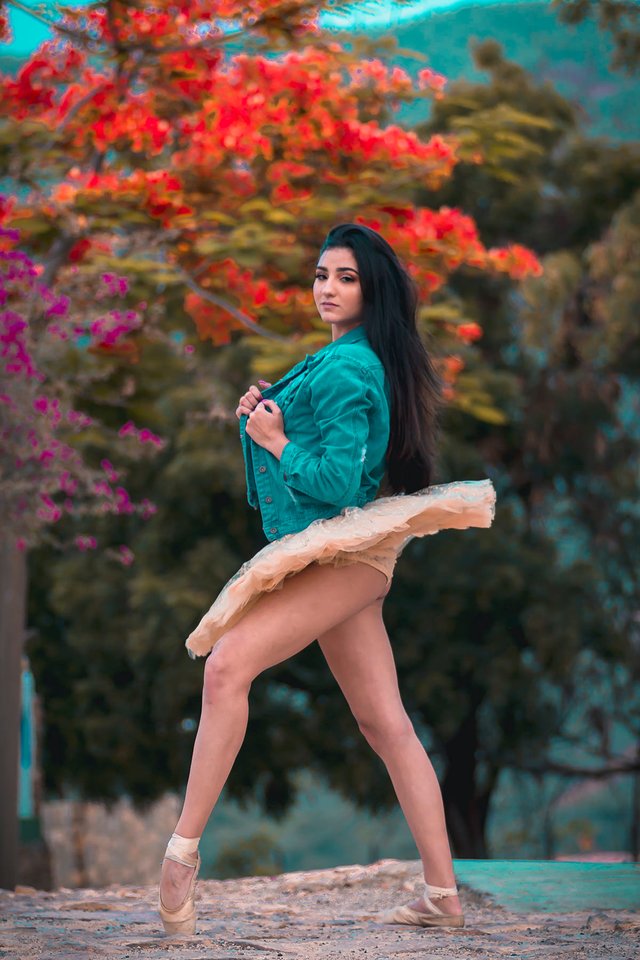 f-2.8
Speed: 1/200 sec
Iso-200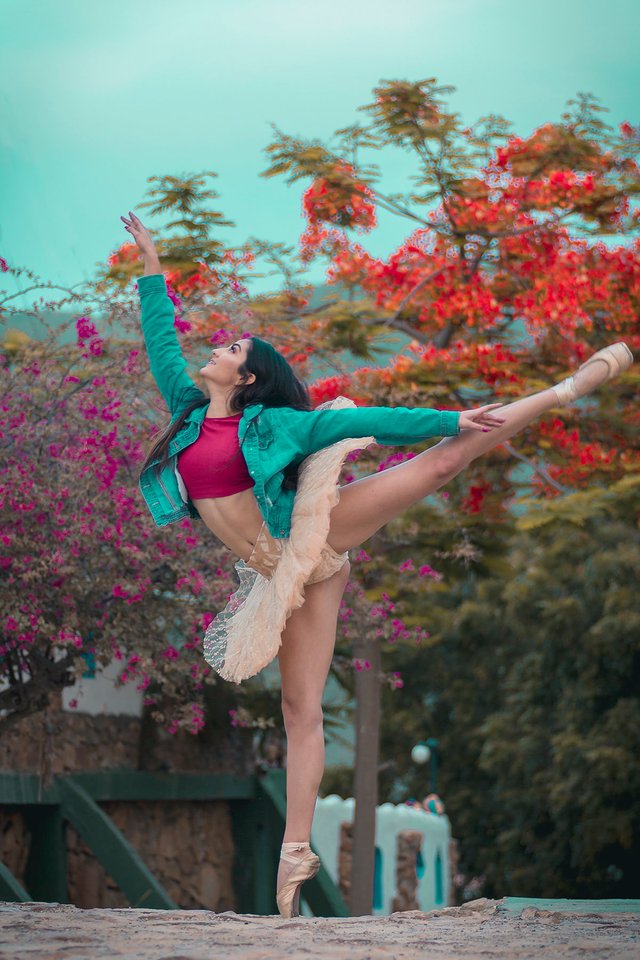 "Arabesque"
f-2.8
Speed: 1/200 sec
Iso 200
Here I leave a camera after how the second picture was made I hope you enjoy it, it was made by my friend @arenasilustrado who accompanies me to many of my photographic works. Greetings see you in a next opportunity, hugs.

Thank you all for your attention
All the photos are from my audit, made with a Canon T4i camera.