The Community Curators are Back…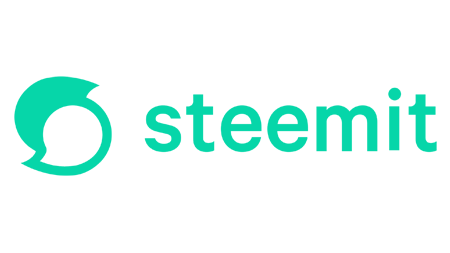 Those of you who have been on the platform for more than a year or so will remember when the Community Curators were first introduced.
Initially the @steemcurator04-08 accounts were given to different Community Curators each month to support creators in their particular areas of interest.
Then as the Country Representatives began to grow in number the curator accounts were handed over to them to help develop the presence of Steem in their countries and regions.
Now as most country communities have managed to build up their own curation accounts, we feel it is good time to go back to the original Community Curator model for the @steemcurator04-08 accounts.
This will widen the reach of the curation accounts and give more people the opportunity to get involved in larger scale curation.
---
---
The New Community Curator Teams


We are looking for the Curator Accounts to be managed by teams of up to 7 people.
Within each team we would like to see a diversity of nationality and language.
Ideally there will be a curation team for each of these main themes…
Arts - art, photography, music, poetry, creative writing...

Finance, Business & Crypto...

Lifestyle - health, fitness, sport, leisure, food, gardening, travel...

Science, Technology & Computing...

Life & Humanity - including the Diary Game, acts of kindness, charity...
Curation teams can be made of people that are already involved in running existing communities, as well as people who are not.
We do not want teams made up of people just from one community.
Every member of a Curation Team must be committed to at least #club5050, and ideally #club75 or #club100. Preference will be given to teams with most members doing #club75 or #club100.
---
---
How to Apply as a Curation Team


Prospective Curation Teams should appoint a Team Leader who should make a post including…
Which of the five themes above they would like to curate for.

Details of the team members (nationality, languages, time active on Steem, #club status).

Why they would make a good curation team.

Anything special about how they will do their curation to ensure the widest reach.

How they will ensure they will not vote for any posts with plagiarised content.
Keep posts brief and easy to follow. Include the tag #curatorteamapplication.
Applications can be made in any language.
Posts should be submitted by 11.59pm UTC, on Wednesday, January 26th, 2022.
---
---
How will Curation Teams be rewarded


Every day the teams will be allowed to allocate one full vote to a member's post - ideally in rotation.
In total therefore no more than 10% of the account's voting power should be used on team members each week.
Additionally each week one member should post a report for the team in the Steem POD community with a list of their top 7 posts, with a brief note of why each post was chosen.
These posts can either be done in rotation, week by week, or they can set beneficiaries to be shared with other members of the team.
The posts will be voted by @steemcurator01.
---
---
And finally…


While these are guidelines, rather than hard rules, we are hoping the Curation Teams will favor posts that are #steemexclusive and following at least #club5050.
Plagiarism of any kind will of course not be tolerated.
The plan is to rotate the Curation Teams every month. Although some teams who are performing particularly well may be invited to continue the following month.
To give more impact to the Community Curator program, the Steem Power on the @steemcurator accounts is being increased from 250,000 SP to 500,000 SP.
---
---
We hope many people will be interested in this new opportunity.
And we look forward to reading the applications.
The winning Curation Teams will be announced by the end of the month, with a view to starting at the beginning of February.
We would also like to thank all the Country Reps who have done so much work curating with the @steemcurator accounts over the past year or so. Country Reps are, of course, all welcome to apply as part of the new Community Curator teams.
The Steemit Team