You Got Snekked! #31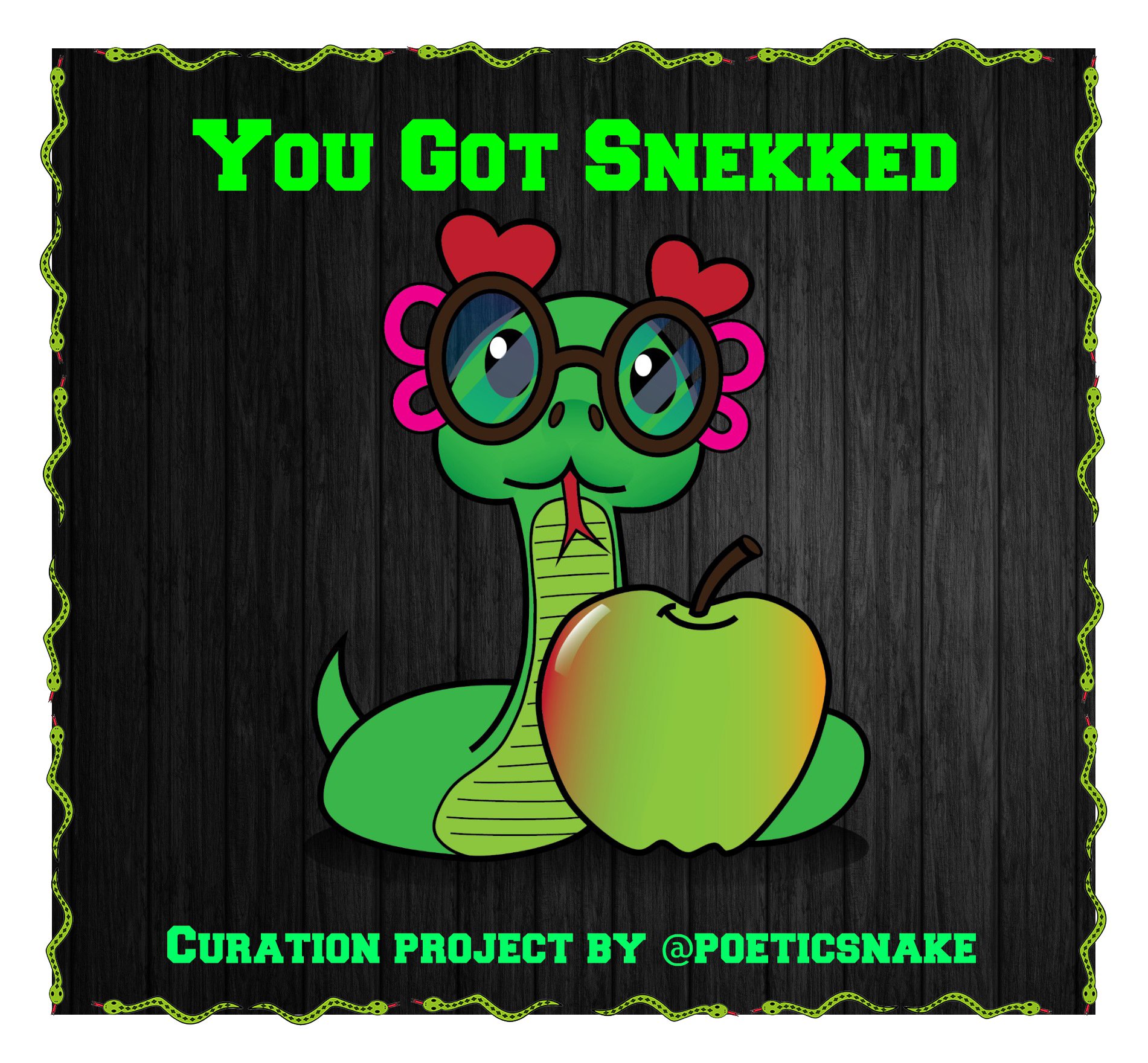 ---
---
Welcome to the 31th edition of You Got Snekked!
This time we SNEKKED 6 posts and we hope you will have a look at them all! We now have a total of 8 curators (including me) and all I can say is that I am really proud of how this project is growing! Thank you all for the wonderful support!
You Got Snekked does not stop when you become bigger! We believe that everyone on the platform deserves to be curated! We don't look at rep, wallet or if you are new or if you have been here for two years! Manual curation is for everyone in our belief!
Payouts of this post!
You got snekked will do two compilation posts per week on Tuesday and Friday. Curators will get 5% of the Steem and or SBD payout!
Right now, some of our curators are on a break! They will return soon!

Let's get started!
Here are the Snekked diamonds of the week!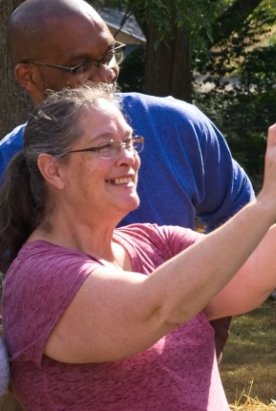 Making someone feel special is a great thing and some people take this to a whole new level! And you don't always need the best equipmentfor it either!
Ren, has a very amazing way to make a stranger feel special and this post is all about that!
Sometimes all you need is a bit of courage and walk up to someone you don't know and right away ask if you can take a selfie with them! Read the post and maybe you will find it so much fun that you will give it a try yourself!
Click here to read @xcountytravelers's post!
This post was curated by @poeticsnake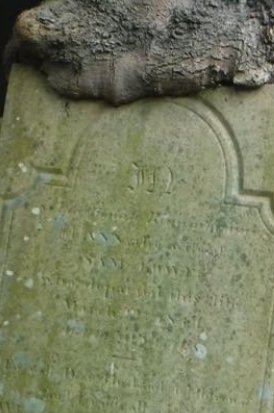 @Ellenripley shares with us an experience visiting an old church! She shares with us many interesting photos from the visit, including some that are very strange.
The area looks like quite an interesting place to visit, and the photos help add to the mistique! Check out the photos in the link below:
Click here to read @ellenripley's post!
This post was curated by @ma1neevent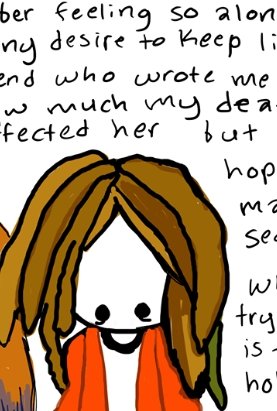 Well, I feel a bit odd snekking this post and including it in a compilation which is normally positive and upbeat as this one is more along the lines of sharing a bit of darkness in one's life. But that's a natural part of life now isn't it?
Here is a post from @stitchybitch recalling a year since the passing of her closest friend and a fellow Steemian @lauralemons. This post brings light to a serious subject I am sure many of us have dealth with , including myself, suicide.
The post is well written and in some strange way maintains a positive outlook by the time you finish reading it. I think Steemit is a great place to share such difficult thoughts and emotion; our community has a way of reaching out and lifting spirits. I can attest to that as someone who often struggles with the symptoms of PTSD. Please give this post as much love as you possibly can.
Click here to read @stitchybitch's post!
This post was curated by @movement19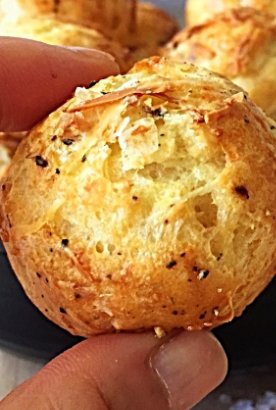 A wise man once said that midnight snacks are the key to a good life. The options are endless with diverse flavor profiles. My midnight snack yesterday was waffles and chicken. Today, it'll be @loveself's baked Gougères recipe.
Prepare and freeze them in advance prior baking them. These cheesy puff balls will surely satisify your midnight cravings. I would prepare additional balls with variety of cheeses and serve them with dried meats and a cold beer (the healthy types). Yum!
Click here to read @loveself' Post!
This post was curated by @scuzzy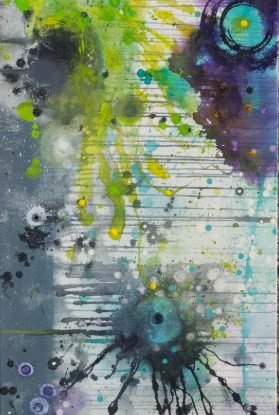 Defining what art is is famously difficult, but I've always said that if someone creates something, whether for some practical purpose or not, and that something, upon looking at it, makes you feel something, and/or ponder about something, well then, that is art.
And Jay certainly made me feel something with her piece "As Within, So Without" - I looked at it and saw raw-ness. I saw early, embryonic parts of the universe, parts we all come from. And I saw raw parts of her mind, without needing to understand what those parts were.
All of this before I read the words in her post, which only further added to the range of paradigms her piece evoked in my brain. Truly a wonderful piece of art, @jaytaylor. I wish I could own it.
Click here to read @jaytaylor's Post!
This post was curated by @mandelsage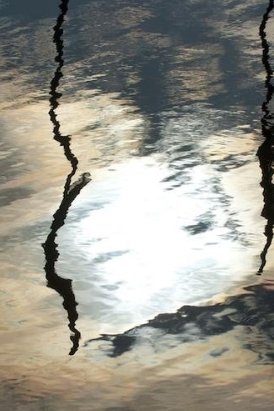 When we think of the UK and Scotland we tend to think on the medieval ages, with all the knights, their plate armors, their horses and, of course, their castles. @vtravels usually posts beautiful images as she travels and in this time she is going to take us on a trip to Scotland. The Loch Leven Castle is definitely beautiful, but this post makes it look even better, with 34 photos of the castle and so many wonderful photos of the life surrounding the loch itself. Just take a look at that picture and feel the tranquility and peace!
Impressive is the only word that comes to mind every time I see the pictures, it's like I'm right there exploring the castle with her, what about you, what are you waiting for to join us in the exploration of this mossy castle?
Click here to read @vtravelsPost!
This post was curated by @ejgarcia

---
---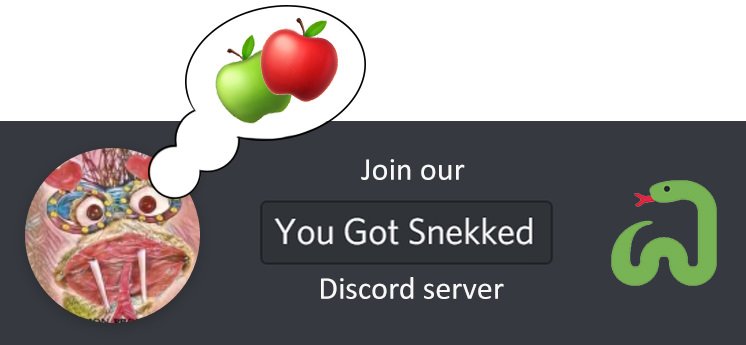 We would love to welcome you to our community on Discord! We believe that working together and supporting each other is the BEST thing you can do. Building an audience is hard work but doing it together makes it way more fun! The discord channel is created to network! Make new friends, find cool people to work with and make your Steemit journey complete! Come and say hi and you will get a warm welcome!
Click HERE to join us on Discord
Thank you!
You got Snekked wants to give a special Thank You to @roelandp for supporting us with a huge SP delegation!
And also the witness couple under the name @sapphic for supporting us!
Curators for you got snekked
@falseyedols, @ma1neevent, @movement19, @mandelsage @stevenwood @ejgarcia and @scuzzy
Also...

If you'd like to support us, you could download the Snekky banner and add it to the end of your posts!
 


Have yourself a slithering fine day and thank you for reading our compilation post!
Best wishes
Snekky and team