Insight Into A Special Specialized Type Of Curation Targeted For Steem/Steemit Growth In The Developing Nations.
It is becoming very essential to increase my frequency of posts just a bit. Normally, i post sparingly and only with a bid to educate, inspire, dispense updates and tend to many community matters that i wasn't able to tend to effectively behind the scenes. Too, to allow others the opportunity to have more of the reward pool, so to speak.
However, it is important that i post a bit more now as the steemgigs interface will begin really soon and there will be need for as much power as possible to support as many as possible. There is no doubt, that activities will increase drastically upon the start of @steemgigs because we will create an excitement and buzz that will incite everyone to offer something.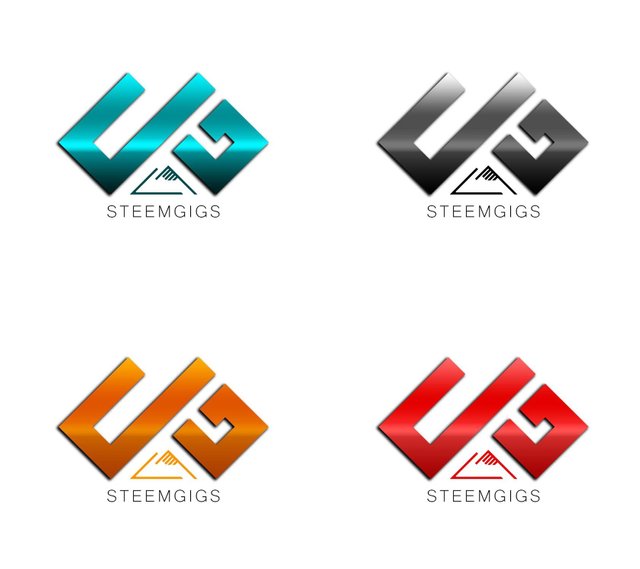 Too, steemians have come to love @steemgigs and this deeply-rooted love has been evident through thick and thin.
It is also obvious that the number of steemians needing inspiration increases daily. I do a ton of curation and i see these things. Hahaha, you need to see how many introduceyourself posts we now have daily and i tell you, the vibe in these posts is different than used to be the case. There is a tone of excitement these days with new ones and in many cases testimonies to how they have heard of steemit and perceive it to be a home online, filled with awesomeness. 
These are very tiny elements and details that i take into account even when it comes to my curation activities.
With the types of communities i support, curation is now more about spreading rewards far and wide even moreso than quality of content. In these communities, sometimes a buzz, excitement, activity and especially inspiration can be more important even than financial incentive. I do think it is better to spread rewards in these communities more far-reachingly, to reach many as possible as i think this has way more substantial impact in terms of the vibe it relays from inside steemit, out.
I do think that the more impactful form of steemit growth endeavor is from inside out and these responsibilities take more than just curation overall. 
There has to be a vibe weightier than "money" all across the steemit community, so that new steemians want to join steemit and love it, even courtesy of the sole fact that we are here. Thus, there are other essential activities that i carry out in the communities beyond just curation. I am in many of the community groups on Facebook, Whatsapp etc and even at times when i don't appear always there, i am always taking a peek at the proceedings in each of these groups and many times when i end up creating a post, it is a tiny post to cater to these matters (behind-the-scenes) more far-reachingly and restore "home" into the communities e.g adjust the vibe of the community, adjust the mentality, re-inspire, talk to the leaders, maintain the buzz and excitement and most utmostly to stir and re-stir "love" etc
Hahaha, in the communities i tend to, it is not all about content or quality of content when it comes to reward distribution. "Everyone can write the best post" and in truth, many things are priceless. 
So curation for me and especially, with regards to the developing nations is bigger than quality content and involves alot more, "the human". If the human is in the right frame of mind, feels happy, feels good about himself, feels wanted, is inspired, stays motivated etc "quality of content" is guaranteed.
With my curation, i also instill a curriculum that teaches "receiving is an art". Wealth is not in the money etc. 
So. it no longer too matters how much the reward is on a post as what matters more (curation-wise) is the essence of the act and in many cases its timeliness and weight of the love behind it e.g while a laptop can easily be valued at 500 US dollars, to me my laptop is almost priceless or worth at least millions of dollars because of the story it carries. 
"A simple vote that gives out 2 dollars padded with love and inspiration and stories etc can mean millions of dollars in the communities i tend to".
Hahaha, i just digressed a bit but i think an insight into my mode of curation is important, so that you will understand it better, understand the gravity of this responsibility and especially understand the loving intention behind how my curation is posed. 
So, sometimes when you expect me on your post, you may see me on your comment instead and when you think the financial reward may be big, it may appear small but under-laid with so much heart, selfless, effort and love etc
"Receiving is an art!"
Henceforth, i will try to put more effort into posting a bit more frequently, not only to continue inspiring, reaching many etc but also for the loads of responsibility on behalf of many that is bound to happen in the nearest future 
e.g look at the screenshot below at my @steemgigs account and you will notice that for months, this account has hardly got to 6% in voting power and this is more than 3000 steem power, that is used by the community.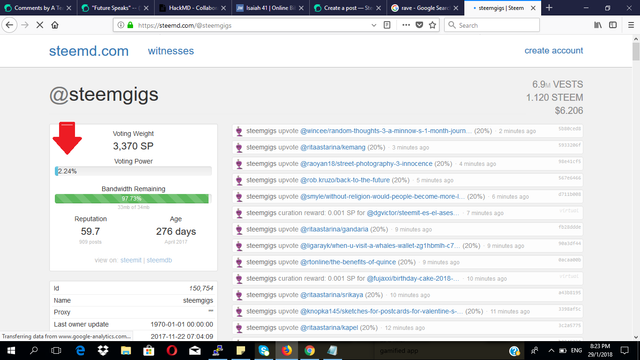 Notice too, that though it distributes only a small amount per vote, my dear steemian family have relished using it, especially because of their love for what @steemgigs has come to represent. 
There are also identifying with "receiving is an art".
In recent times, for the most part, my posts have been mostly in a bid to cater to community matters even though on the surface it may look like a regular post.
Many times, my message in these posts, is in the undertone and each part of it speaks to an appropriate audience; "each audience identifying just what part is meant for it". You will understand this better, if you try to the decipher the mode of responses in my comment questions. Now, there is also an audience that fall into the mix and these ones exertedly visit my chat to get clarifications. 
There is alot of responsibility involved in these things (even a simple-looking post or upvote) and perhaps, consequences too and in my case, i bear the consequences because i am solid and i won't fret from bearing consequences on behalf of a brother.
Many of my posts average some 300 to 500 solidly-&-lovingly-made-comments and this is also an avenue for me to reach many more people that i have not been able to reach while curating posts or not been able to tend to in the chats etc e.g i may have chats from @gerel and have delayed in responding because of too many activities and buried chats but it would have stayed on my mind and i would see her in my comments and instantly be reminded that i have not tended to her in the chats, and i would try to reach out to her quickly here on steemit, underneath my post, then even be linked to her profile to visit with her by means of her posts etc
So note that many times, when i am not able to tend to you effectively in the chats etc, you keep on on my mind and a trigger happens when i see you in my comments, then from your comment, i may be linked to your posts or seek to reward your comment directly. 
Many times, my linkage to many posts have happened in my comment section or during my bouts of curation where i like to visit comments all around steemit, to have insight into the general current vibe of the community. 
And when i spot something in this vibe that needs adjustment, i either reach out to the leaders of these various groups and projects or turn into making a post, with an underlying message that is designed to re-instill the right mentality, vibe, excitement, information etc
Too, since steemit growth is at the core of all i do here on steemit even with my simply posts; i do these simple-looking posts to maintain and sustain a solid home here on steemit because according to me, this is the most solid form of steemit growth endeavor: 
A solid unshaken deeply-rooted exciting home here (inside steemit) and the masses out there will long to join in and stay for better or worse because of the presence of YOU and me". 
My curation does take a very different dimension from the conventional. I am after the person (the human) and touching the person's heart, even by that simple act of upvoting. 
I want to inspire YOU for long periods by means of one single upvote, thus, sometimes my curation efforts take into account "timeliness". I know my roots and these communities that i tend to and these communities have a different dimension to them than the conventional. 
Overall, the developing nations have a different way of using the internet and a very different expectation from it. 
The style of my curation is thus, one of inspiration and encouragement. I look to adjust mentality and channel passion, thus, i do sift even the not-so-good to find good in it. I seek to pass love with a tiny upvote and draw out love and this style of curation though not popular by world standards and by popular demand is essential for these communities that i cater to, till adjustment in the overall mentality happens. 
I seek to reward effort and attempts too.
In truth, our reach on steemit is close to 5,000 steemians or more already. You may not believe this but i do! 
The @steemgigs community (on discord) alone is approaching 3000 steemians and like i mentioned earlier, i am part of so so so many steemit communities and groups. 
Without much publicity, i have been in the journey of many leaders on steemit and i have been in the journey leading up to many projects that have happened on steemit. So, please understand as well, that when i may delay in the DMs etc, i may have had some impact in your journey still, by having been part of my projects that you have come to love. 
With the start of the steemgigs interface which is near, there will be so many more activities and we will look to inspire these efforts and there will be need for steem power to accomplish these things. Thus, i will try my best to increase the frequency of my posts to build on steem power of the @steemgigs account for future responsibilities on behalf of many and also to improve on my reach curation-wise, by reaching many more people in my comment section.
Overall, i want us to create a home for each one, thus, the steemgigs interface will practically start out empty and you can imagine how many more steemit posts and activities will be born out of this. We will need to support and inspire these activities, thus, i will keep powering up like i have continued to do.
However small the support we are able to distribute, we have developed a culture where receiving in itself is an art. In the communities i tend to, it is no longer exactly about content alone; it has been more about giving out as much inspiration because in truth, many things are priceless even simple blog posts. 
We look to spread rewards to touch as many people as possible as this also has more impact on steemit growth where everyone feels they have a chance as opposed to just few.
As for the @steemgigs interface, work is really being done to make it run fully for testing in the coming weeks. 
Every activity we do even now in simple participation with the untalented curriculum, utopian suggestions, @teardrops contributions and simple loving comments underneath my posts etc helps us improve and build its model. 
My primary aim is just to make the steemgigs interface ready for alpha and on a good server, to where it can already display a glimpse of the overall vision and is already use-able, then we will start building it together. 
We looking are looking to use @steemgigs too as a medium to celebrate as many steemians as possible, so there will be many steemians appearing on it and projects too. We will create more beauty in the search engines promoting steem/steemit also as a place online where "everyone" can go to loving applied themselves to testimonial use on behalf of a brother.
Your Boy Terry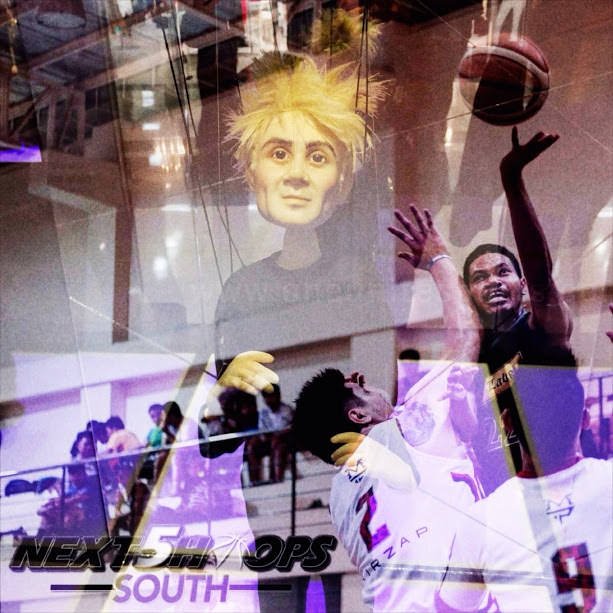 Please like @teardrops on Facebook and Twitter:
I do need strength
Dedicating My Entire Steem/Steemit Journey To My Mum
If you want to support an extra witness and you support mine "steemgigs", it will be really helpful. I run a full public RPC 256 GB node as well to balance the steem ecosystem on "wss://steemd.steemgigs.org"
To vote my witness, simply visit https://steemit.com/~witnesses and type in "steemgigs" into the first search box for witnesses or simply click Here to do it on one click!
If you want me to make witness voting decisions on your behalf, simply visit https://steemit.com/~witnesses and type in "surpassinggoogle" in the second box for proxy. 
Let's Go!!!
Offer a service under hashtag "steemgigs". Attempt out-of-the-boxness on hashtag (untalented).Join the Steemgigs Community on discord: https://discord.gg/CGuPyyT
"Everyone has something to offer!" Why not?