THE STEVE'S TOP5 POST OF THE WEEK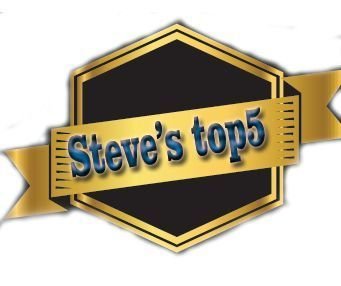 HELLO EVERYONE, IT'S ANOTHER SHOW ON THE "STEVE'S TOP5 POST OF THE WEEK...
FOR THIS WEEK SHOW WE WILL BE GOING ROUND THE STEEMIT PLATFORM FOR ORIGINAL, QUALITY CONTENT AND CREATIVITY.
THIS SHOW IS TO HELP ENCOURAGE STEEMIANS THAT ARE GIVING THEIR BEST FOR GREATNESS OF STEEMIT...
WITHOUT FURTHER TALKS LET US INTRODUCE THIS WEEK CONTESTANTS AND THEIR RESPECTIVE CONTENT...

👏 👏👏👏👏👏👏👏👏👏👏👏


FOR FIFTH PLACE WE HAVE
@mahdiyari
with his post titled
"# Daily Steem and Steem Dollars (SBD) Price Report - 2018-05-23"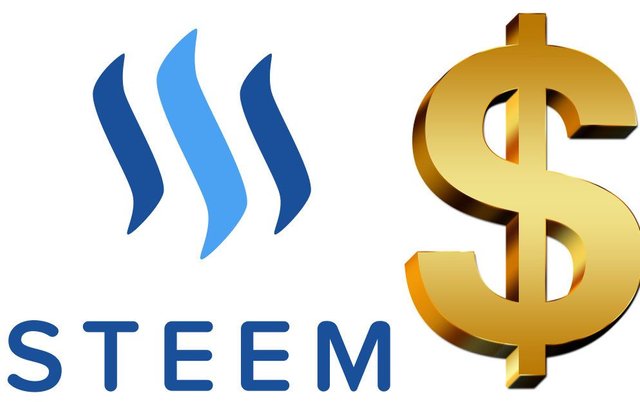 HEY GUYS, THIS POST IS AN UPDATE ON THE PRICE OF BOTH SBD AND STEEM, SO IF YOU HAVE WANT TO KNOW THE LATEST INFORMATION ON STEEM PRICE AND OTHER NEWS ABOUT IT HERE IS ONE BLOG YOU JUST HAVE TO VISIT... DON'T FORGET TO SHOW YOUR SUPPORT TO HIS HARD WORK!!!
STEEM
Price in Bitcoin: 0.00036633 BTC
Price in USD: 2.75499 USD
24 Hour Volume: 14090100.0 USD
Market Capacity: 706570437.0 USD
Available Supply: 256469329.0 STEEM
Total Supply: 273443423.0 STEEM
Price Change in 1 Hours: 0.77 %
Price Change in 24 Hours: -9.88 %
Price Change in 7 Days: -2.54 %
Steem Dollars (SBD)
Price in Bitcoin: 0.00023734 BTC
Price in USD: 1.7781959099547 USD
24 Hour Volume: 1922280.0 USD
Market Capacity: 26699432.0 USD
Available Supply: 14121453.0 SBD
Total Supply: 14121453.0 SBD
Price Change in 1 Hours: -0.4 %
Price Change in 24 Hours: -13.83 %
Price Change in 7 Days: -19.11 %
FOR MORE READING HERE IT IS


FOR FORTH PLACE WE HAVE
@backtoschool
with his post titled
"Today was very awesome as @backtoschool held its first and long-awaited steemit meet- up in the 24th best University in Nigeria."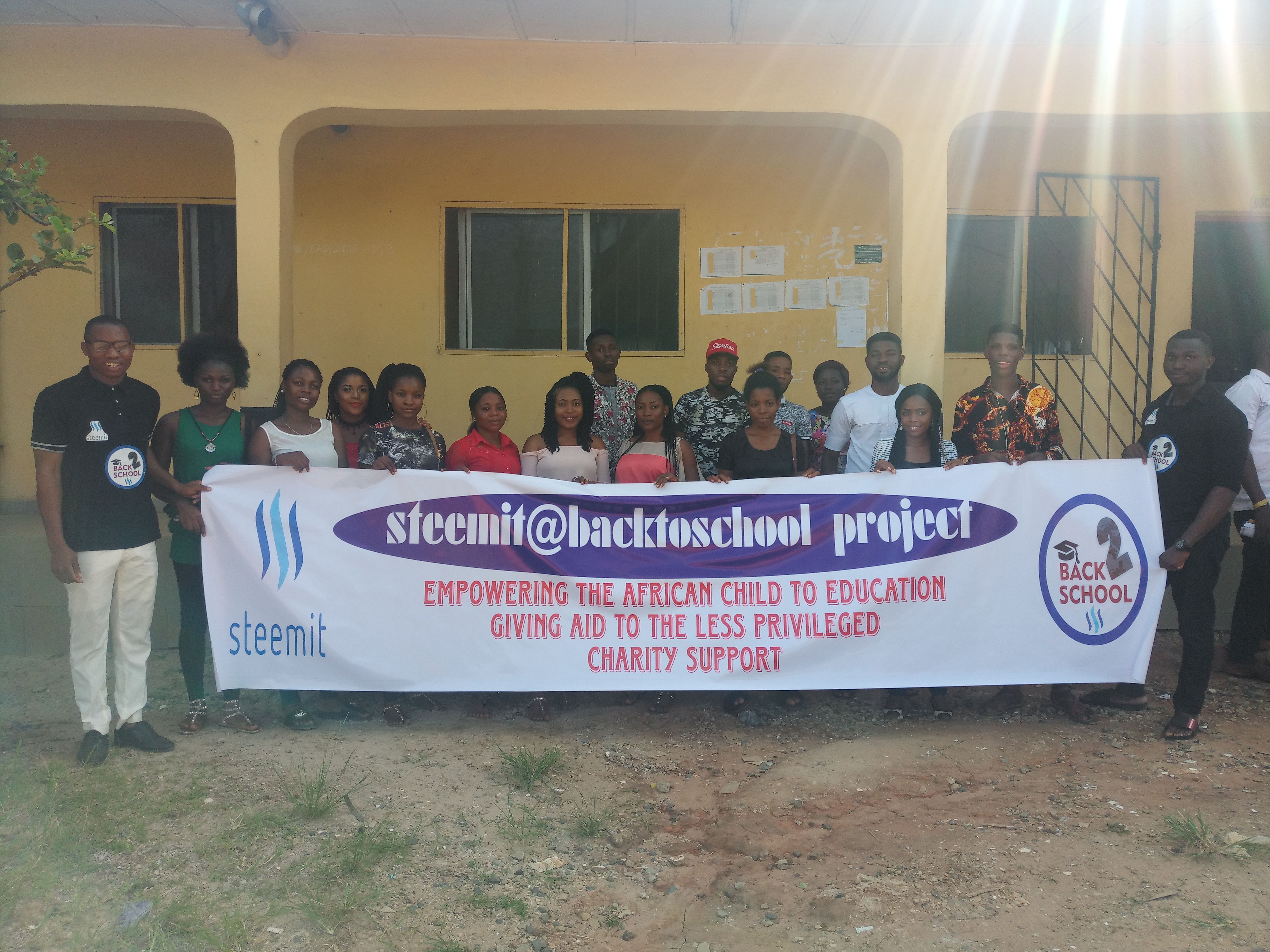 AIMS
We hope to achieve this feat firstly by introducing steemit to as many students as we can reach out to TODAY MOUAU BENEFITED GREATLY, and to enable those who are already on the blockchain earn more curation rewards on educational articles.
On special occasions, we make posts about students who are in dire need of succor and send donations and earnings across to them.
WHO WE ARE
We are a team of enthusiastic youths who see the need for a good educational system in the society and sustainable academic endeavors. We are poised to put in our best efforts into helping students and bringing in our excellent ideas into making this project a success.
@backtoschool project is the solution we have all been waiting for.
Backtoschool project is a specially packaged project exquisitely programmed to help students in steemit and steem blockchain to pay up all fees relating to their academic endeavor which spans across unpaid tuition fees, hostel and accommodation fees, and any other academic related payments...
FOR MORE READING HERE IT IS


FOR THIRD PLACE WE HAVE
@steemexperience
with his post titled
"TSE 05"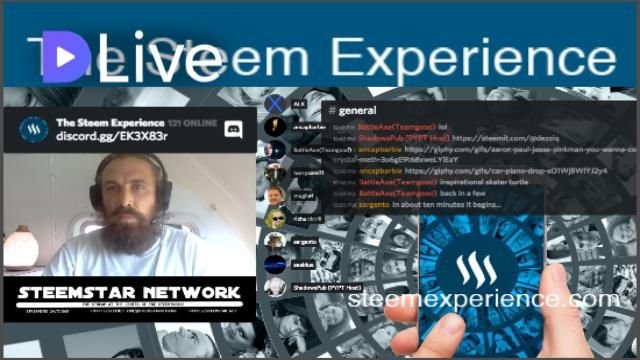 HERE IS THE LINK BELOW TO THIS VIDEO
https://dlive.io/livestream/steemexperience/de5be1d5-5eb2-11e8-b4e1-0242ac110002
FOR MORE READING HERE IS IT


FOR SECOND PLACE WE HAVE
@kevinwong
with his post titled
"My Thoughts on Delegating Steem Power to @steemhunt"


MY LORD THIS IS QUALITY WRITING, HERE IS A POST THAT TALKS ABOUT THE SMART MEDIA TOKEN AND WHY HE SHOULD INVEST IN IT...
Okay here's a fun little exercise. Some rough calculations to determine if delegating to @steemhunt is a good idea. If you haven't come across @steemhunt's post about their Smart Media Tokens airdrop plan, check it out here: https://steemit.com/steemit/@steemhunt/announcing-hunt-token-airdrops-for-steemians-smart-media-token-project
Like with most projects, the caveat here is of course, if the Steemhunt team can pull this off as promised. At first pass, my assessment is okay, HUNT tokens should have some value, hence my current 2,000 Steem Power delegation as a starter. They already have a usable platform and on Discord community as well. The team also seems to know what they're doing.
Are HUNT tokens currently overvalued?
Well, there are no HUNT tokens yet, but I'll simply base it on the Steem Power that's currently being delegated to @steemhunt. At the time of writing, it's at 250,000 Steem Power. It's quite a decent amount. But are the numbers stacking up well?
FOR MORE READING HERE IS IT


FOR SECOND PLACE WE HAVE
@streetstyle
with his post titled
"The 0x Prediction From Twitter That Came True!! - [cryptocurrency][erc20]"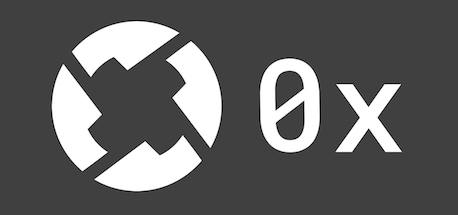 A LITTLE TALK ON ETHEREUM BLOCKCHAIN...
By now, most involved in the cryptocurrency world, have already heard that the Paradex Exchange has been acquired by Coinbase. The Paradex Exchange runs its trading platform using the 0x protocol but does not use the 0x token to collect fees.
Nonetheless, this recent news in the crypto-world has caused the 0x token to shoot up in price today. This is nothing new or surprising. Any bit of positive news on a coin or token can cause a short trip to the moon, and usually, back down to Earth after pumping hard for a bit. This will likely happen with the 0x token once all the hype and excitement is over.
The thing to do is to stay vigilant and try to catch the next new ride up to the moon. This is not an easy thing to do, especially with so many new coins, tokens and projects taking placing in the crypto-currency/blockchain space. Yet, someone was able to filter all the clutter and noise and was able to accurately predict today's announcement.
FOR MORE READING HERE IS IT

THATS IT GUYS TILL NEXT WEEK, STAY TUNED FOR MORE QUALITY POST AND CURATIONS...
Thank you for your support
👏👏👏👏👏👏👏👏👏👏👏👏👏👏👏👏👏👏👏👏👏👏👏👏👏👏👏👏👏👏👏👏👏👏👏👏👏