TSE 05 with @shadowspub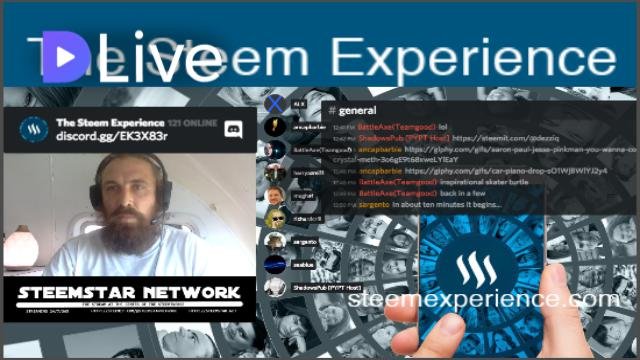 Live with @shadowspub as our guest and our usual cohosts - @seablue, @battleaxe, and @richardcrill!
Reminder! watch The Steem Experience live every Wednesday at 2pm EST/ 6PM UTC
Follow this account or catch the show live on any of the streaming channels:
DLive SteemStar Youtube
Join us on Discord!
My live stream is at DLive