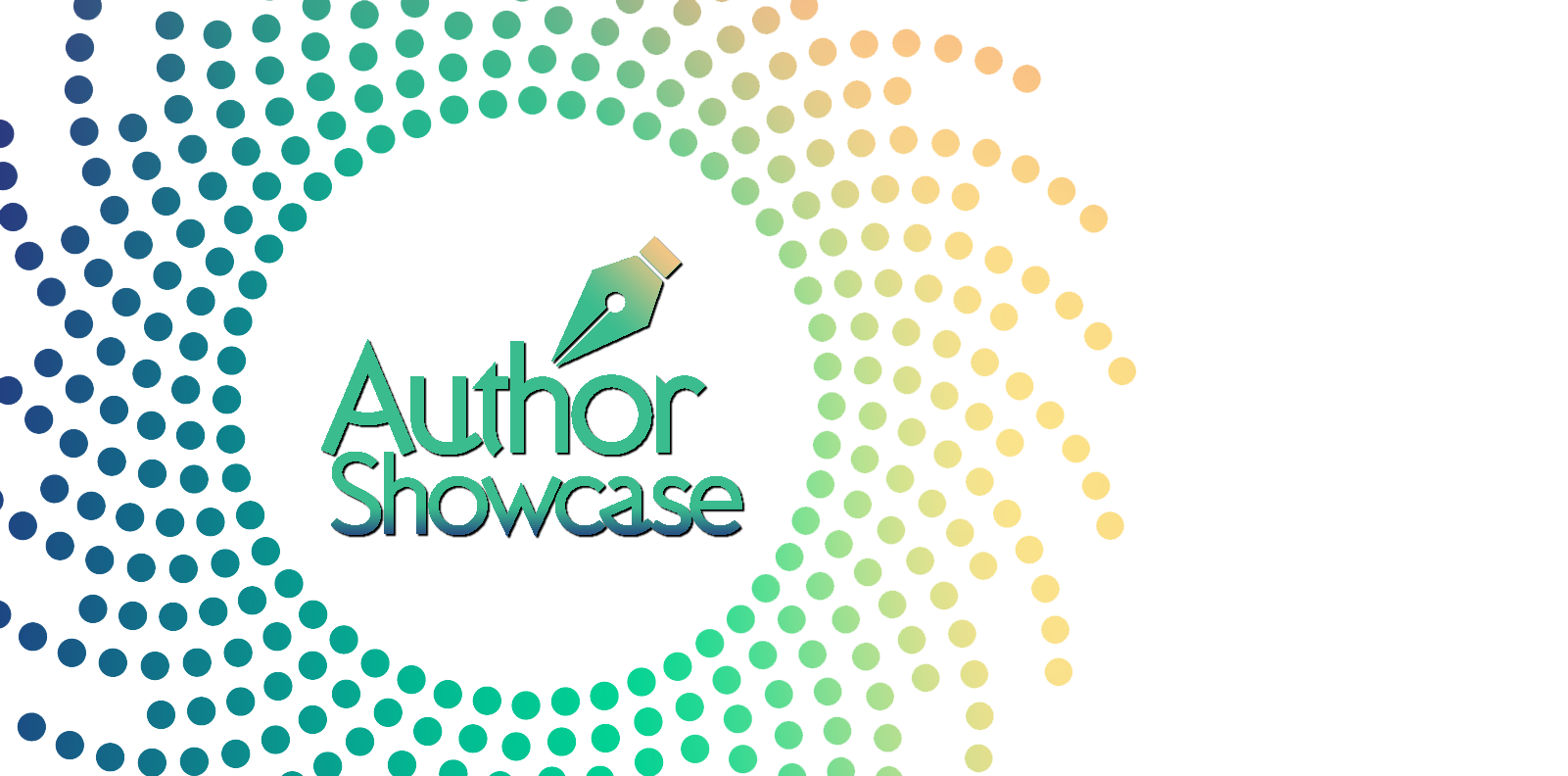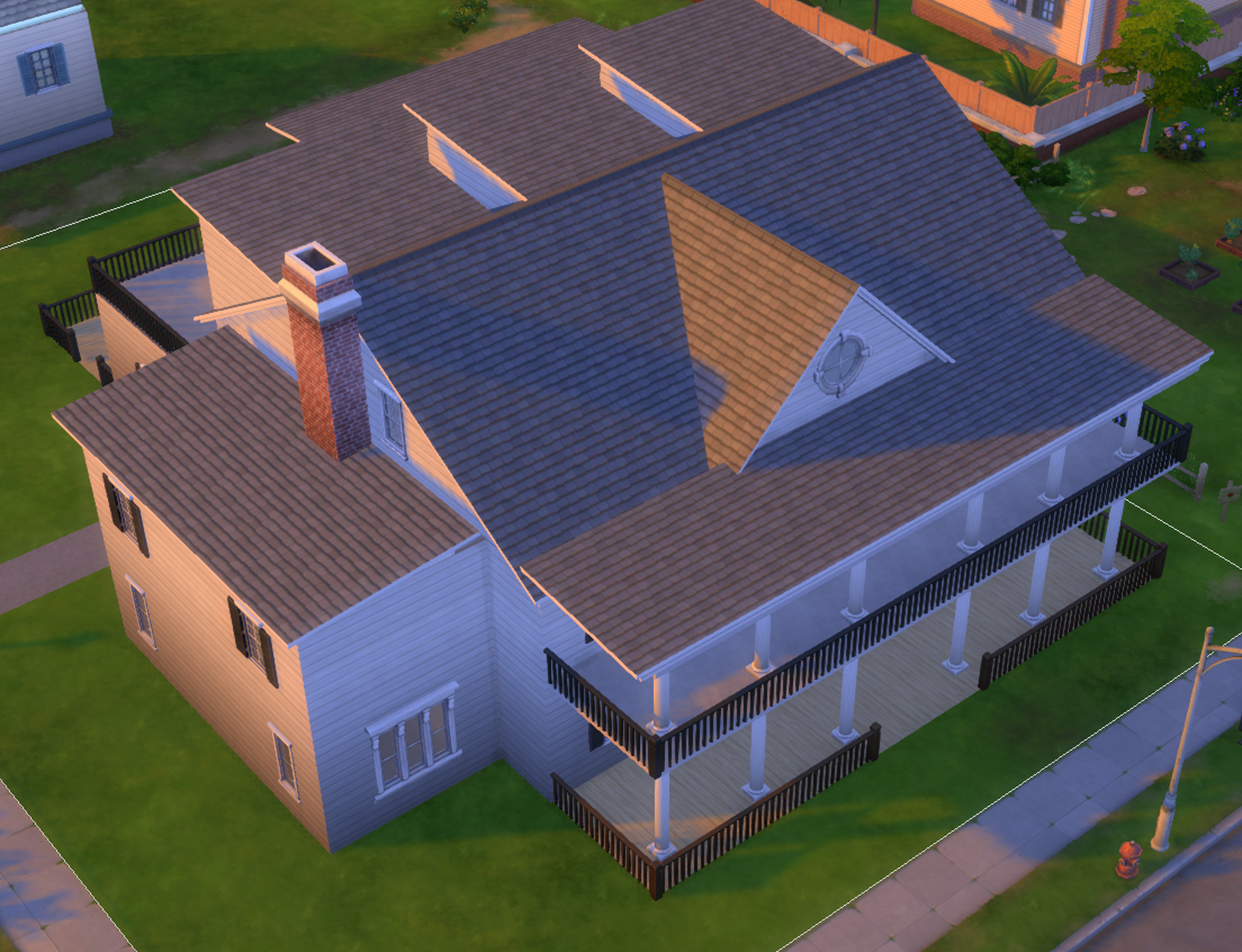 Images used with permission from @scruffy23
An architectural draftsman by trade, @scruffy23 shows us how he used the latest professional AutoCAD Architecture drafting software to quickly mock up an interior redesign for a client.
Actually, no, that is a bald-faced lie. He used The Sims 4 for this task!
After using programs like #AutoCAD, Revit, Rhino, Sketch-Up, Chief Architect and others, I've noticed the time spent to produce a "quick" visual aid is no comparison to something like the Sims 4.
This is a very interesting look at an unusual intersection between gaming and the professional world. Faced with the challenge of creating visual aids to help clients visualize proposed redesigns, without breaking the bank in terms of time and effort spent, @scruffy23 turns to one of his other passions: gaming. He shares with us the original AutoCAD floorplans, and creates versions of the original house and the proposed redesign using The Sims' in-game engine. A few workarounds are used to approximate architectural features that are not included in The Sims, but all in all it is very impressive the level of useful detail that can be accomplished using this technique: https://steemit.com/gaming/@scruffy23/metamorphosims-1fam-01-intro
For this house, being there still is layout changes floating around, I will be revisiting it with a second conclusion post after that process is finalized. I've always enjoyed playing the Sims and I'm excited to share this series of posts with the Steemit community over time. Hope you guys enjoyed this glimpse at what I do and I'll share more as I get time to.
Stay tuned to @scruffy23's blog for more posting in this series!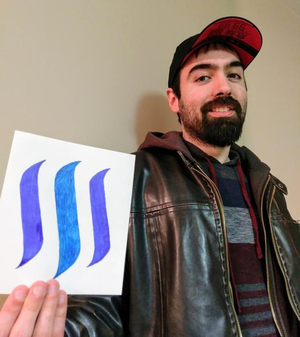 I'm an architecture graduate/draftsman and gamer. I'm interested in getting involved with the community and learn more about crypto, explore gaming reviews through Steemit / dtube, share reviews myself, as well as some architectural adventures. I'm looking forward to contributing to this great community as well as learning what you guys are all about.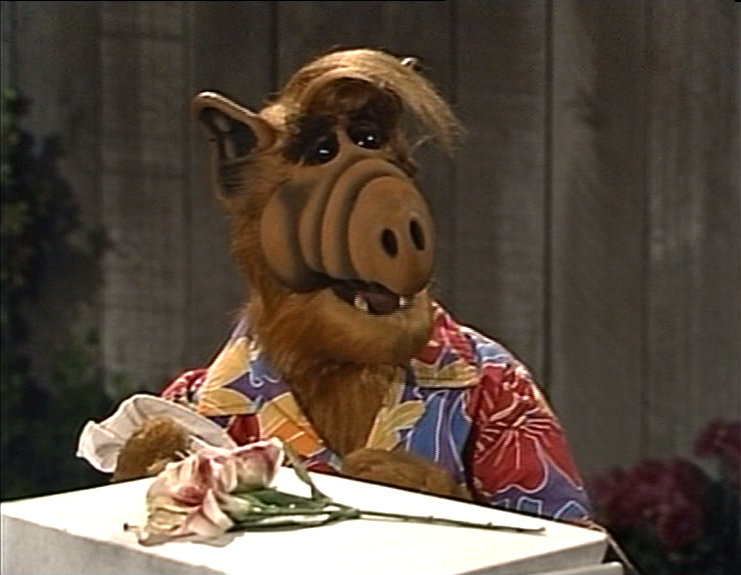 Screencap from the ALF television show used as fair use in reviewing


While @john-doull might have been born in 1987 and consequently has very few memories of the 1980's, he has always been really into all things from that seminal decade:
[I] was listening to stuff like Talking Heads, Laurie Anderson, and Peter Gabriel's So while my classmates listened to Limp Bizkit and Korn. In high school, I started wearing nothing but acid washed jeans, fluorescent windbreakers, and pastel blazers. I'm still heavy on the windbreakers, though not so much the blazers.
John presents a carefully curated octet of 80's icons, and his selections are fine tentpoles on which to hang a thorough understanding of this decade of change. The text is very well written and thoughtful, with discussion of the context surrounding and impact of each icon selected; you will be transported back to a time before crypto while reading this enjoyable post: https://steemit.com/eighties/@john-doull/the-eighties-in-eight-icons
I'm a voluntaryist with a strong commitment to individual liberty, peace and economic freedom, and you'll see me making a lot of posts on those topics. So that gives you an idea of my politics, and the sorts of diatribes and ravings you'll be seeing from me. What about the other stuff?

Well, let's see.... I love Greek food. I'm addicted to feta cheese. I have a tattoo of ALF. I love the Oakland A's. My favorite ways to relax are watching Gumby and Full House with my girl, playing slo-pitch with my buddies, and drinking beers on the beautiful banks of the Assiniboine River.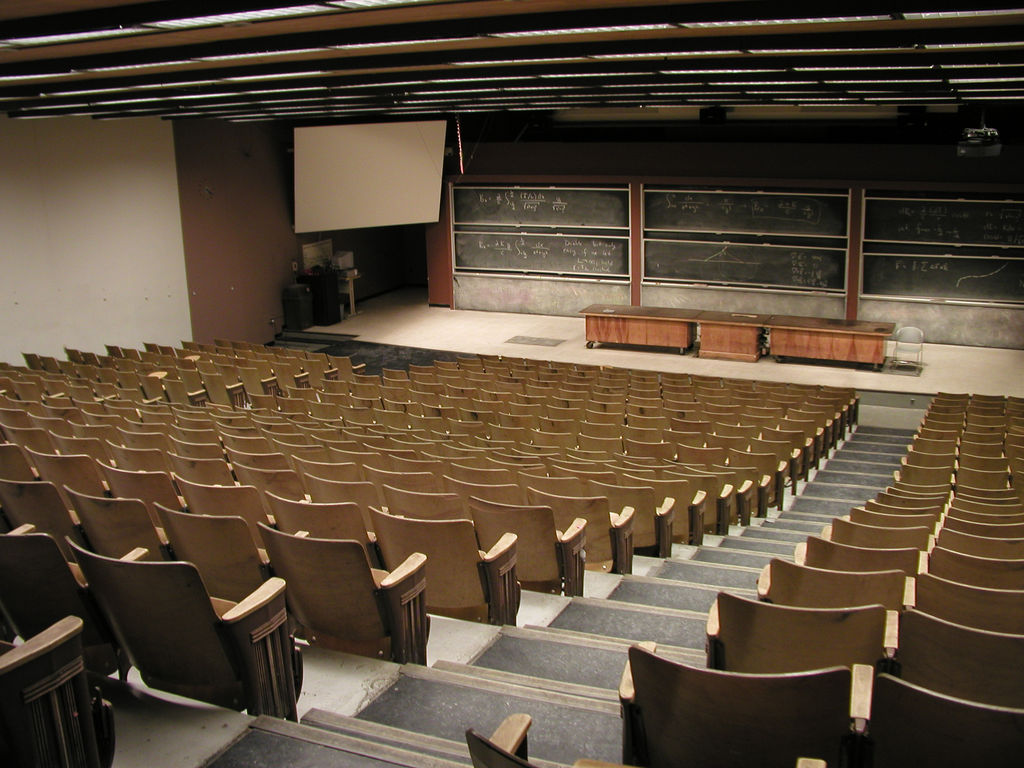 Image source: Flickr
@cstrimel feels bad for parents and teenagers today, and all because of the state of higher education. He would know, as a a professor with 30 years of teaching under his belt, as well as management experience that gives him a unique perspective on how college connects to the workplace. This post is really an introduction to a series of posting that @cstrimel has planned on higher education topics. It begins with a list of 8 problems that @cstrimel recognizes with the current traditional college model, each of which will be the topic of a future post (although each is covered to some depth here as well). Of particular interest to anyone considering college for self or children is a list of issues that could impact this investment in the future. He also draws on his extensive professorial experience to present a list of problems he encounters every day as a professor.
There is a ton of useful information in this post, and it rings very true with my own experience of college in the United States. This is an interesting read for anyone, but a must-read for prospective college students or parents of college students:
https://steemit.com/life/@cstrimel/why-college-an-honest-insider-s-guide-for-students-and-parents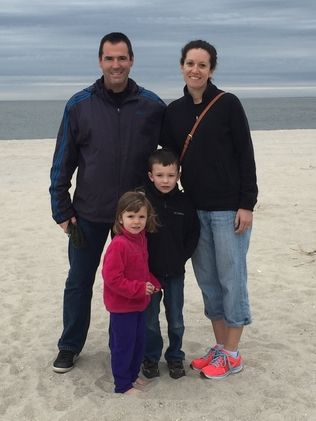 @cstrimel & family
For 17 years I taught part-time at various colleges around the US, while also working my way up from entry level positions to senior management in both retail and hospitality. More recently, I made the transition to full-time teaching ten years ago, and am currently a tenured Assistant Professor at Community College of Philadelphia, the second largest higher education institution in Pennsylvania, where I am a member of what I've been told is the largest English department in the United States. I was the lead writer of our current Communication Studies curriculum, have served as its Chair, and enjoy teaching communication courses to our 350 or so majors.
I really would love to hear anyone's questions or ideas for topics. That's one thing I keep thinking we could use more of on Steemit — experts in various topics fielding various questions from random people.
You heard the man! Head on over to @cstrimel's blog and pose your questions on higher education!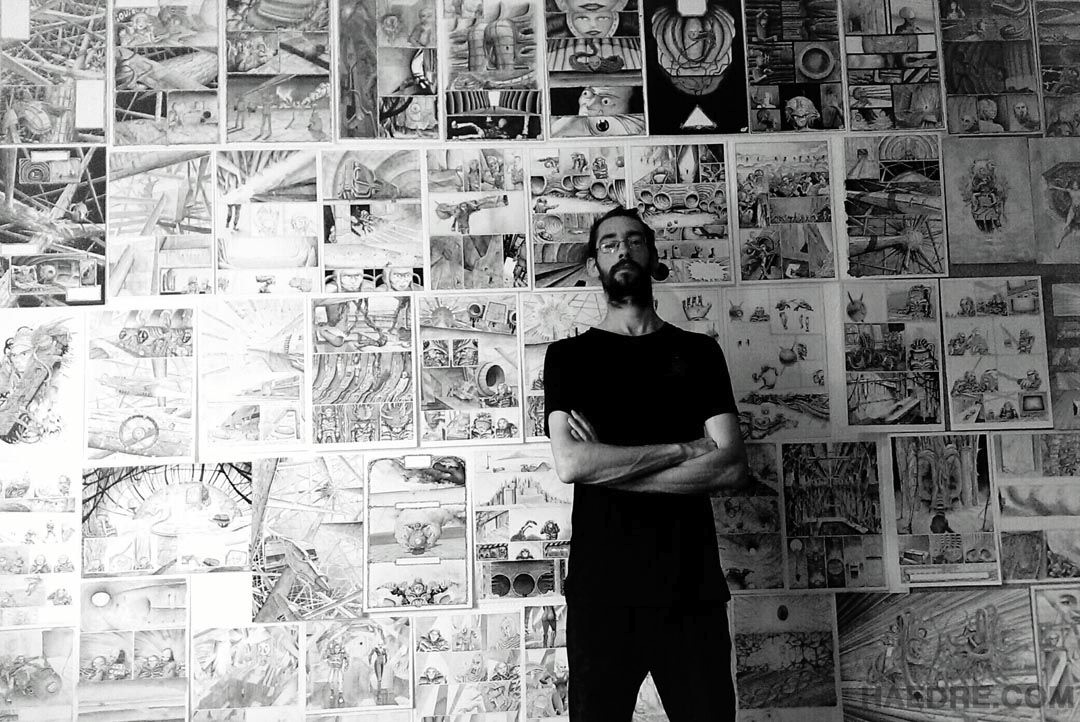 Images used with permission from @haedre
Self-published comic book artist and master of the badass pose, @haedre shares some honest insights into the journey from "I want to be an artist for a living", to living art. That is a common theme throughout the post - it is not enough to just want to be an artist. One has to be an artist. One has to create art, and finish projects, and do this consistently, over time, to gradually build up a style and a following and an oeuvre. But on the other hand, this is more than just another exhortation to really live and love your craft. @haedre also presents useful information on crowdsourcing funding and other topics of interest to the self-publisher. He shares strategies for planning projects that have helped him in the past. And of course, this entire post is incredibly illustrated with @haedre's gorgeous art. This is a post to drool over for the art lovers and comic book fans, and to pull out a pad of paper and take notes from for the aspiring professional artist: https://steemit.com/art/@haedre/genesis-of-a-self-published-graphic-novel-or-the-techno-templar
You also don't want to miss the hot-off-the press exclusive brand new page of the Techno Templar comic book, just finished and published today!
https://steemit.com/art/@haedre/how-i-paint-comics-the-techno-templar-24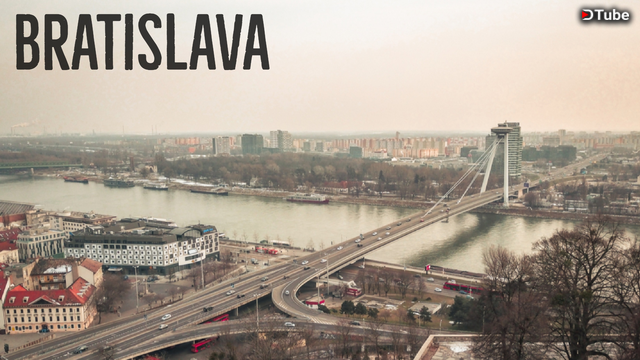 Images used with permission from @dianomaya
The husband and wife team behind @dianomaya give us a really well edited and presented travel vlog exploring Bratislava, Slovakia. Diano is a very engaging presenter. She is totally at ease in front of the camera and this lets her bring you along for the trip as if you were her travel companion. Highlights include:
Slavin (memorial monument and military cemetery in Bratislava)
UFO Observation Deck on New Bridge
St. Michael's Gate/Tower in old town
Grassalkovich Palace (official residence of Slovak President)
https://steemit.com/vlog/@dianomaya/420ri2rl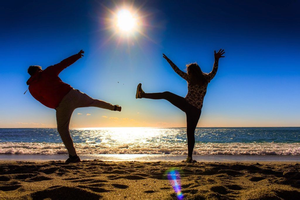 We are Diano & Maja young married couple from Split, Croatia. We have impulse to travel and share our travel experience on our social media profiles. Travel lifestyle is our passion, which we channel through our social networks.

Now when we discovered the new way of using social media platforms we are thrilled and happy to be part of new movement. We're inviting you to enjoy with us this amazing ride on this great new platform.

Honestly, this has been the best year of our lives! First We Quit Our Jobs than we traveled through 8 different countries, visited numerous cities and living the adventure! We met so many new and amazing people, but also cherished our old friends who accompanied us on several trips.

Diano & Maya
https://dianomaya.com/


This Curie Author Showcase was written by Curie community representative @carlgnash with input from other Curie curators and reviewers. Author permission was sought and obtained from all authors featured in this showcase. All works the copyright of their respective authors and used with permission.