Ever wanted to make your own comic?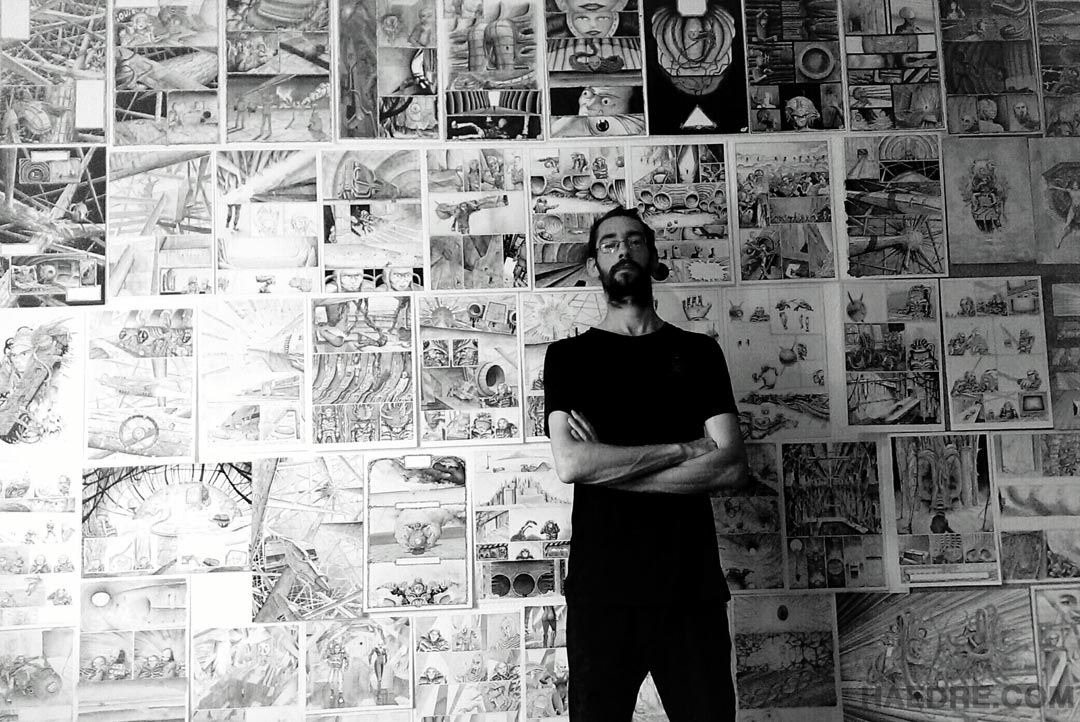 It was a childhood dream. I have been making art for a long time but many reasons were a bit blocking me to do sequential art. Among others, I had no story and while at the art academy in Belgium -ironicaly in this country where the medium is an institution- our teachers were telling us to never do comics! But yes it is very known to be a financially unrewarding activity.
If you're here expecting being rich and famous with comics, don't even bother read further. This is a topic about realising something for the sake of art.
Anyhow, one day I just decided that I don't care what these teachers said.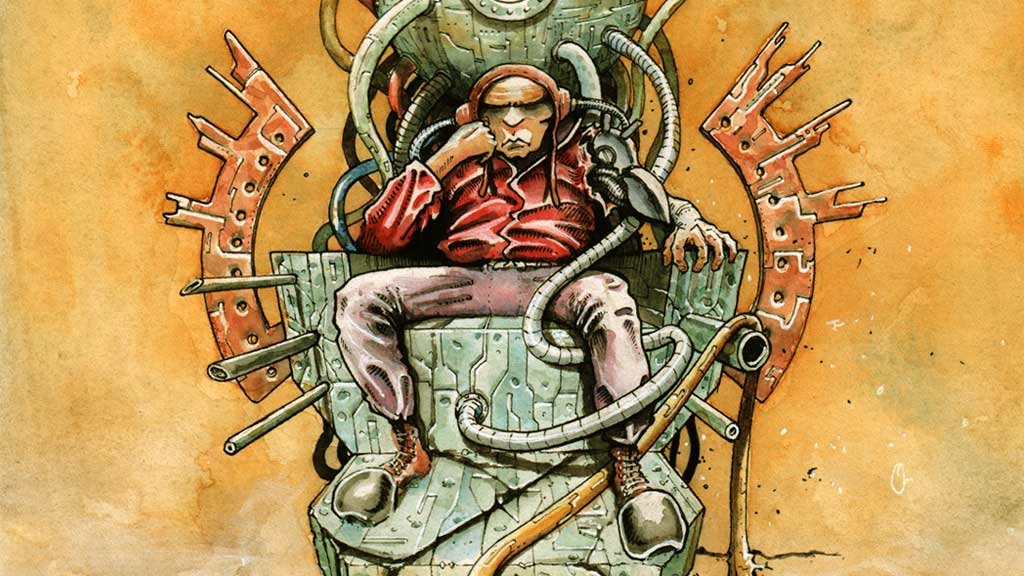 In the past, self-publishing was much more difficult to maybe impossible, most companies would have to print thousands of copies and how would you have sell them, alone? Today is great! The printing technologies changed and internet is the new factor. The combination makes possible to run lower amount of copies and actually find your niche to sell them.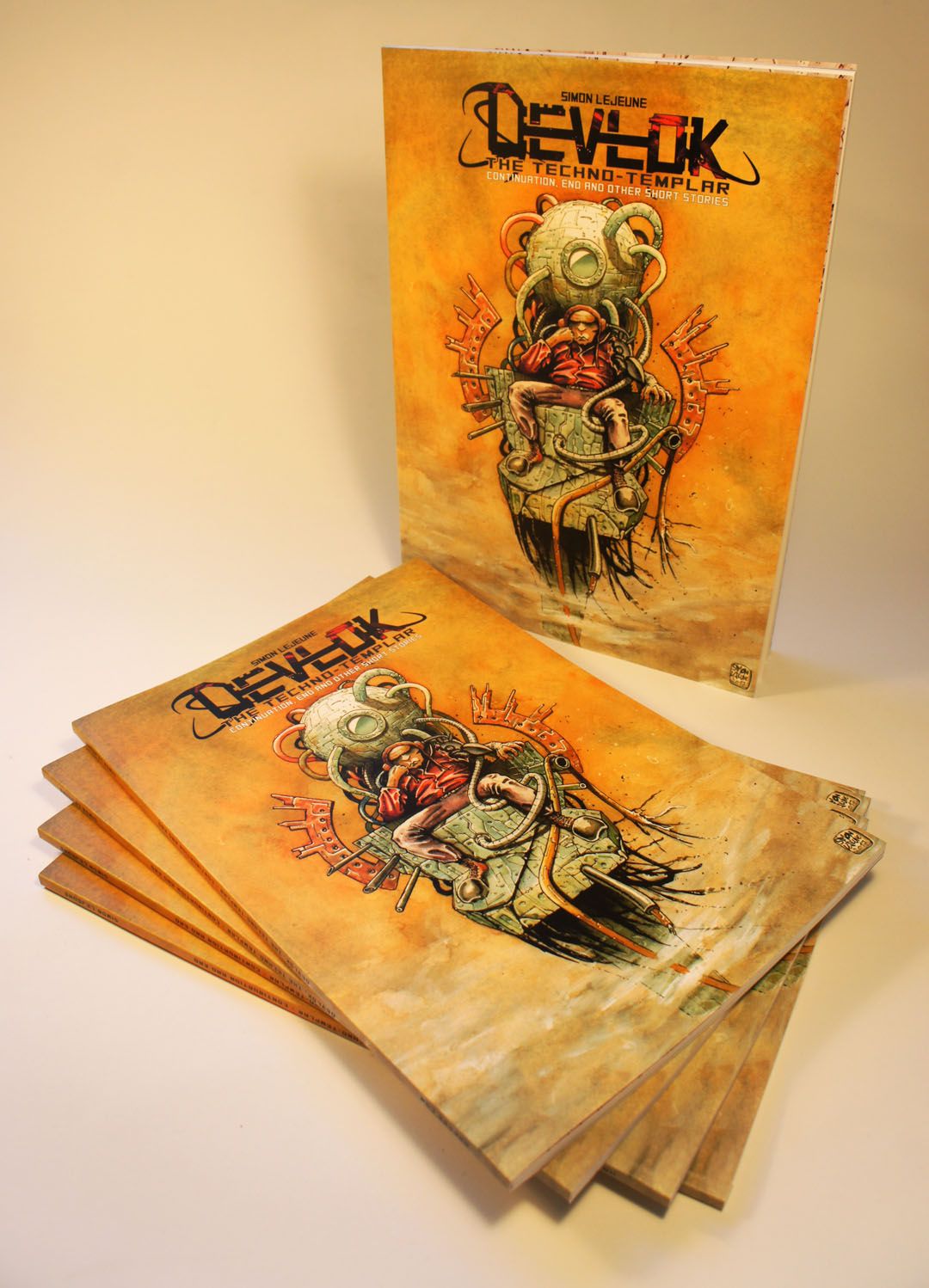 To go back to the story, it really started when a friend who stayed home wrote a short, which I then illustrated with 6 pages. The virus had infected me; I seen a contest an tried a 4 pages (it hasn't been selected). Then I started my own 12 pages short. I still didn't really had a story but I thought I just start with the images I have in mind.
So, I started painting this ... and the rest came.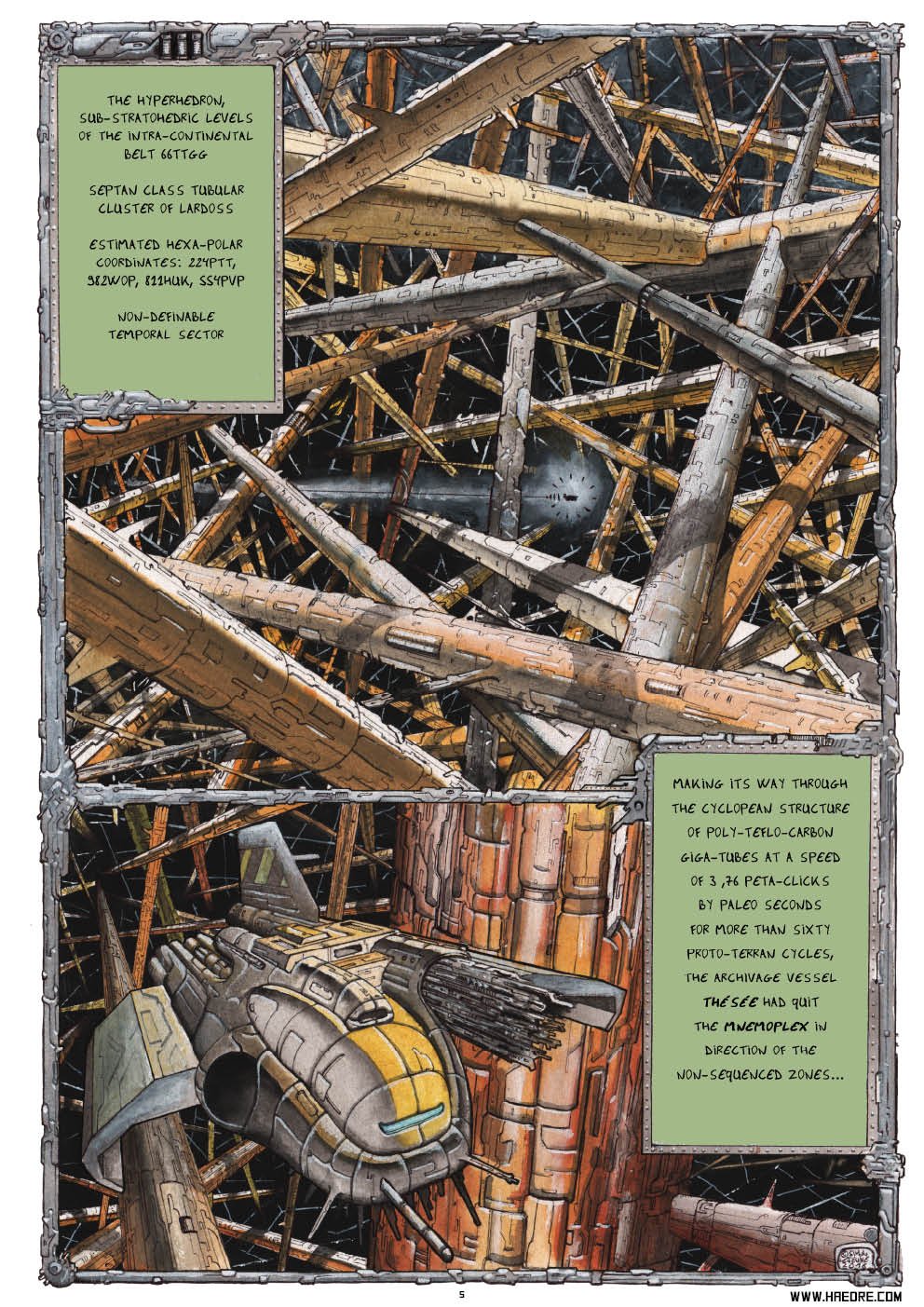 With that, I printed a book with the three stories and added a selection of recent illustrations...
... After having shared the project on my facebook page, the 100 copies of the book sold in 5 days.
And people wanted more of it...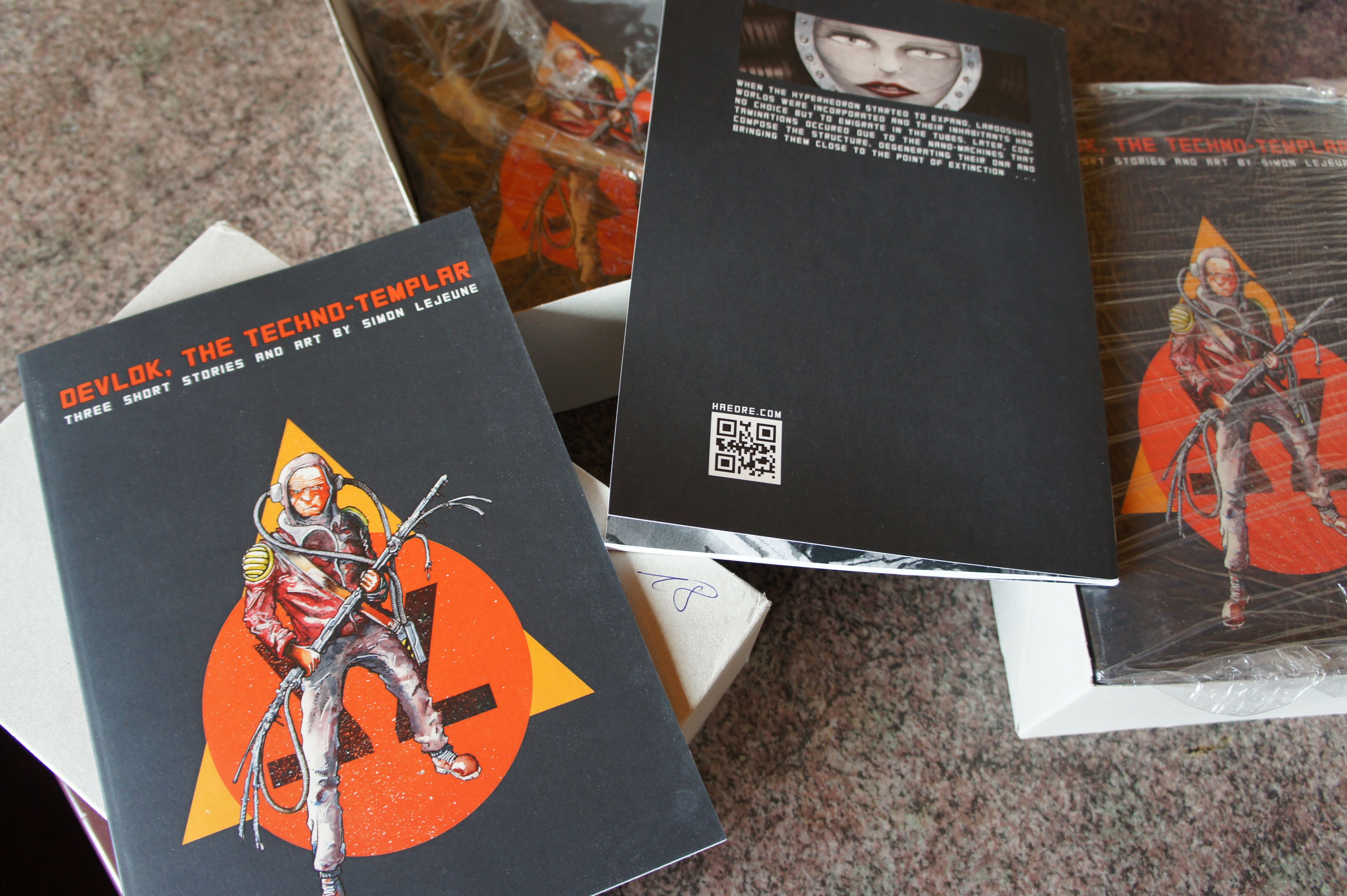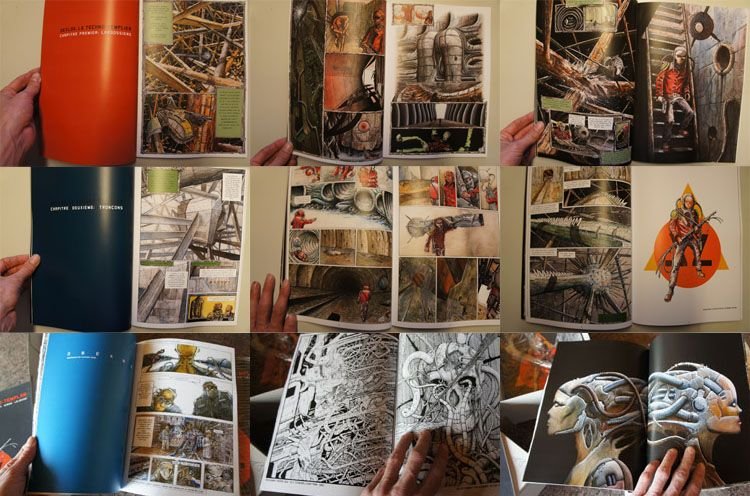 ... Obviously, I decided to print again!
There are things to note, I had already a decent amount of followers online and IRL, as I am a freelance artist since 2004, so it's not like I appeard out of the blue. If you plan anything like that, work first at getting a minimum of a supporting community. Finish your creations, post and show them regularly.
That said, let's continue,... so, I made 150 more books. This time I printed them in French (Helps to have two communities) through a successfull (first) crowdfunding. Then, still through kickstarters, a re-edition of 150 in English again. And finally a second book (200 in each language) and a third edition (again 200) of the first (you might think it's not a lot, but it is still a good begining!).
Around 10 very heavy boxes, around 600 books.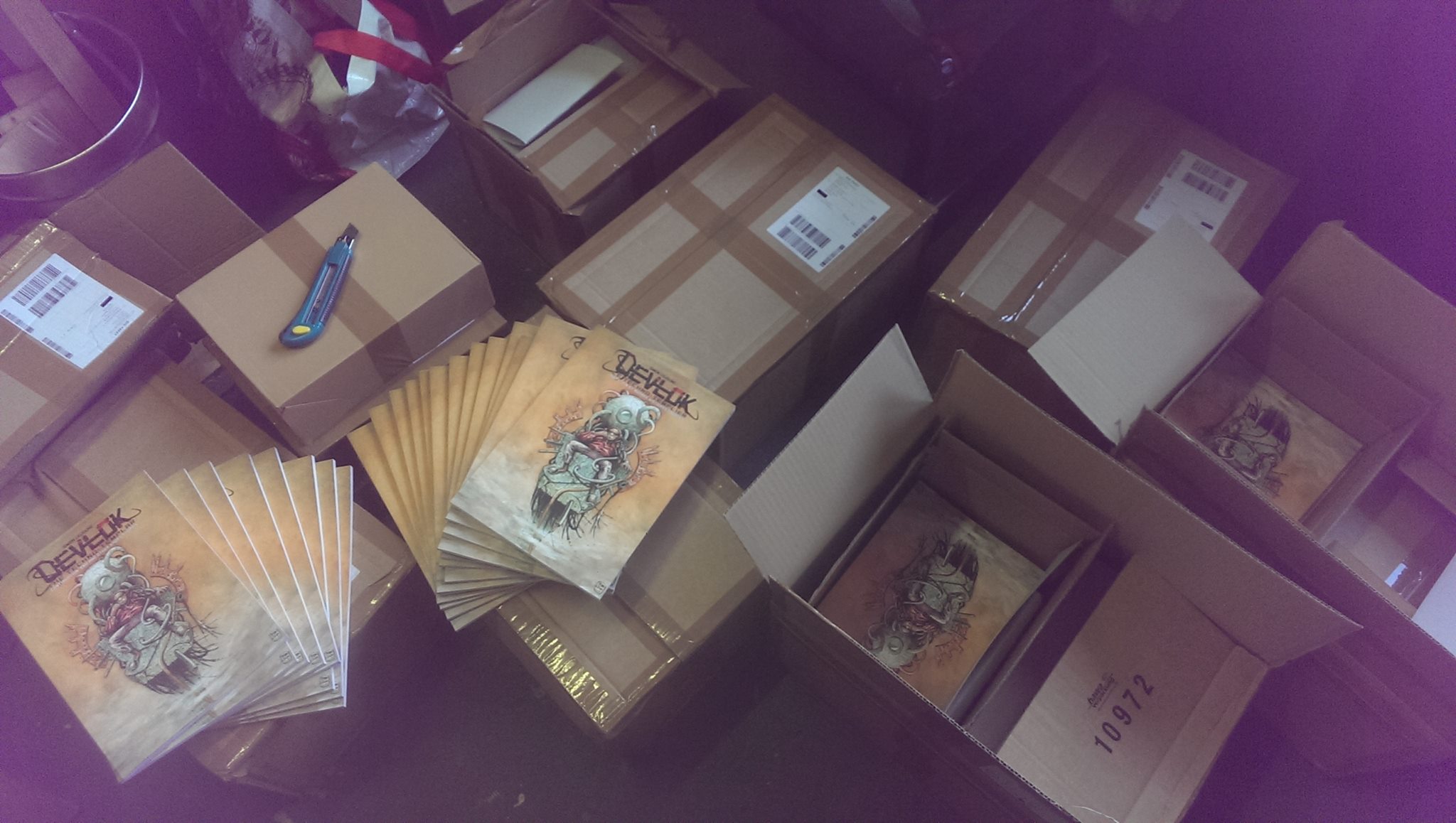 Anyway, it has been an awesome experience over these last two and half years! I had not studied comics so I informed myself a lot about techniques, found tutorials etc... I also started to read lot of stories for inspiration and books about the art of writing.
Classics: The guide of the scenarist (Vogler). Understand Comics (McCloud). The hero with a thousand faces (Campbell).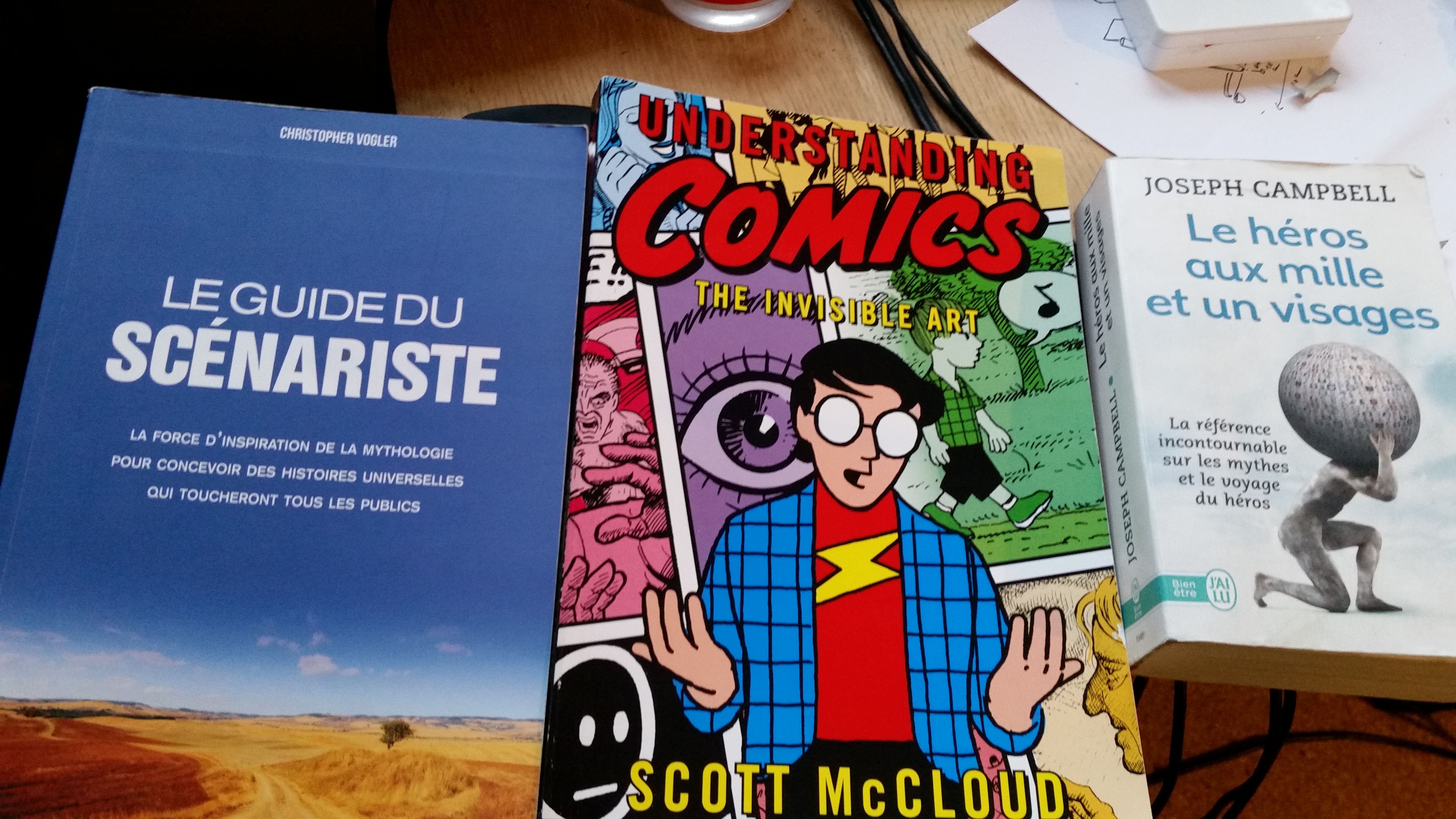 Also I had not trained to drawn anatomically good characters for long because my previous illustrations were mostly driven by «tripping» and didn't need to be very accurate. I was then forced to face many challenges. But this is exactly what is driving me now, I need more difficult stuff or I just get totally bored!
This is more or less ok. Well no, it's crap... but it was even worst before ...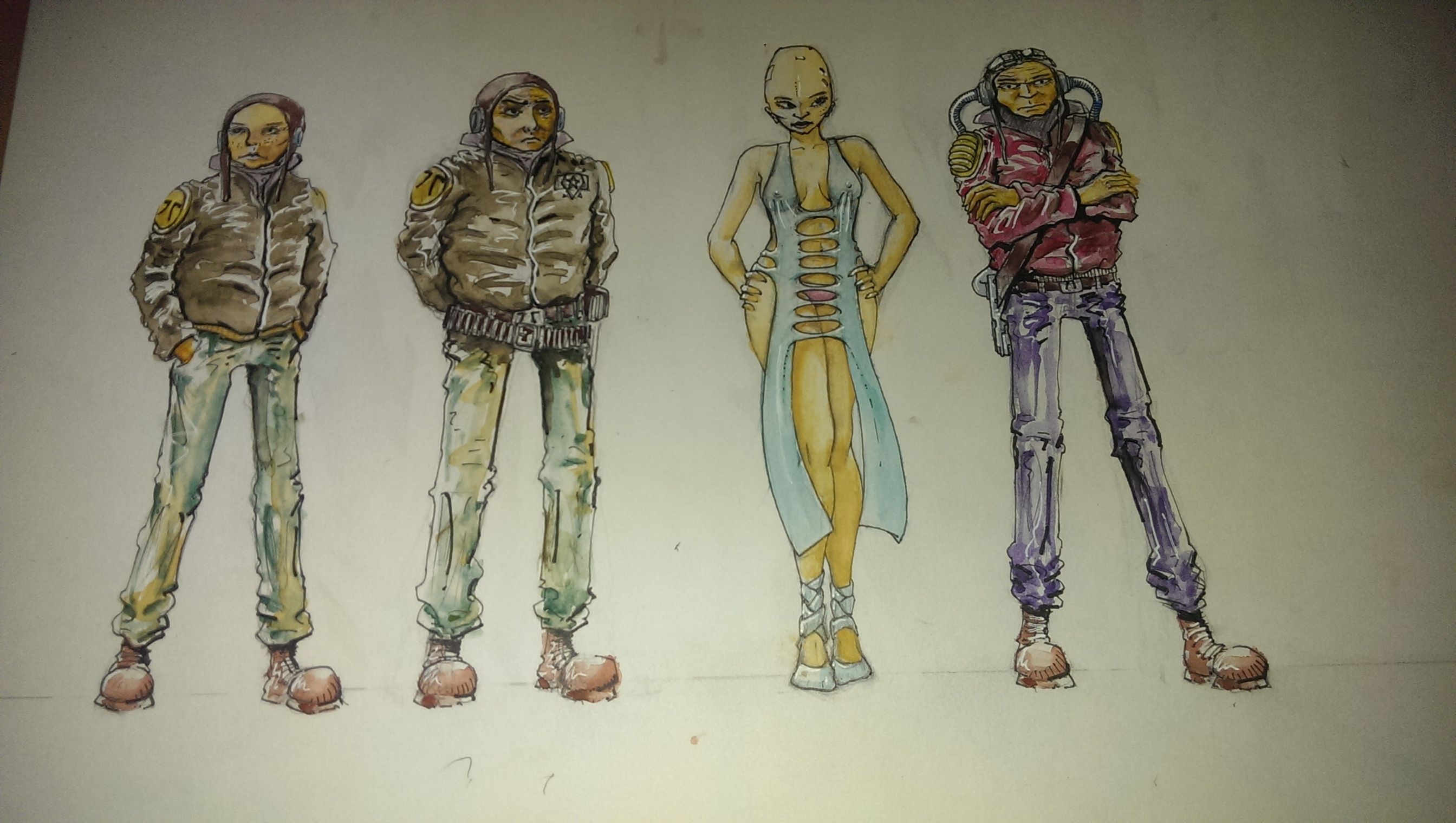 That's why, however your drawings are not perfect, it is needed to finish them and pass on to something else. This is how your brain processes the mistakes and can go on for new things. If you don't finish, you get stuck.
What helps me aswell is that I have a tendency to jump in projects I am fond of, whatever I can't financially afford them or not. It has good consequences and others less good. Still, I set myself goals that are attainable. Do not start straight with a 60 pages story, you might get cold feet, feel overwhelmed or even lost.
And clean your desk!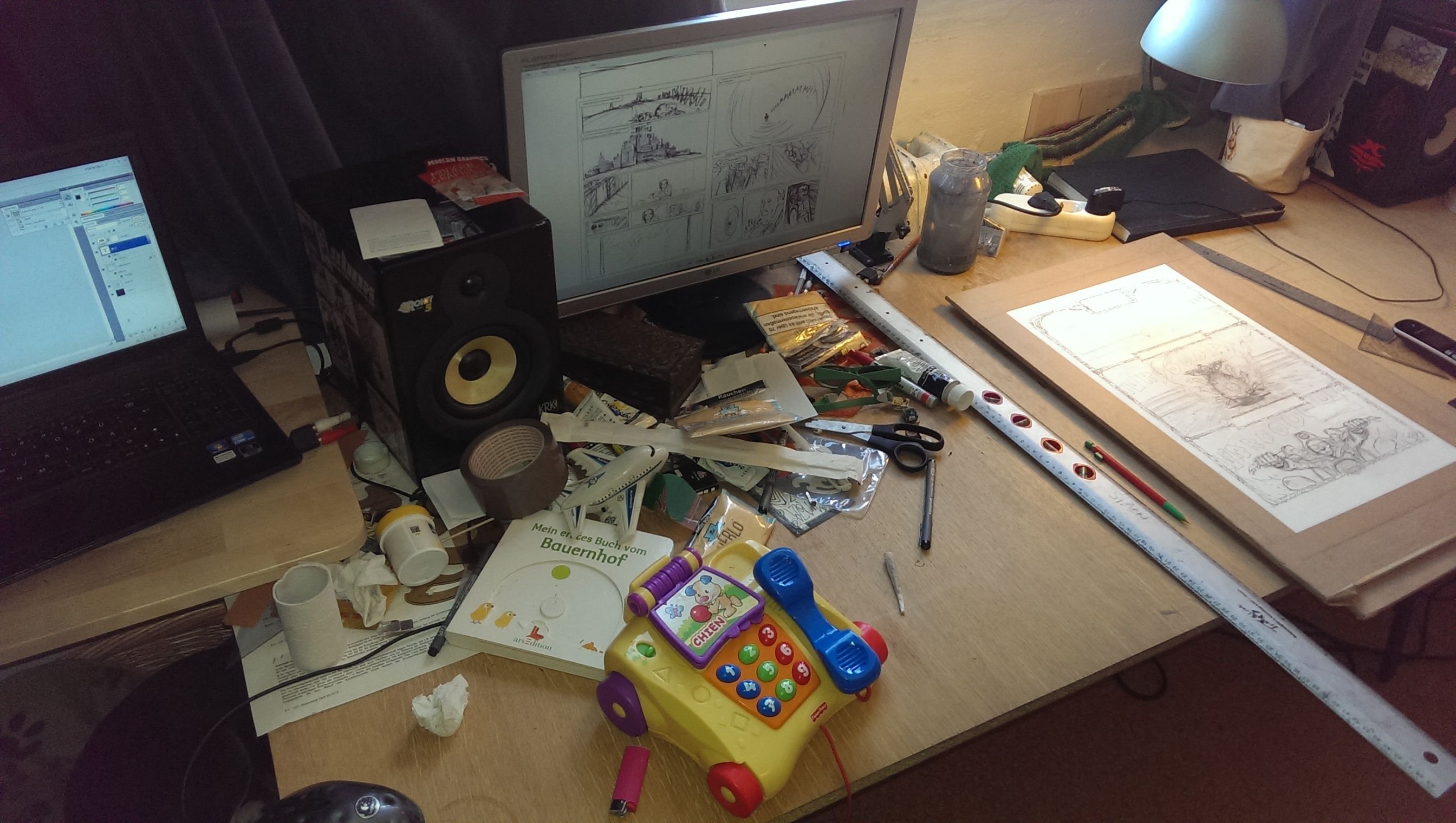 Let's quickly go back to some technical sides. If you have read a few of my previous posts, you probably know that I paint my panels directly on paper with watercolor and pens. Once finished, I scan them, clean the borders and add the text in photoshop with a personalised font. Onomatopeas are also drawn, painted, scanned, detoured and added to the rest.
Somehow I insist on working analog, forces you to push your limits up to death as there's no undo. And best point, your work can be exhibited ... and maybe sold.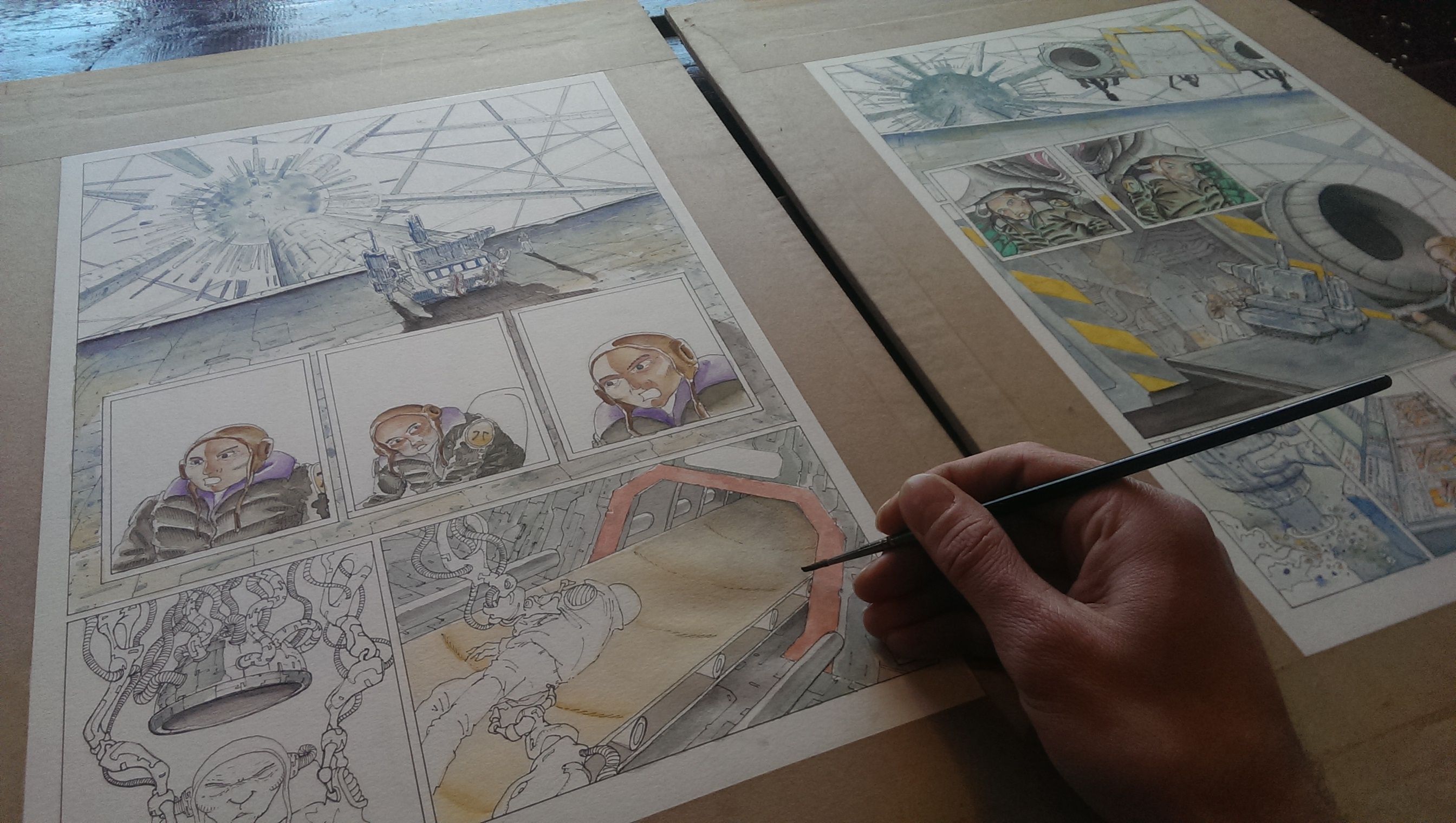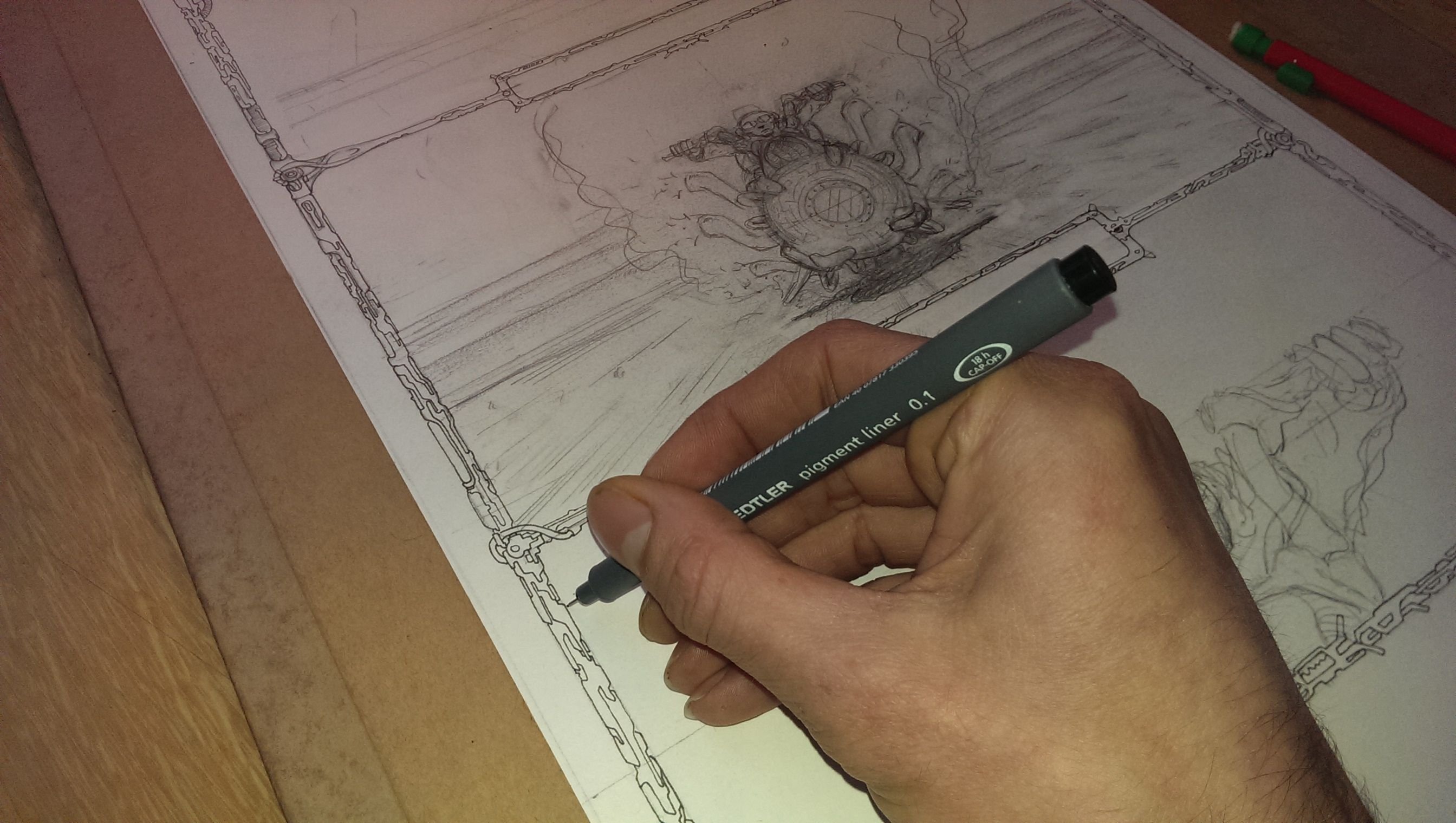 The crowdfunding. This is to me one of the bests systems to not have to deal with publishers (Publishing house or self-publishing? Another topic I actually plan to develop here on Steemit). Through these campaigns, I gathered super supportive people, patrons and sponsors. Altough, be prepared, crowdfundings are like any campaign, it's not sufficiant to prepare your page and then drinking tea, waiting. You got to be active, this is communication. Again, internet is your best friend, read about it before starting. I will aslo make a post about this too though.
A crowdfunding can be overwhelming, be sure that the amounts you're asking will be enough to cover the expenses and don't forget about the shipping costs, that usually are really high! You'll also have to do a lot of logistics yourself, which can also be a pain in the ass.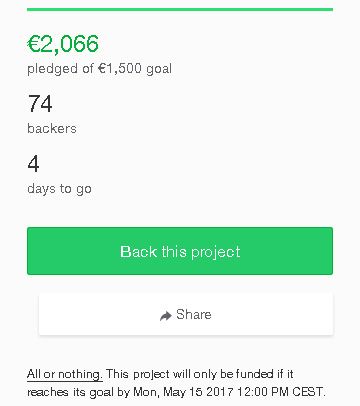 Signing piles of books is also a severe work!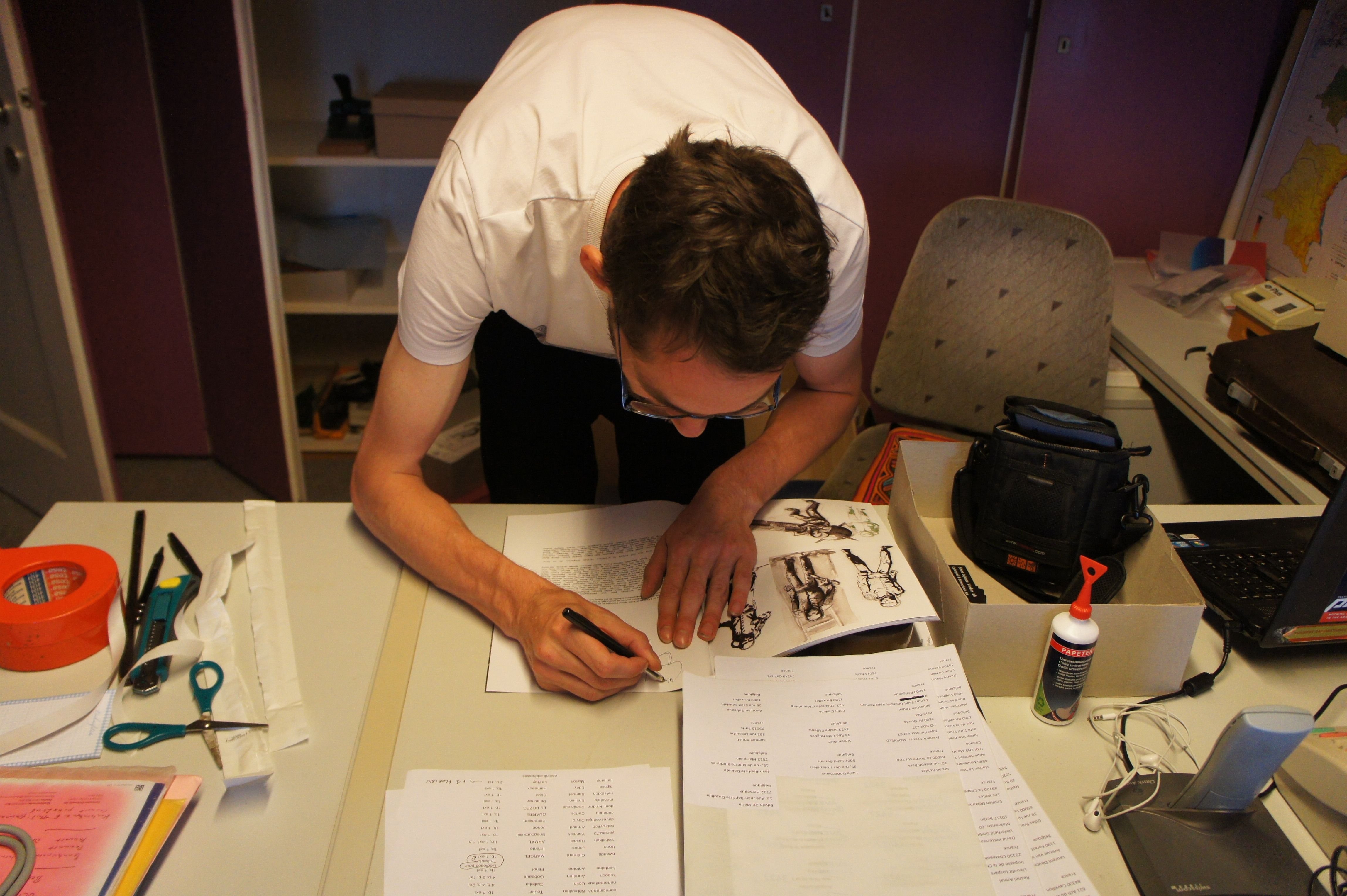 Business-wise, there are many things to improve your sales and for example you migh want to have your publication in shops. Altough it is important to be featured in such places, in my case I find a logistical pain. Keeping track of all books, plus most stores only taking depot makes it too uncertain. In many cases I came back a few months after, getting back the books because I had demands.
Ok, I did finally let books in stores.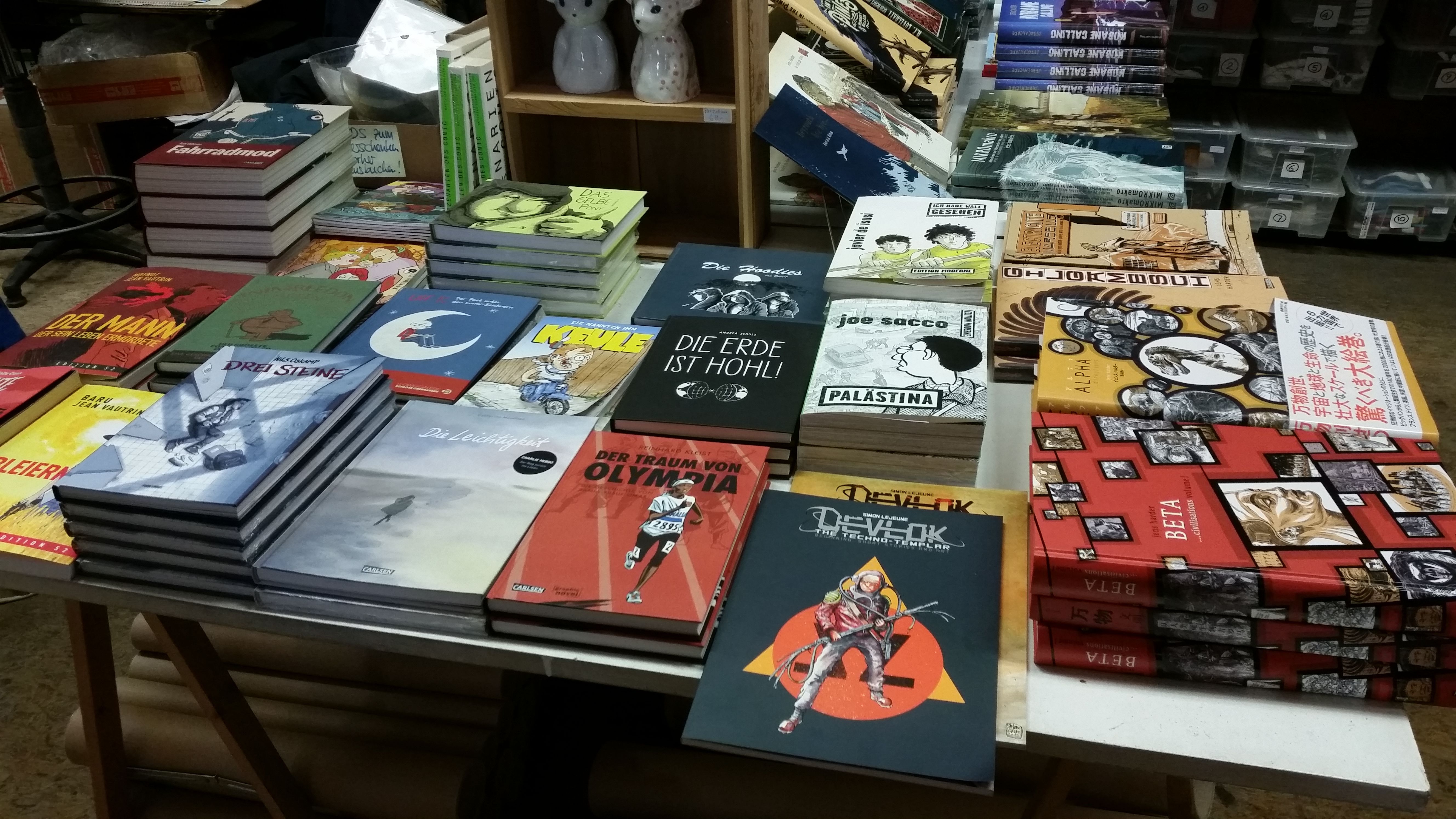 Don't forget fairs, festivals and conventions.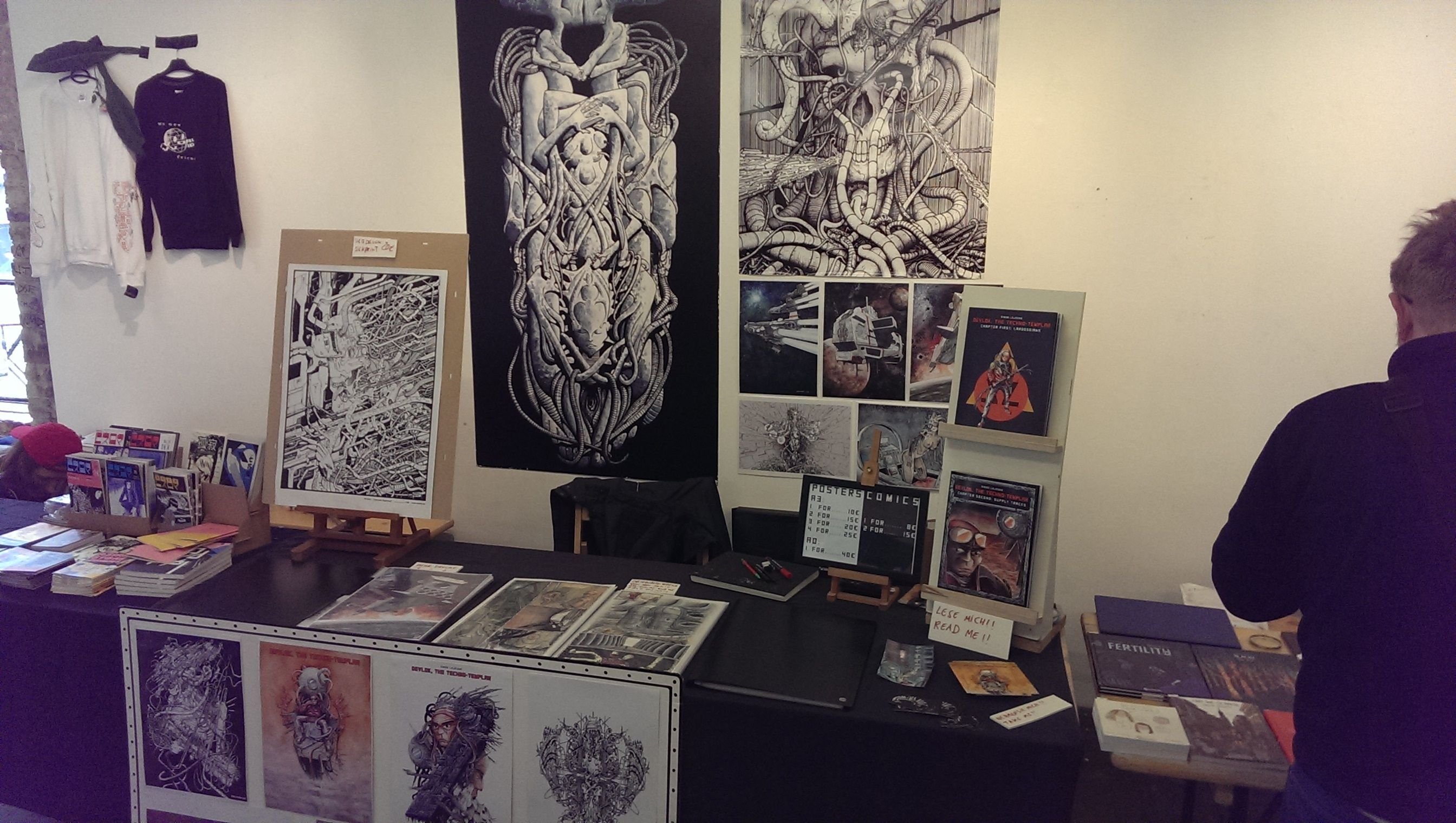 The exhibitions. As an artist, comic lover and autoproclamed defender of sequential art, I strongly believe this medium is art (yes, some people still think it's «small drawings for kids»). To back such say, I must create something that one can hold in his hands and that can be exhibited.
Come on, look at these originals from "Philippe Druillet". Just dope isn't it? This is how comic will be truly respected.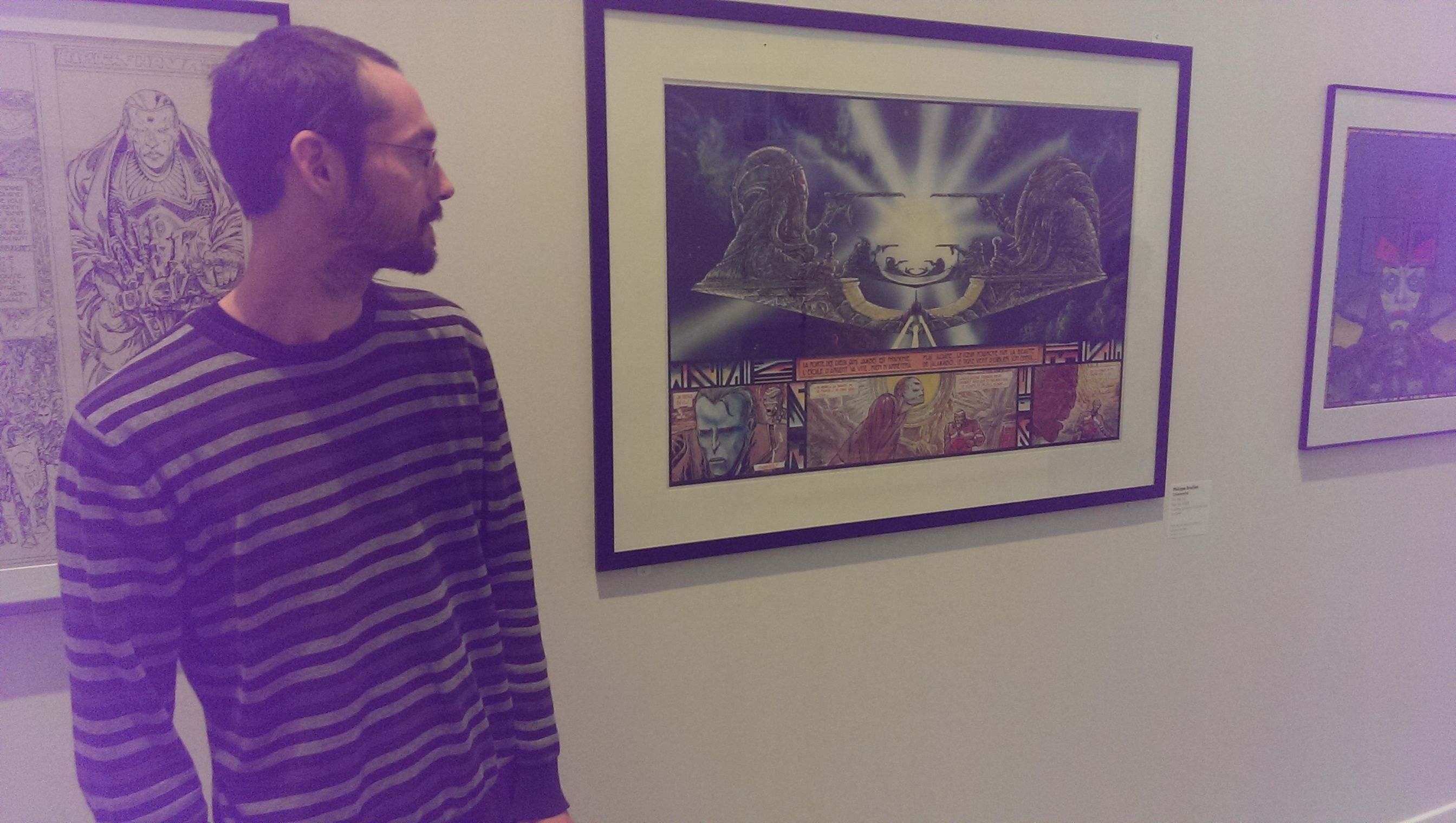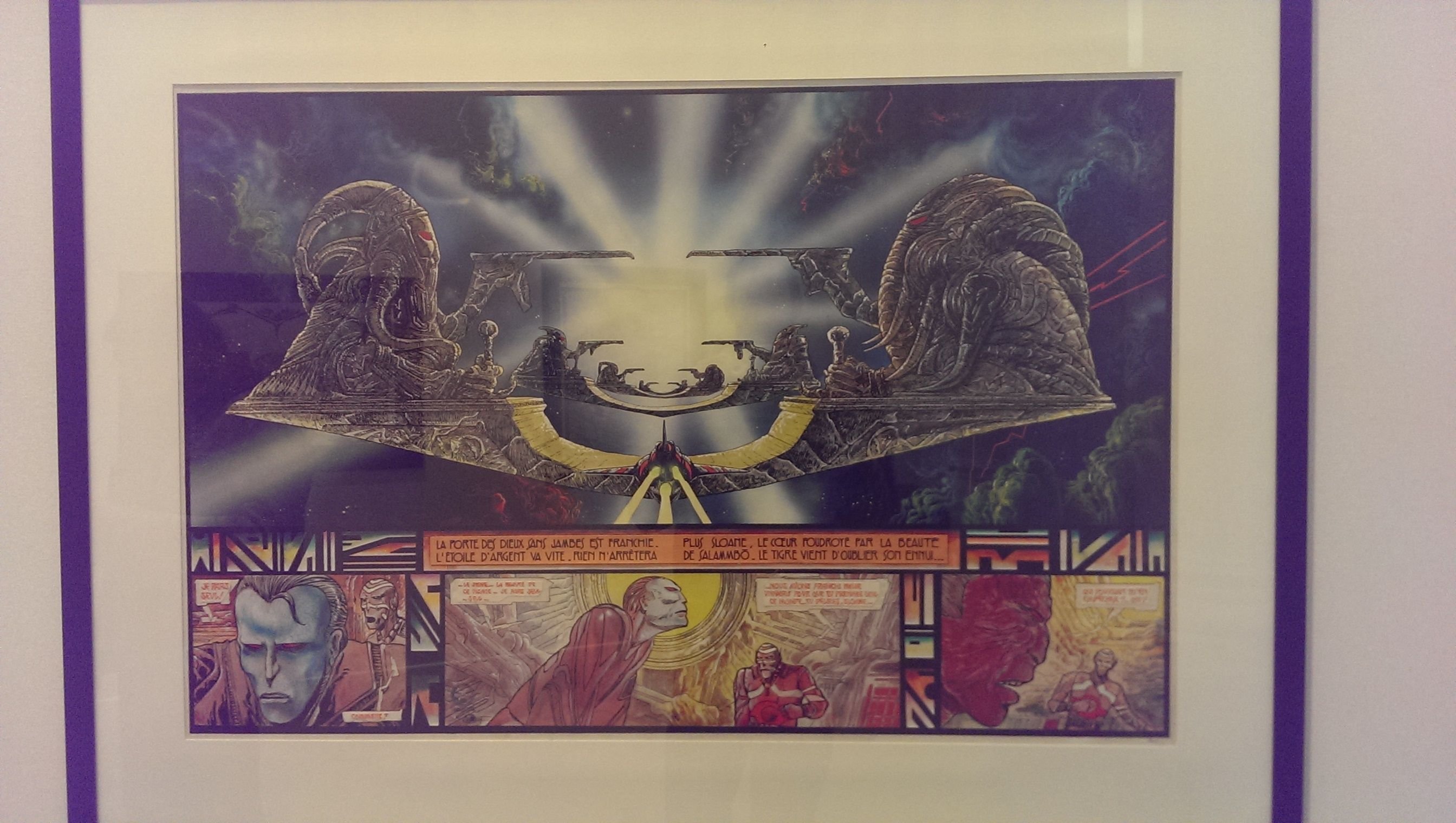 So, when the second book was printed, I went on a tour from Berlin to Brussels through various small towns in between. I posted something about that here. These were pop up shows of one to two days, a four weeks exhibition in Liège (Belgium) and a parallel 3 months show in Magdeburg (Germany). These events were great, they had quite an impact and brought substancial income.
The 54 original pages plus 4 cover artworks, framed and ready for the tour.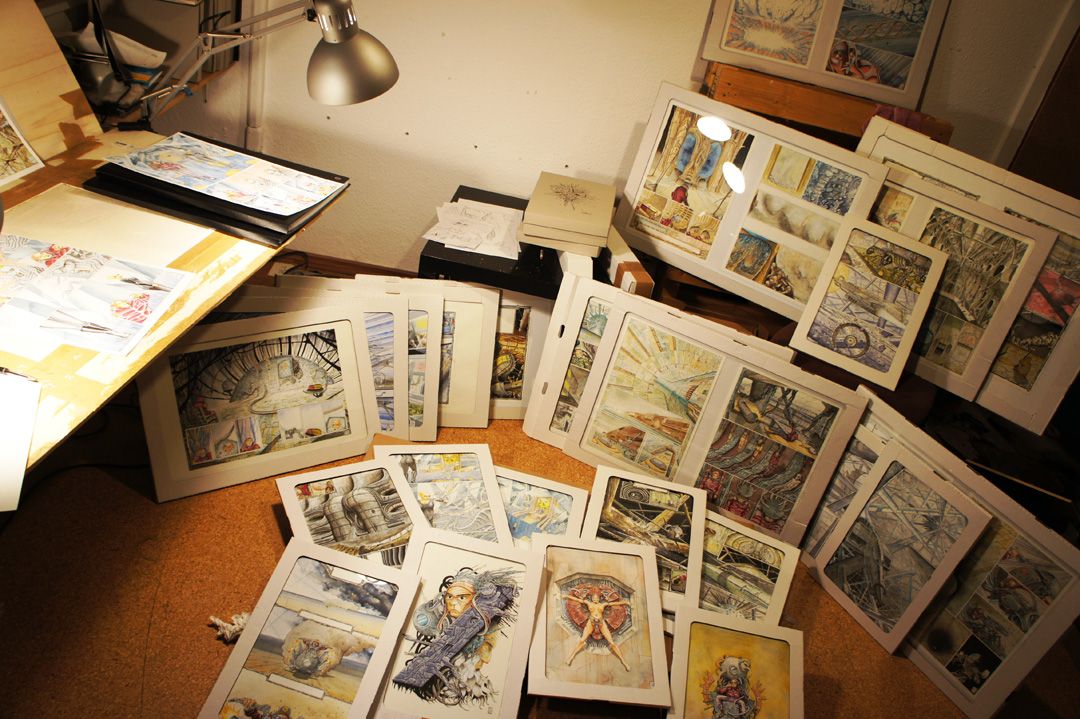 One of my exhibitions in Belgium.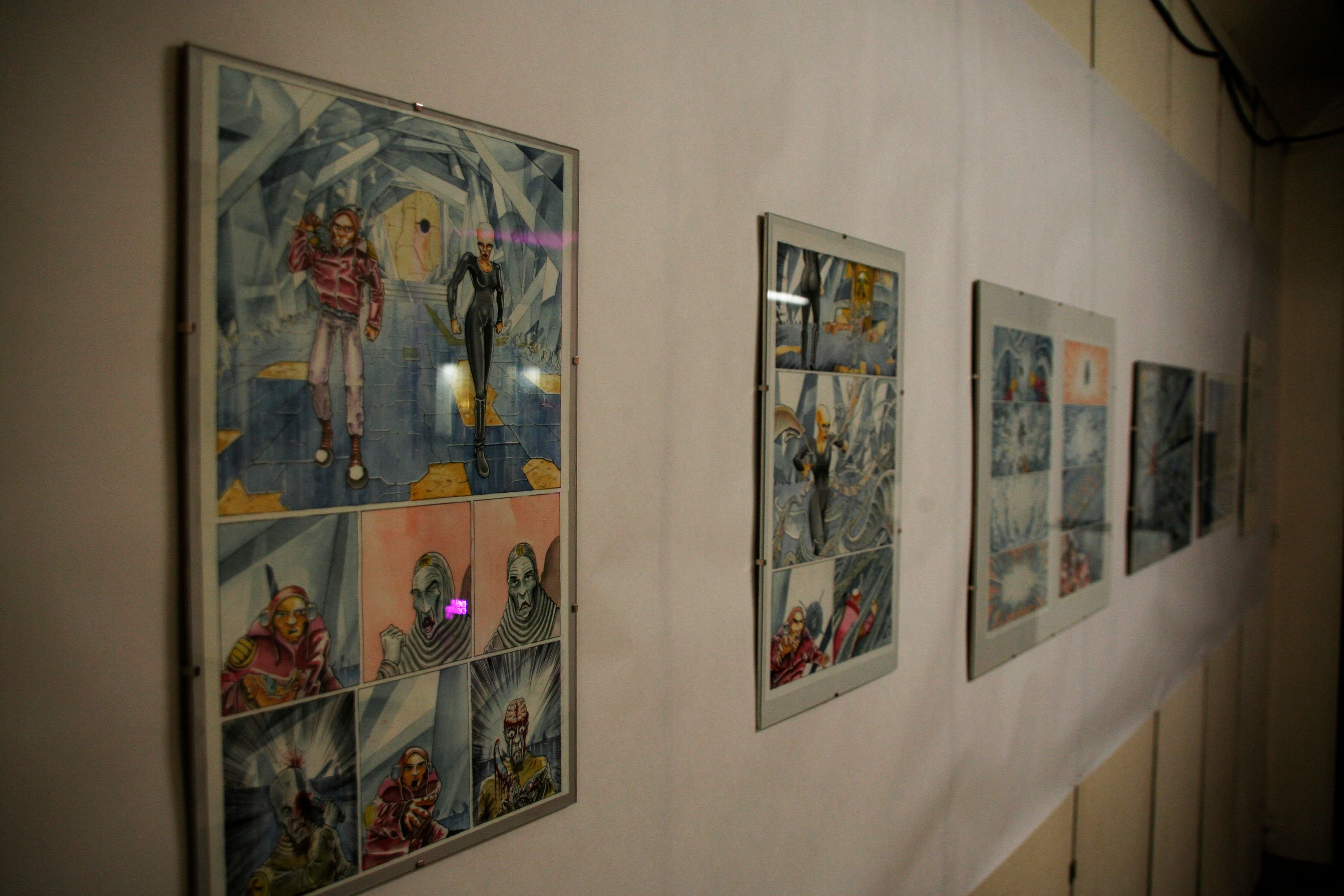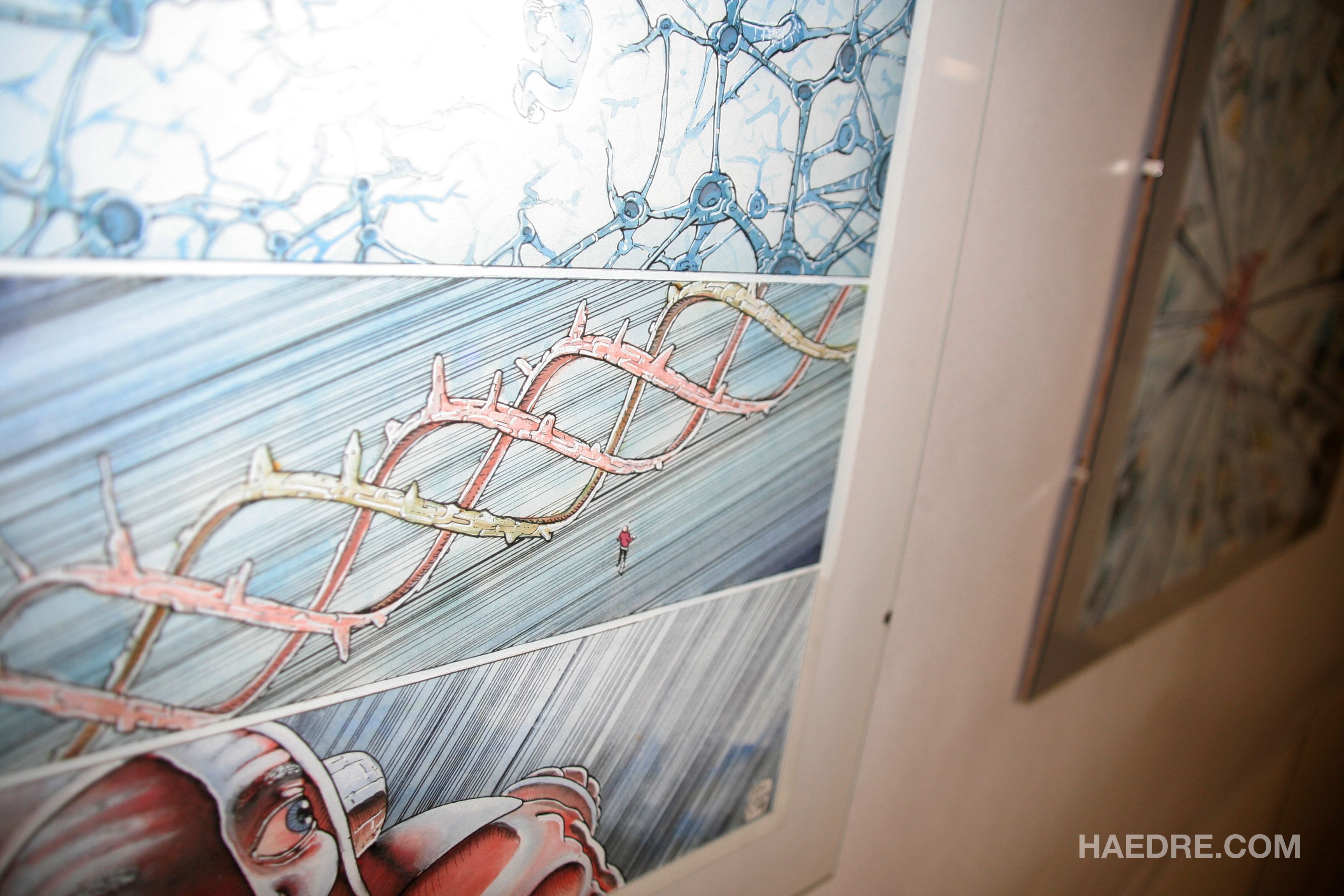 This whole process proved me I was just damn right to do what I wanted.
There are many other factors that made me able to do that and I can't remember nor mention them all. Altough I must add that I am lucky to always been surrounded by a supportive family and friends.
All you should remember is, do I really want to spend 15 hours a day on a drawing board?
That is the difference between desire and will.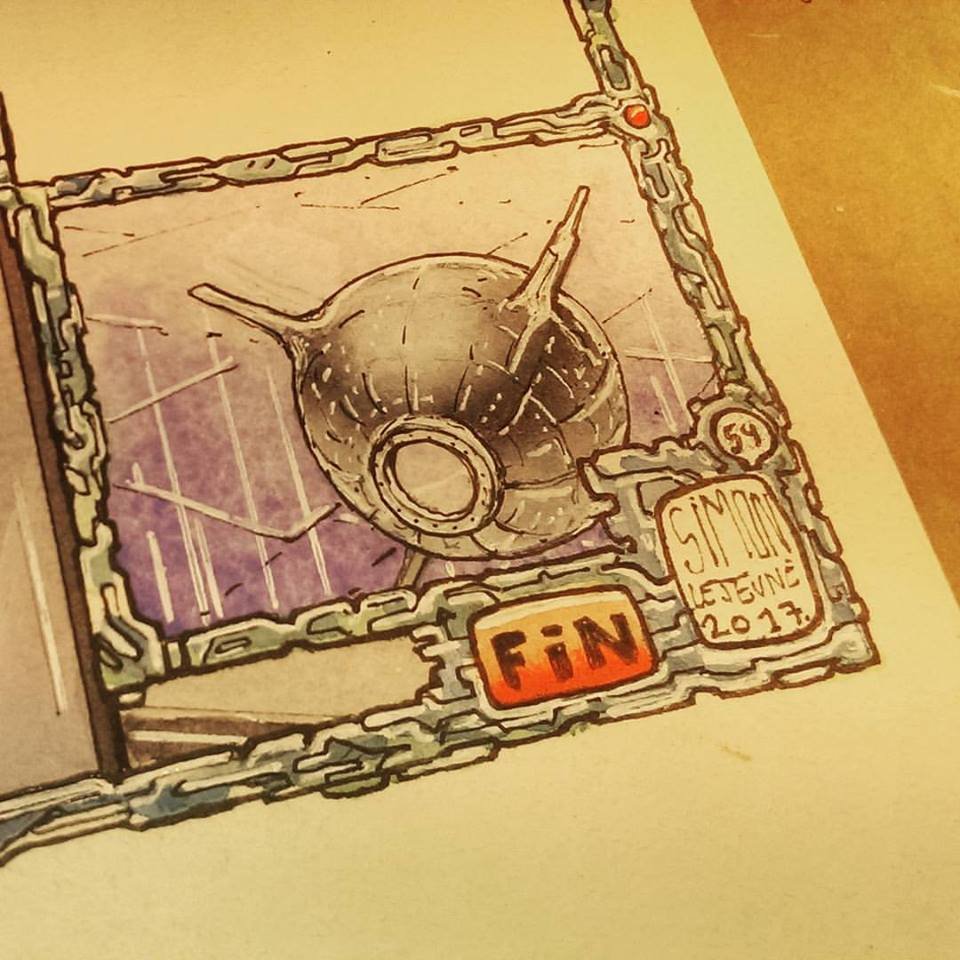 So, why are you still here? Go get your brushes and draw!
.....
*Ok, you are still here!? So leave your opinion and do not be afraid to contradict me.
Thank you for having read it all!
If you are interested in the physical book(s) that's where it is: http://www.haedre.bigcartel.com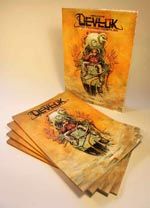 If you want more art, visit my official website http://www.haedre.com
You'll find a lot of images and news on: http://www.facebook.com/haedreart
Since you see now that I am dedicated to an unpaying job, you can also support me through http://www.patreon.com/haedre
Or directly with cryptos!
BTC: 13crkJP7G23sPeud2WnBmM9hbjze57f4o9
ETH: 0xa7B61e88d8ce1aBD543f80924F5f6D9f33E85648
Thanks again! Please consider to