Cryptotious: crypto monitor + FIFO accounting spreadsheet
If you're anything like me, then you'd rather monitor your cryptos with a spreadsheet instead of a 3rd party software. It allows for more control and, with more control, you tend to make better informed decisions. There's lots of excellent spreadsheets online but, sadly, I couldn't find anything with an accounting edge, so I built this. Feel free to use to your heart's content, but please keep in mind that it's a work in progress i.e., be smart and double-check everything until you're comfortable with the results.
Main Features:
Live prices from CoinMarketCap.com or CryptoCompare.com
FIFO accounting rules
Trade crypto to crypto, crypto to fiat & fiat to crypto
Latest market data from CoinMarketCap.com for top 500 cryptos
Feel free to reach out to me via Steemit with comments / suggestions.
View spreadsheet here (then click the 3 dots on the upper right and select download)
Portfolio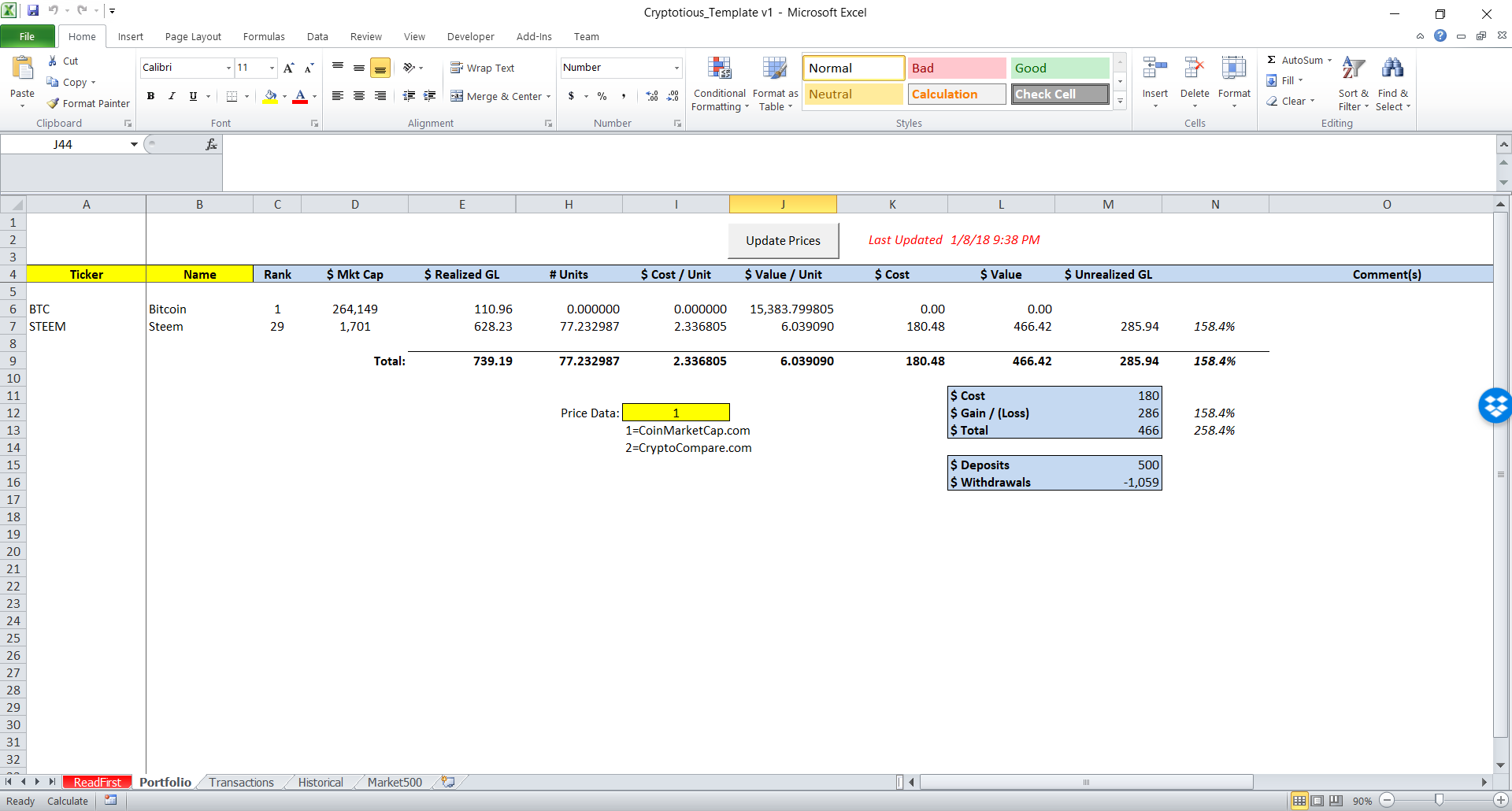 Transactions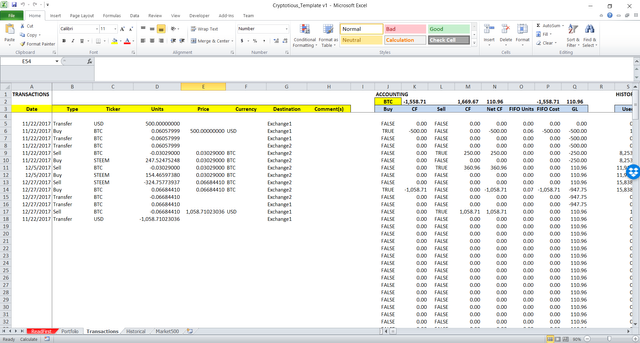 BTC: 1M3E3adez8DzDvPRJHVBakh4ZrK84EyEeA
ETH: 0x984B7aF752A30589ceE619E3c63D808b60e37FdF