Collect | Breed | Train | Fight | Trade
Enter the Wonderful and Interactive World of Blockchain Monsters

What is World of Ether?

World of Ether is a decentralized collectible dueling game that lives inside of a browser on the Ethereum Virtual Machine. The game is centered around the collection, breeding, and fighting of monsters. Each monster is stored inside of a contract and referenced by our platform.
Monsters are broken into 4 grades of rarity: common, uncommon, rare, and legendary . These monsters fall into 5 types: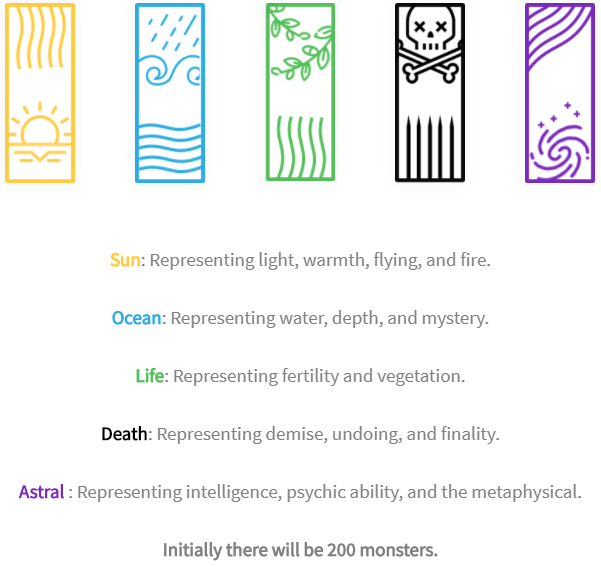 Discovery


In order to keep the game decentralized it is of utmost importance that the author of the game cannot flood the market with extra monsters, harming the marketplace. However, because the game may need more monsters in the future, there is a very minimal chance that upon breeding, a new species can come into existence. This species would then be added to the list of possible monsters.
Because of this feature, there will eventually be well over 200 monsters. Our servers will hold the artwork for these new monsters, but the battle points, type, and rarity of the new monster will be generated at random through our algorithm, so as to maintain decentralization for the platform.
What can players do with their monsters?
Monsters can be bred to create more monsters, battled to increase the player's level which unlocks the ability to breed rarer and more powerful monsters, sired (if male) for ETH, and sold on the marketplace for ETH.
Eggs increase in price by 15% upon launch of the full game in order to increase reliance on the monster marketplace. The egg presale buyers will be hatching and breeding the first monsters on the marketplace, which new players are incentivized to purchase by there being a very high egg price. Presale eggs have other advantages as well. Monsters that hatch from these eggs have no cooldown period for the first breed (subsequent breeds, however, do have a cooldown period) and presale eggs are also more likely to hatch rarer and stronger monsters.
How much can monsters be sold for?
The price of monsters is entirely set by the market and the players on it. Players set the price of the monsters they sell.
How much can monsters be sired for?
A player can sire a monster for whatever price the player likes, as long as another player is willing to pay that price.

Collecting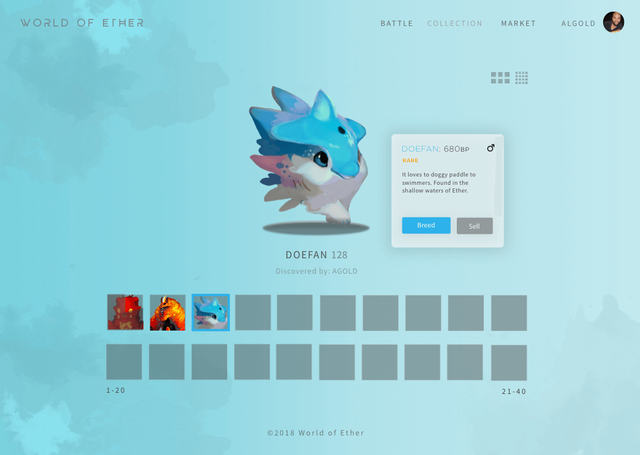 All monsters by default will be undiscovered. As users discover them they will forever be credited for the discovery.
What does it mean to discover a monster?
The player that discovers a monster has his/her username recorded next to that monster for all to see. That player is forever credited as being the monster's discoverer.
Obtaining monsters

To collect monsters, obtain eggs by breeding, purchasing from the marketplace, or the Egg Pre-Sale. Eggs take a short time to hatch.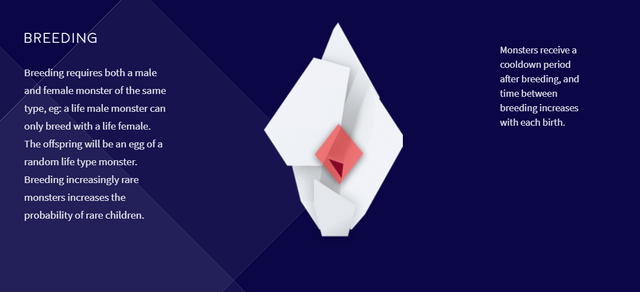 BATTLES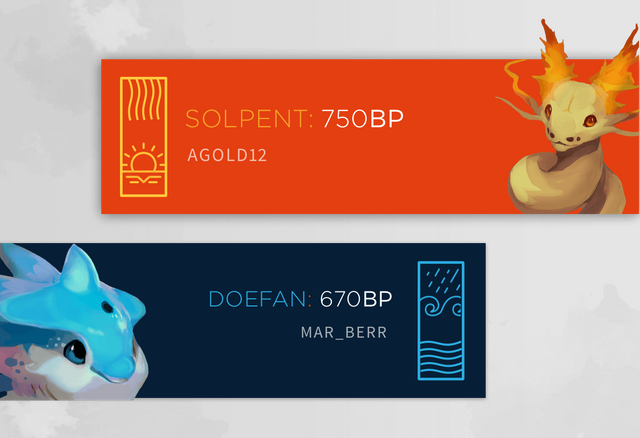 Go head-to-head with other players to gain EXP.
Increase your odds

Experience is gained from battles. Players gain levels to the max of 50. As the level increases, the player's chance of breeding rare monsters improves.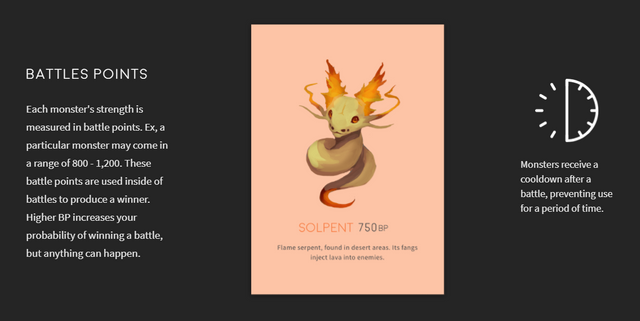 Marketplace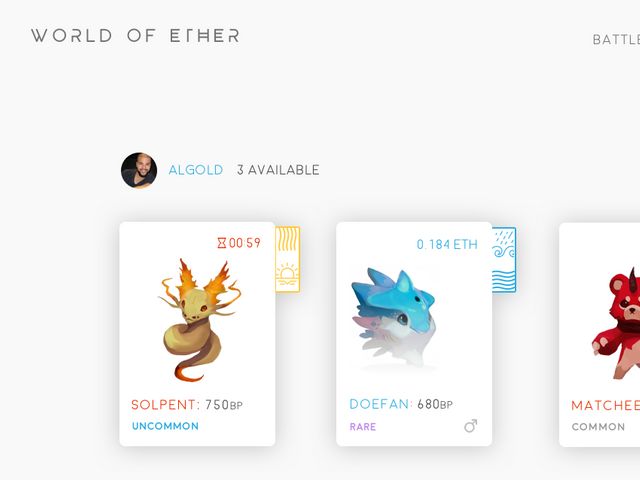 Buy and sell monsters through the WoE Marketplace
Trading Monsters


There is no direct trading in WoE. The only way to sell monsters, or to obtain other players' monsters, is to use the marketplace. Eggs will continue to be available for sale from our platform, but prices increase with every egg bought to encourage a thriving market. The marketplace will be available on launch.

What are the advantages to being decentralized across the Ethereum network?
With decentralization and Ethereum smart contracts, the game's developers cannot manipulate:
● Marketplace prices;
● Siring prices;
● Monsters that are on the marketplace or available for sire;
● Monster ownership;
● Monster discovery;
● Battle results;
● Individual player levels;
● Monster statistics; and
● Any game mechanic's code, after release of the full game.
Are any eggs reserved for promotional purposes?
5,000 eggs will be reserved on a 1 year vesting schedule for promotional purposes.
When will World of Ether be released?
World of Ether is scheduled for release in mid-to-late April of 2018.
(There are also many extra details on the World
of Ether Medium.

GETTING STARTED

You will need to install Metamask, transfer ETH to Your wallet, and then Purchase Your Eggs
There are more in depth instructions on the Main WoE Website if You should need further guidance on purchasing Your first Monster Egg :)
See Also:
Right Now might be the PERFECT time to load up on World of Ether Eggs!