Full White Paper Overview - PixelProperty.io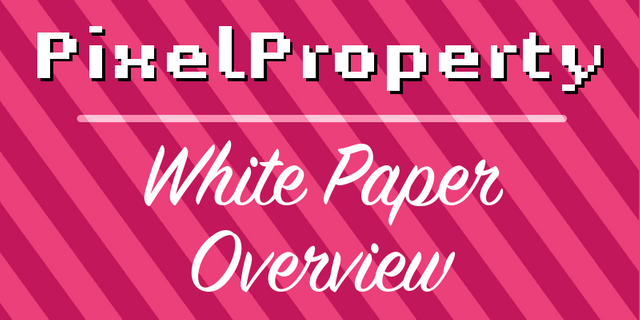 In an effort to increase transparency and user engagement, PixelProperty has been documenting white paper overviews. Each overview is a simplified write-up of a section in the white paper, attempting to present it in an easy-to-understand yet informative way.

Overview
The overview is divided into five parts, each dissecting a different section of the white paper. In order to let users easily read into sections they care most about, we attempted to break it up in such a way that sections are not dependent on other sections. That is, you should be able to read them in any order, as long as you have a basic understanding of what PixelProperty is.
If you are not familiar with PixelProperty, we suggest either either taking a look at our website, PixelProperty.io or read through our Steemit #introduceyourself post.
---
Table of Contents
---
White Paper
If you are hungry for more information, our full white paper has more information on all the above content.

Questions and comments are always welcome and encouraged. Thank you for reading!