PECUNIO Invited To NASDAQ To Speak About Our Gold-Backed Cryptocurrency (PGC)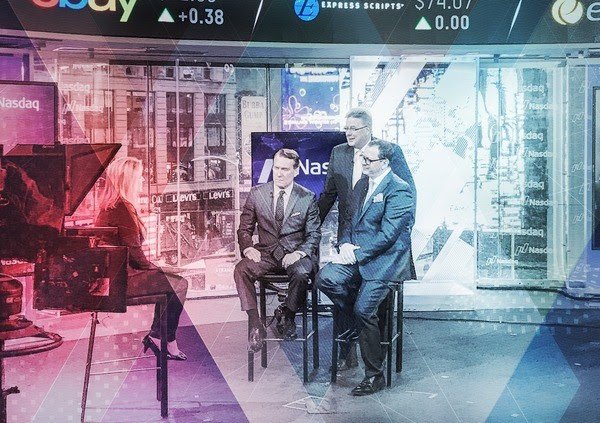 Hello Pecunio fans!
We are proud to announce that our COO Christian Thurner and Advisor Douglas C. Anderson were recently in New York at the NASDAQ stock exchange, talking about our company and vision for the future.
Our CEO Reinhard Berger sent out an email the other day about the experience which we've pasted below.
For those of you who don't know, PECUNIO is a cryptocurrency exchange platform that aims to "tokenize" traditional businesses as well as bring some innovative coins to the market. Chief among these coins is our gold-backed token, PCG. We will be announcing some big news regarding this token in the coming days, so keep it tuned here!
Also, just a reminder that our ICO begins in just a few weeks. This is following a successful pre-ICO where we raised over $4.5M.
For more information on our company and main sale, please head over to our website.
Dear PECUNIO member,

News of the Day: We had the pleasure to be invited here at NASDAQ (the New York stock exchange) to give insights on our PECUNIO GOLD COIN! TV Anchor Jane King interviewed us about why our stable coin will have a significant impact on the financial market.

Our schedule is quite tight here in New York as we are experiencing massive interest for our gold backed token.

COO Christian Thurner and CEO of Wall Street Capital Partners Mr. Douglas C. Anderson had to leave New York a little earlier and are already on their way to Seattle to meet with strategic partners and financial leaders.

This proves that PECUNIO is on the right track to form the financial market of the future once more.

The interview with Jane King will be live on TV on CNBC Saturday morning (NY time).

With my best regards from New York

Di Mag. Reinhard Berger MBA
CEO of PECUNIO