Investing in crypto is not something you should take lightly, it's a dangerous and volatile market.
So if you choose to get involved, here are some easy steps to get started!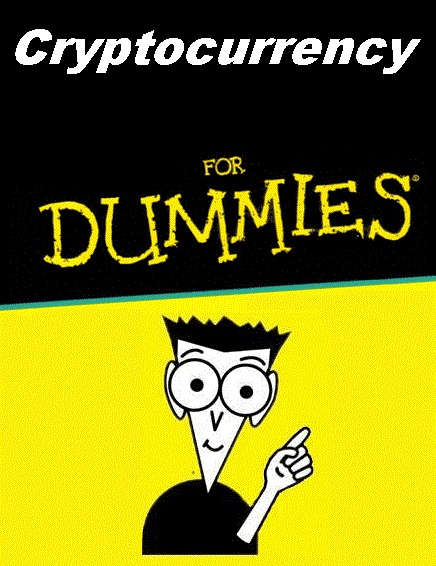 Step 1: send fiat to an exchange
Sounds easy but not everybody has a creditcard so you'll need an exchange where you can send money with your bankaccount and creditcard.
Keep in mind that transferring money with your bankaccount will take 1 to 3 business days as it is still a normal transfer. With your creditcard this will be almost always instant.
These are my two options:
Bitstamp is the one I use because It's one of the few with adequate positive reviews and very few negative ones. I'm using it for 4 months now and didn't have any issues so far.
you'll need to register your account and proof where you live by sending them a picture from a letter with your address and a company. (This has to be an utility company or government)
In my case it took about 1 day but it can take longer due to an overflow of registrations.
Coinbase can't be ignored and it's one of the biggest exchanges out there and preferred by many. It's not one of my favorites but it will suffice for some. A nice extra with Coinbase is that they have a referral program, if someone uses your link you get 10 USD. It's not a lot but still nice to get.
Step 2: make accounts on multiple exchanges
If you want to trade and invest in a variety of coins you'll need a few exchanges because not all of them have the same coins. Some coins you'll only find on one exchange so I'll give you a couple that you'll need, excluding coinbase or bitstamp
Binance
This is my favorite and the one I use the most.
This is one of the biggest exchanges and surly a musthave, they have a lot of coins and once in a while add new ones.
They have a fee of 0.1% which is standard but you can cut this in half by paying your fees with the Binance coin (BNB). I would recommend this because in time it saves you quite a bit of money. If you like to buy whole numbers of coins the fee will be taken of your BNB and not the coin itself. Another plus is that Binance also has a referral program so if you try you can have a bit extra in your wallet.

Kucoin
This exchange is almost the same as binance but without the option to pay fees with their coin. What kucoin has is also quite interesting, they have kucoin shares (KCS) . If you hold KCS in your account you'll get a dividend payed out.
But the biggest reason why I like kucoin is because of the variety of coins.
The really have a lot of choice and they keep adding them. The real reason why I like this is because they have them before the other big exchanges and once those coins get added on binance or bittrex they rise in value.

Bittrex
This is also one of the big ones and they have a few coins that the rest don't have like steem.
If I can't find a coin in the two above I use bittrex.
With these three exchanges, you'll have a wide range of coins and tokens. So for a beginner that is more than enough. The next ones are also of use but you'll rarely need them. Besides a handful of coins you can't find on the rest.
Okex
I only use this to buy internet node token (INT), this is one of the very few exchanges you can buy it on.

Cryptopia
The only reason I got here was to buy some little coins I couldn't get anywhere else.
Step 3: buy Ethereum (ETH) or Litecoin (LTC) to transfer
This is an easy step and won't take long. You'll need to buy one of these coins to transfer your money to one of the exchanges above. I use these ones because they are relatively fast and cheap.
This will take approximately 10 minutes.
So you'll need to buy them on coinbase or bitstamp, the one you prefer off course and then send them to the exchange you want.
After you bought them you need to withdraw these coins and fill in the deposit address of ETH or LTC.
WARNING!!!! Always make sure you put in the right address, always doublecheck!
This warning is no joke because once you've send your money to the wrong address it's gone forever. So make sure it's right.
Step 4: buy the coin(s) you want
This is the last step and the most difficult one, you'll need to find a coin you want to invest in.
this is not something you should rush, always search as much as you can about it.
Don't just buy a coin because your favorite youtuber said so, research the coin yourself and when you're certain you should invest.
Some tips


On Coinmarketcap you can find all the coins and their prices
You can look up the coin you want and on the tab "markets" you can see on which exchange you can buy them.
on the tab social, you can find their twitter and reddit page
WARNING!!! Always put on your 2FA authenticator!!
This is for security reasons and use google authenticator instead of your number, this is much safer.
Don't forget to WRITE your key down and hide it somewhere safe, this is in case you lost your phone or broke it. With the key, you can just download the app again and restore it.
The people you can follow for some great info and not professional advice.
These guys are my favorite youtubers and they're also on Steemit so definitely a must follow
This was all, just 4 easy steps and tips to get started.
I hope this was helpful and you learned something, if you have a question ask away.
Thanks for reading!!!
 
My previous posts
How I found purpose in life
Investing not gambling
I need to know what you guys think about arcblock is it legit or a scam
It makes you doubt the adolescence of our cryptoworld and its new investors!!!