Genesis-mining is one of the major player in BTC cloud mining industry. Long-term contracts, relatively lower(cheaper) maintenance fee, low contract prices are its important different point from its competitors(Hashflare etc).
But, after increasing of BTC difficulty rate and decreasing of prices, maintenance fee can't compensated by daily pay outs.
Couple of weeks ago, Hashflare terminated all contracts.
Nowadays, Genesis mining is in same situation. They sent an e-mail to its customers to update their contracts to premium level. You can see details: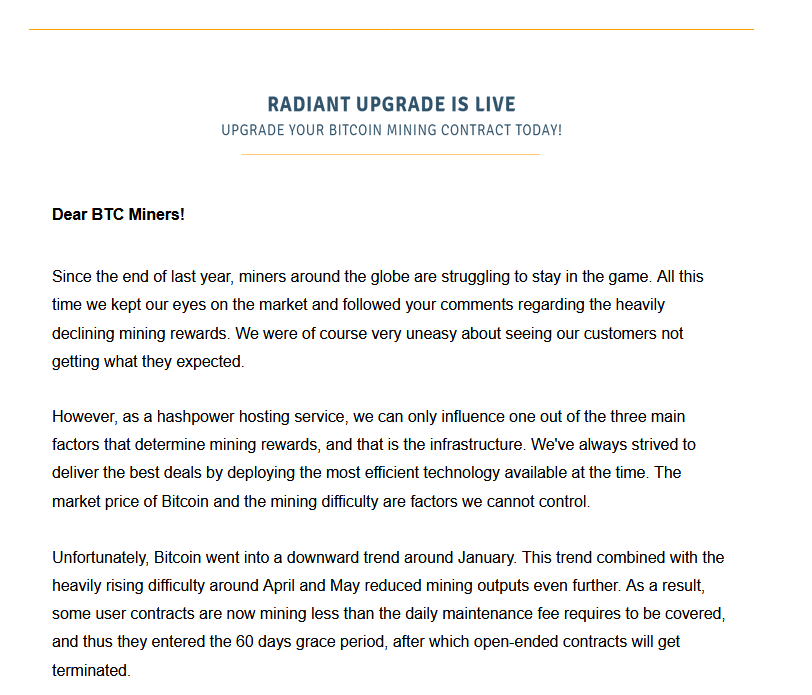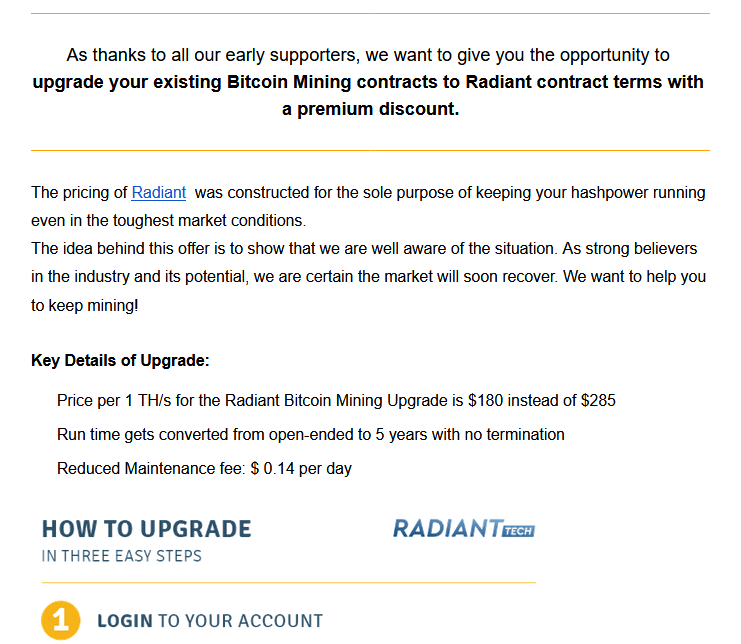 If you plan to invest in cloud mining, you should be really careful and calculate all possibilities(generally, worst scenarios).
Have nice earnings.