In case you missed the previous update, please find them in the below links:
How to create YOYOW ID via web wallet ---Thanks to peterchen
How to convert your YOYOW ERC20 token to main net token
to note that account yoyow.out is not used anymore, account yoyow.gateway is used instead.
Latest update--- Dual directional gateway between YOYOW main net and BTS DEX
---Thanks to Alex
1.the dual directional gateway between YOYOW main net and BTS dex has been released (only need 10 sec)
Withdraw YOYOW BTS dex tokens to main net:
Send YOYOW asset from BTS dex to yoyow.gateway (ID#402807) with memo "yoyow#main net account" (double quotation mark is not required). And then it will convert YOYO tokens to main net automatically. Strongly recommend to trail with small amount transaction.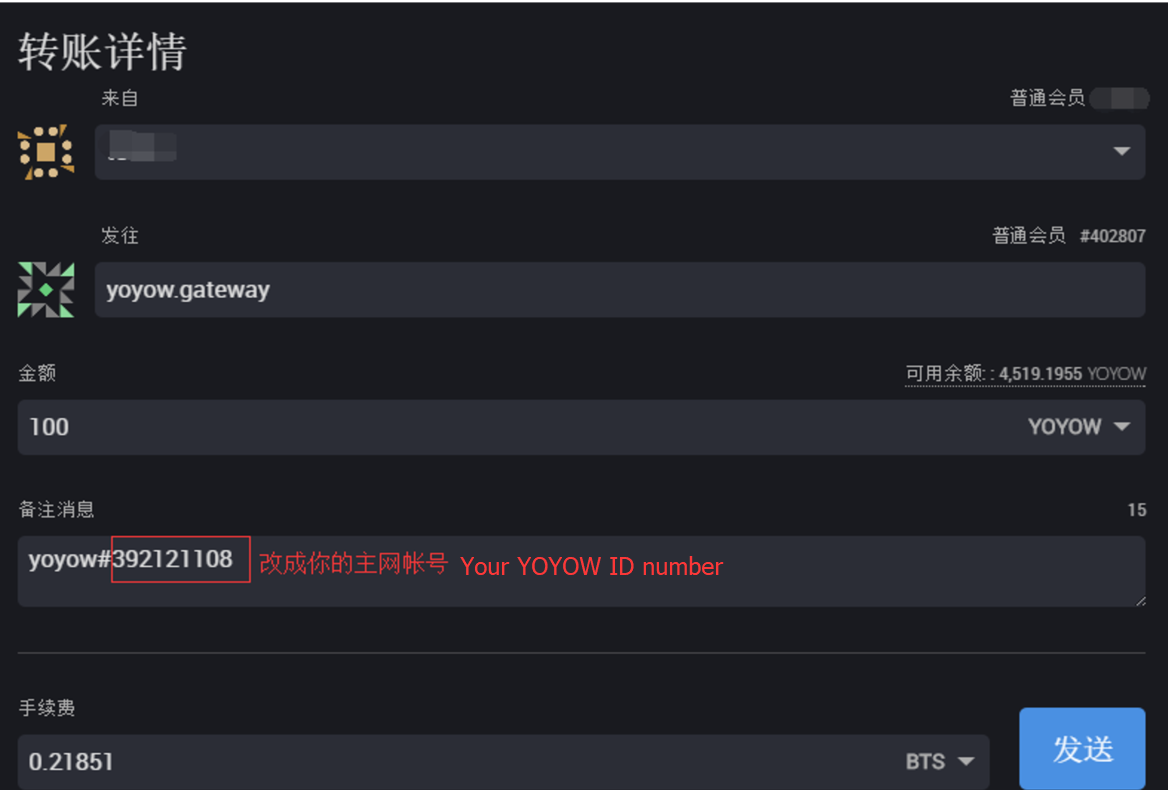 Deposit YOYOW from main net to BTS dex:
Send YOYO main net tokens to 43752382 with memo "bts#BTS dex account" (double quotation marks is not required).
Tracsaction fee is one YOYO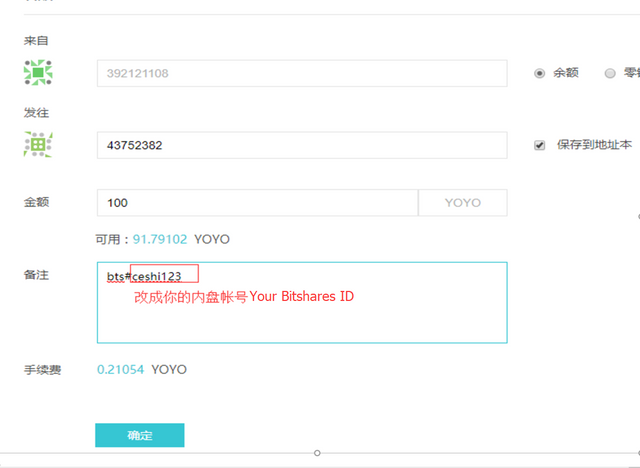 2.If your YOYO tokens are in imtoken and you want to sell them in BTS DEX, you need convert it to main net (Scripting automation has been realized) first, and then transfer them to BTS DEX.
Send your YOYOW tokens to this address:
0xea52357c951F0b2c17B9a6AB555e5503d848013a
Attentions to the amount of YOYOW tokens please follow the format as below strictly.
The integer is the amount of YOYOW, the first three decimal are 0, and the next is your YOYOW main net ID
Take the above YOYOW ID as an example:
If you want to send 10000 YOYOW to #476967954 (main net ID), then you need transact 10000.000476967954 YOYOW to ETH address 0xea52357c951F0b2c17B9a6AB555e5503d848013a.
Memo is not required
3.If your tokens are in Binance
First, you need withdraw tokens to your ERC20 address.
Second, following the way that withdraw ERC20 tokens to YOYOW main net (the same as method 2)
About Exchanges:
After yoyow was delisted by Binance due to the recent ICO regulation policy in China, YOYOW is only being traded in Bitshares DEX now, however, YOYOW team are actively contacting oversea exchanges to get our tokens listed, and have got positive feedbacks from a few of them. If you can help us get listed on good exchange, we will be very grateful and reward you.
YOYOW全自动冲提,主网到BTS DEX的,ETH 到主网的,都实现了。想卖的想买的都可以随意了。 感谢大家!