The way of the intelligent investor, coming BTC forks, altcoins and Diamond coins (DMD)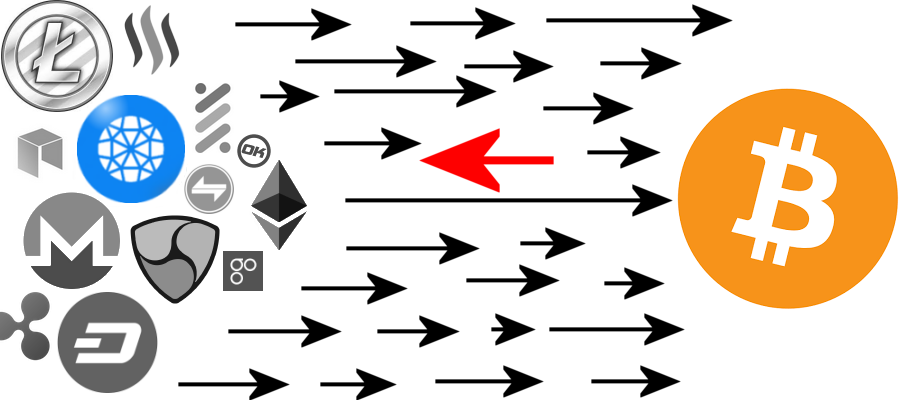 The altcoins are bleeding right now...
The reason being that the cryptocrowd are selling positions large and small in all altcoins to move bitcoin (BTC) in preparation for the two planned BTC hard forks on the 25th of October and 18th of November 2017. Why? Having BTC in your Bitcoin Core wallet before these two dates will guarantee you "free" coins in the other blockchains that will spring out of BTC.
This seemed like an intelligent thing to do for me, so I started my own migration from altcoins to BTC, not selling my beloved Diamond coins (DMD) of course.
But is moving with the crowd a smart thing?
Everyone has heard the phrase buy low, sell high. This can almost exclusively happen when an individual investor actually moves AGAINST the crowd of investors, meaning selling when everyone else is buying and buying when everyone else is selling. It's not always a simple task to decide when to move against the crowd.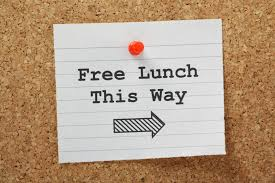 Is there such a thing as free lunches?
But everyone loves free lunches! But are free lunches really free? You will have to invest time and effort to go to where the free lunch was being served. And perhaps that lunch actually was not nutritionally satisfactory as you expected, not large enough portion or simply not tasting as good you wanted it to. Same thing goes for these hard forks; where people will get equivalent amounts of three different cryptocurrencies by virtue of just holding one of them before the fork happens.
The process of getting to a place where the free lunch actually gets served, meaning selling off altcoins and among them DMD coins, to get hold of BTC, people will actually be giving up on huge amounts of value in altcoins, thereby depressing altcoin prices and artificially increasing the value of BTC. Real people moving real money from something they believe in, for a quick buck.
Not fully realizing the implications of moving to BTC, I asked a savvy DMD developer for advice:
"What do you think of people like me, that sell their altcoins now to move into bitcoins in preparation for the coming 2 forks?"
His answer was:
"It's a complex trading stunt with high risc involved. Altcoins sold this way can't be bought back as cheaply as the time when the coin was sold (Helmut) "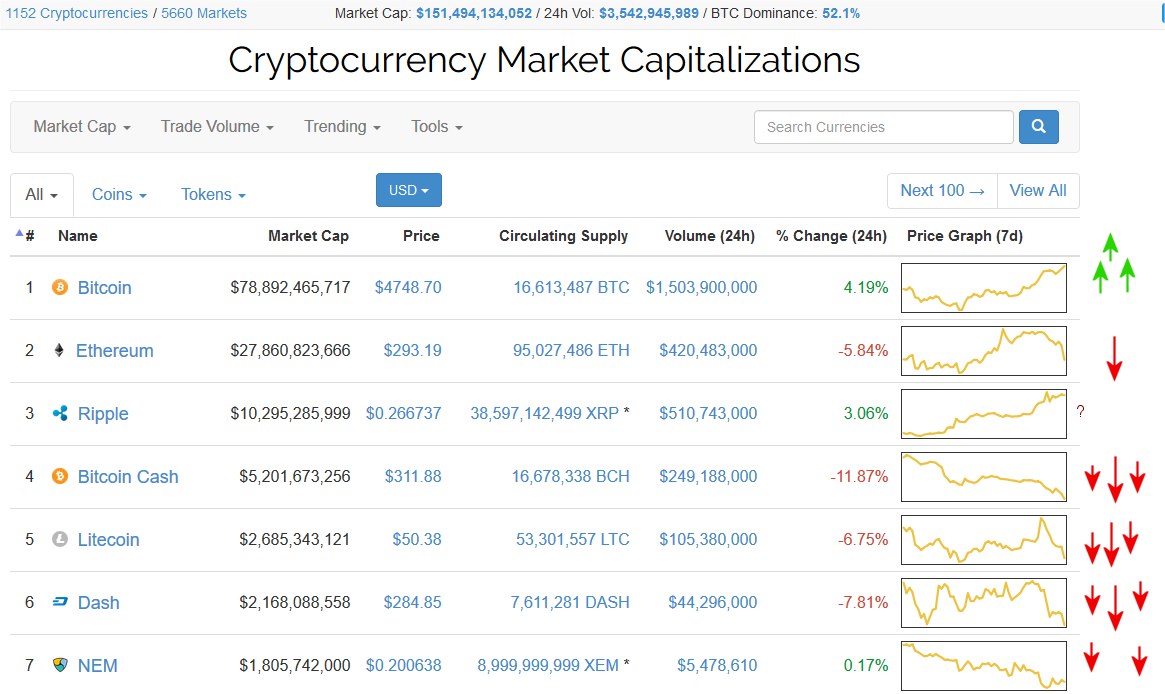 What happens after the forks?
People sell their holdings off, and try to run back to their altcoin shares that they previously were positioned in. But when they return, there is a large risk that the opportunities left before the fork will not be existing after everyone moves back into altcoins!
The way of the intelligent investor
The intelligent investor would now move countrary to market belief, especially as this hype is now unfolding, perhaps even moving in and buying the dips of one or more of the myriads of altcoins now tanking. Look for instance at my community and the price of DMD coins; DMD is a small coin with only 4.38M total supply, 2.5M coins mined, half of those 2.5M coins are held in masternodes, reducing liqidity, no pre-mine, no scams, POS, harboring an active and friendly community lead by knowledgeable and responsive developers. The price of this precious coin has dropped from 250000 to right under 200000 satoshi in just 1 week. Not because there is something wrong with DMD coins or any altcoins for that matter, but merely because people think there is a free lunch to be had with BTC now. In doing so, people are not truly realising the risks involved.
That risk being that if you move out of a coin now, the price might be MUCH higher when you try to come back to your beloved coin(s). It's sad to watch...
This is one of those times to move against the crowd. Are you a free lunch kind of investor or not?
Needless to say, I'm heavily invested in DMD coins so please do your research before drawing your own conclusion.
DrDMD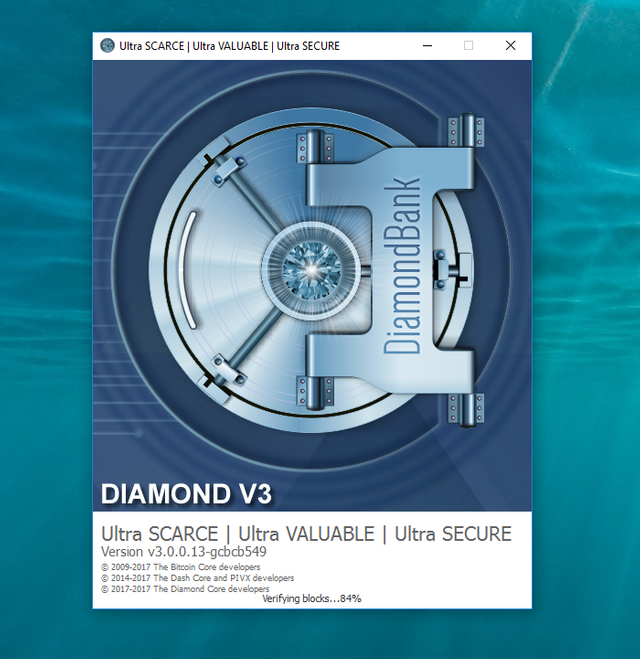 If you're interested, DMD slack channel and ask for an invite and you will receive an invitation shortly.