Crypto Enthusiasts Resources, Ep. 4: Coinbuzz.Stream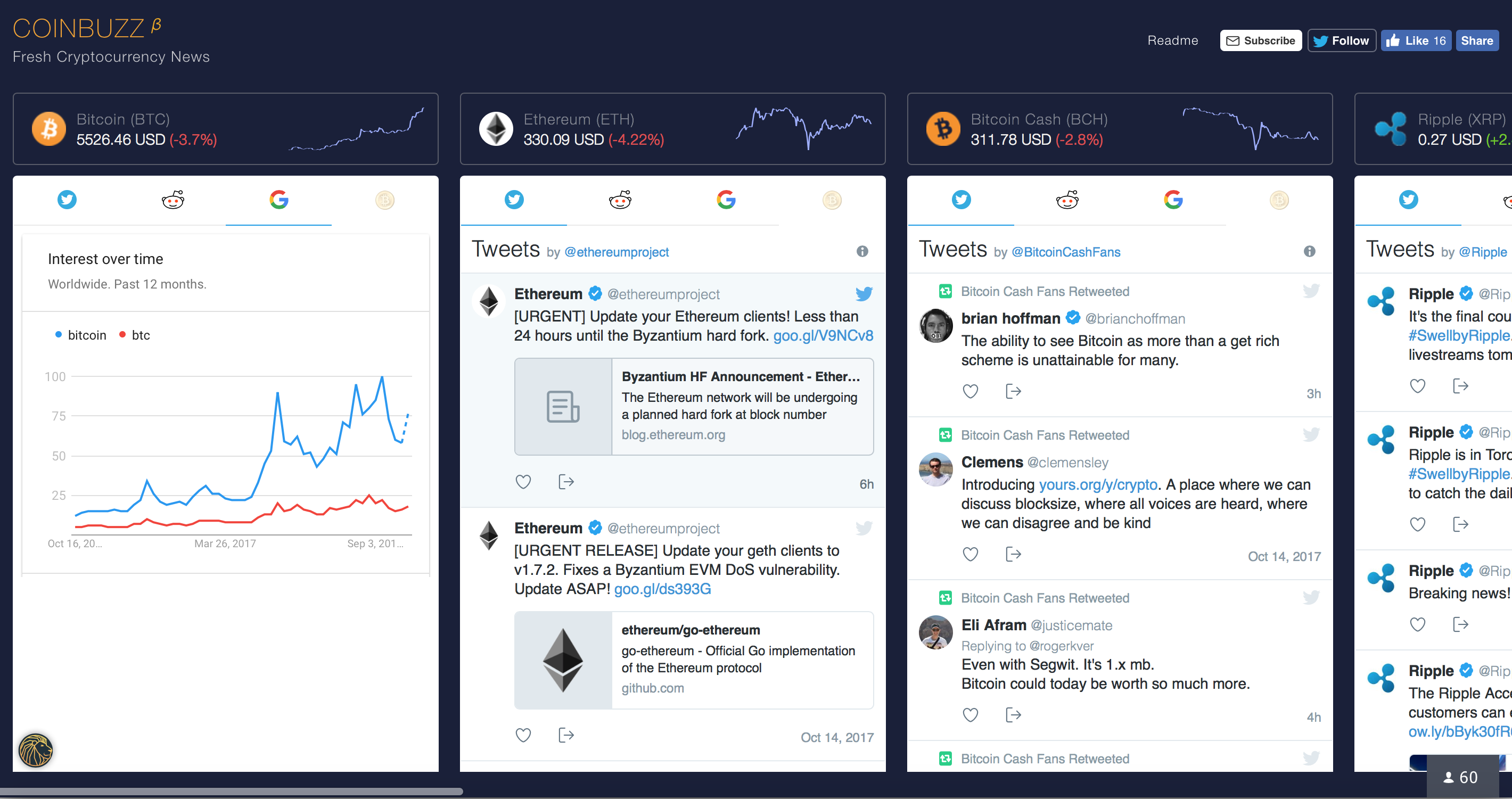 ---
This is the fourth day of my 30 days challenge dedicated to crypto resources. Each day I will post a relevant resource (used by me, or recommended) and at the end of each post you'll see a list of all the previous articles.
Today I thought to present you an interesting project, still in beta. It's a news aggregator, and you can find it at coinbuzz.stream. The services crawls Twitter, reddit and Google (apparently, only the trends chart) and displays the information in a trello like layout.
While I don't think this is suitable for a day to day usage (or maybe yes, for some people, this may work) I think it's very useful to quickly spot trends. Having a significant part of the information in one place gives a bit of an edge. Whenever I see a big surge or drop in crypto, my go-to source is Twitter, but I think I'll give coinbuzz a try, it might cover cases that Twitter doesn't.
At this moment, coinbuzz tracks only about 11 coins, so for the alts there is still room for somebody to build a similar service. Hint, hint...
---
Previous Resources
---
I'm a serial entrepreneur, blogger and ultrarunner. You can find me mainly on my blog at Dragos Roua where I write about productivity, business, relationships and running. Here on Steemit you may stay updated by following me @dragosroua.


---
You can also vote for me as witness here:
https://steemit.com/~witnesses
---
If you're new to Steemit, you may find these articles relevant (that's also part of my witness activity to support new members of the platform):