Since many of my followers are interested in cryptocurrencies, I decided to create a 30 days challenge related to crypto resources. For the next 30 days I will post - each day - a resource (a website, a Telegram channel, a Slack room, etc) with a little bit of its usefulness and how you should consume it.
Altcoins Racing
Let's start with an interesting price tracker, dedicated to the minnows of the token ring: altcoins. You can find it at altcoins.racing and you get an interesting picture of the winners and losers of the last hour, day, or week.
---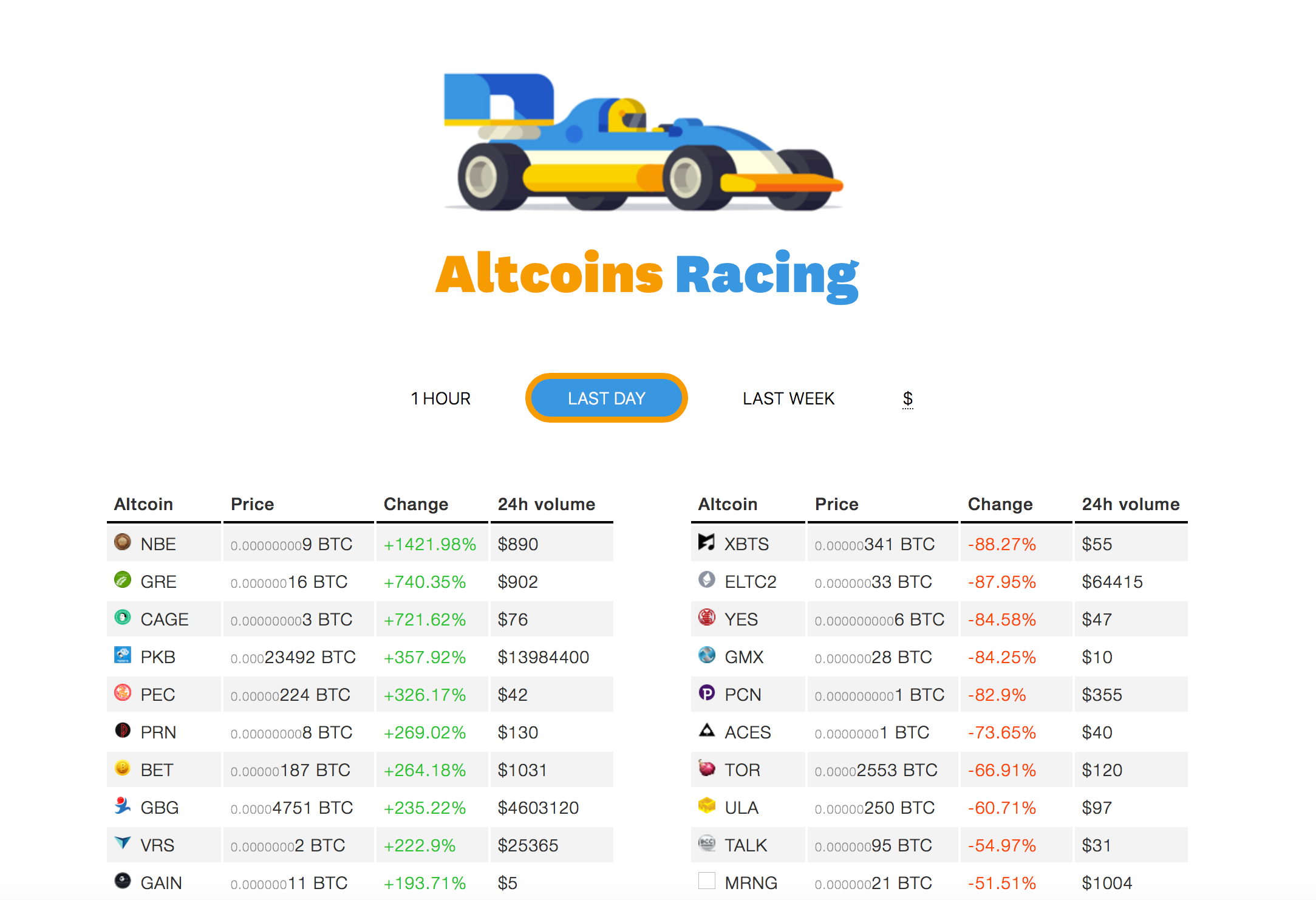 ---
You can see the gains and losses in BTC or USD (the $ switch is a bit hard to find in the beginning, but you'll get used to it). If you are into altcoins, or if you play the investment game with only a few bucks, and put it mainly in altcoins, then you should really watch this site.
Many of the losers are just jokes, with volumes of a few hundreds dollars, but all the altcoins are there and with the volatility these days, this price tracker gives some focus.
The project is part of a bigger family of websites, coinpride.com. Will present more of their projects in future posts.
---
I'm a serial entrepreneur, blogger and ultrarunner. You can find me mainly on my blog at Dragos Roua where I write about productivity, business, relationships and running. Here on Steemit you may stay updated by following me @dragosroua.


---
You can also vote for me as witness here:
https://steemit.com/~witnesses
---
If you're new to Steemit, you may find these articles relevant (that's also part of my witness activity to support new members of the platform):