How 3 days old Cardano (ADA) made its position among Top 20 crypto coins on CoinMarketCap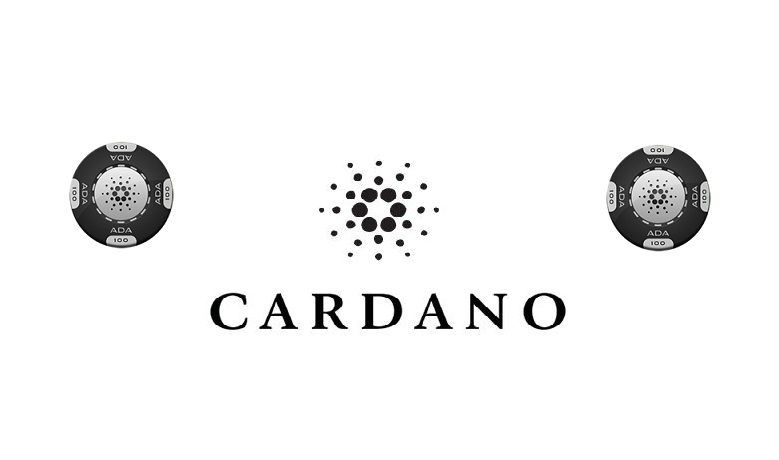 CARDANO was launched few days ago and its trading was started on Bittrex on October 2nd, 2017. What attracted me towards this coin was that it appeared on Top 100 list of CoinMarketCap out of blue and started on 17th rank, currently its on 16th.
I decided to dig further about this coin and find out how the ranking system works on CoinMarketCap.
Cardano aka ADA is founded by Hoskinson which was part of early development phase of Ethereum. This coin is developed using Haskell programming language, featuring more secure blockchain. So far it is being said, that it has Ethereum like functionalities, Its current price right now is $0.021146. Its price fluctuation can be more accurately analyzed at least after one week. So far it looks like this.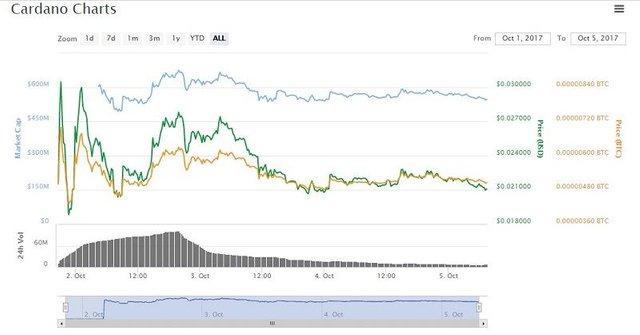 The factor which plays important role for ranking in CoinMarketCap is Market Capitalization which is currently $548,798,302 for Cardano.
Market Capitalization is determined using following formula.
Market Cap = Price x Circulating Supply
So far this coin looks interesting to trade, i you want to know more about this coin then you can visit following link
Cardano Hub