Every now and then, I read a headline and say, "You don't say?" I found myself saying that this week, but that was before I read any headlines. WTF, over? Just get to the point already.
Okay, that's me talking to myself. Patience, old boy.
This week's #crypto digest is full of good news, bad news, and news of lying executives (because that's never happened before). On top of that, there's a hot potato on top of that, and it looks like Ethereum. Made you look!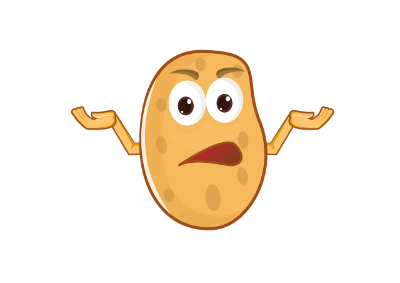 Image from Pixabay.

Now that I'm done horsing around, let's get to the #news. This is when I showcase the top crypto news and analysis of the week.
Crypto News
#Bloomberg says technical indicators show the Bitcoin selloff could be nearing its end. Which is cool with me because the end zone is looking dark on this side of the football field. While the selloff may be cooling, on Wednesday, Bitcoin saw a little surge and carried the market with it.
Meanwhile, the whole world is watching the #ETF front to see if the #SEC will ever approve an application for a Bitcoin exchange-traded fund. This week they reject 9 applications in one day.
Globally, #Bitmain is losing its grip on reality, which is to say their crypto mining monopoly is slipping away. Like a mud puddle under a four-wheel drive.
And Coinbase filed a patent for freeze logic cryptocurrency wallet security. In case you're wondering, no, it's nothing like a Popsicle.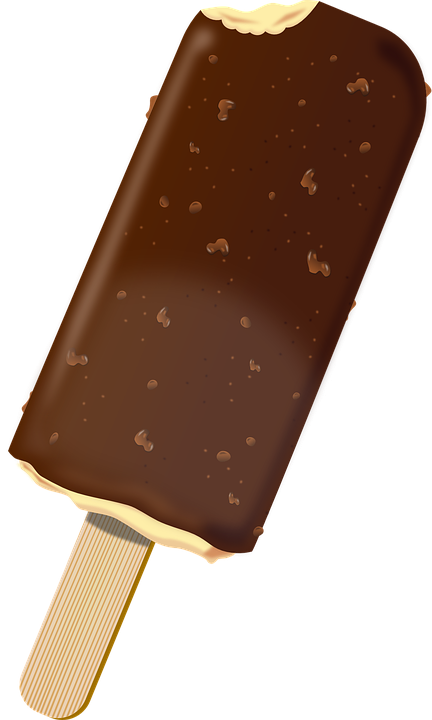 Image from Pixabay.
#Binance
employees are a strange lot. Instead of wanting to be paid in Popsicles and lollipops, they'd rather be paid in
#BNB
tokens.
90% of them
, in fact.
Speaking of #tokens, #Robinhood is planning to issue some on the Stellar blockchain. Now, isn't that stellar? Spectacular. Fantabulous.
Vitalik Buterin, the babysitter of the Ethereum blockchain, has proposed a fixed-fee transaction model. Wait a minute! Who's babysitting whom?
Coinbase's chief competitor Binance has opened applications for the ninth round of the community coin of the month, and changed the voting rules. Tell me you didn't see that one coming!
And if you did see that coming, how about this? #Tezos got a #Coinone listing. So maybe he'll get a date. But what inquiring minds really want to know is, is #EOS worth all the hype? I sure hope so, I'm getting tired of hearing about it.
Crypto Analysis
Topping the list of some of the best reads of the week are two analysis pieces that will have you searching high and low for your own personal Popsicle salad. Here they are:
Coinbase trading dropped 83% since January. But the flipside of that is, foreign exchanges are making big gains.
And Ethereum is likely to see a relief rally more than lower lows. In other words, no sheep; just lots of confetti.
Celebrities love Ripple. Banks hate it. Everyone else is caught in the middle. Which makes you wonder, is it worth the hype? That's a much more important question than the one surrounding EOS, in my opinion. One reason for asking this question is because #XRP reversed itself from key support. I guess he didn't like paying for all those children from past ex-lovers.
So the #Litecoin-USD trading pair is in for more losses. Say the bosses. And #Forbes says Bitcoin isn't likely to cross $10,000 again this year. Not that it needs to, a gain is a gain whether it's this year or next. But one analyst wants to know, did the cryptocurrency crash at the beginning of this year drag the global markets down with it?
#CoinTelegraph explains crypto price indexes. Now if they could just explain crypto prices.
Ever wonder how many people own #cryptocurrencies? By country? Statista has the answer, in a nifty little chart nonetheless. Some of those investors have had to learn some hard lessons, and some of them are asking if Ethereum is some mysterious hot potato. Probably because they just keep passing it around to each other in hopes it doesn't hit the ground.
And #Deloitte surveyed a bunch of executives hoping to get to the truth, because where else would you find it? It turns out, 70% of them claim to be blockchain experts. And all of them walked on the moon before Neil Armstrong.
You can stay current on all the latest blockchain news by subscribing to Blockchain Times where I serve as humble #editor. No, I don't accept gifts for mentioning these companies, coins, or peeps.


Review Me, Please
While you're here, check out the backside 5 (my five latest posts):


Join us @steemitbloggers
Animation By @zord189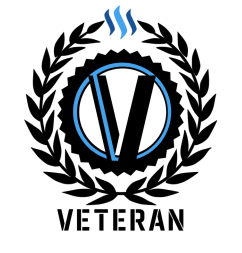 created and used by veterans
with permission from @guiltyparties