Will Cryptaldash platform beat all current cryptocurrency exchanges?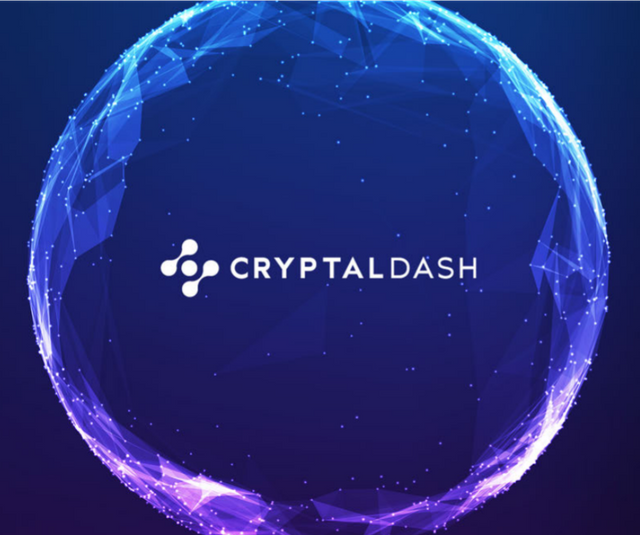 Yes, definitely cryptaldash will beat all exchanges because, Cryptaldash is just not an exchange they are creating crypto universe A place where all cryptocurrency market will hang on, pretty amazing huh..!
---
So, steemian Lets understand; how i get to know about cryptaldash? what is Cryptaldash? and why cryptaldash will lead all current crypto exchanges?
---
Well Before some days I was going through the listing competition of EXMR Monero, held by @cryptaldash exchange. After visiting the cryptaldash website, my curiosity pushed me to read their whitepaper.
After reading the whitepaper i was astonished with their planning and vision. It seems like they are following the concept called "Dream big create big." So, they are building something big for the crypto space.
---
The following features will define why cryptaldash will lead the cryptocurrency market.
---
1) Professional grade trading Platform :
cryptaldash promised that user will have seamless trading experience without having any problem into order execution. They build a system that capable to executes 1,500,000 orders Per seconds.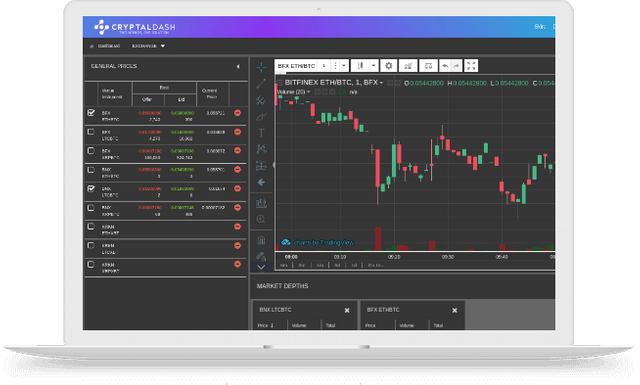 Cryptaldash partnered to built high grade trading system with worlds leading trading software companies such as MT5(MetaTrader5) orc and trading technologies and many more. As a ex wallstreet trader I understand what these companies does in high volume trading and high frequency trading. So, cryptaldash is building worlds most professional trading platform which has Artificial intelligence and machine learning means algorithms will make prediction on constructed data and make decisions to support and improve the trading performance.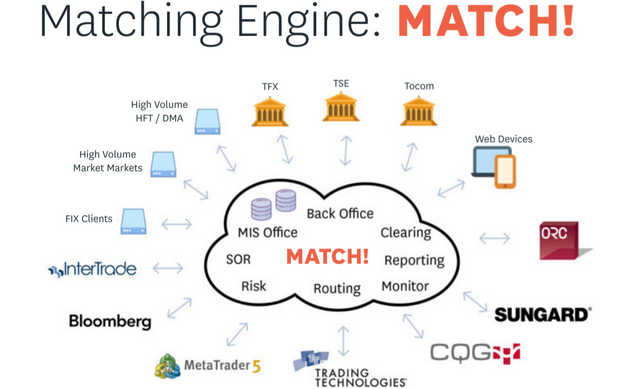 By implementing Matching engine in trading algorithms matches the same price Bids and offers and executes the orders in franction of seconds.
They are planning to build OTC desk (over the counter) a trading platform it will help many altcoins as well as big whales to grab the best deal in a traditional trading way.
---
2) Building own cryptaldash ecosystem; that brings all exchanges under one umbrella :
Cryptaldash giving chance to small traders as well as big institutional professional traders to perform Under its own ecosystem. That means all grades of traders can happily participate to trade without facing any transaction delayed, cryptaldash ecosystem build to drives the huge volumes and run the high frequency trade.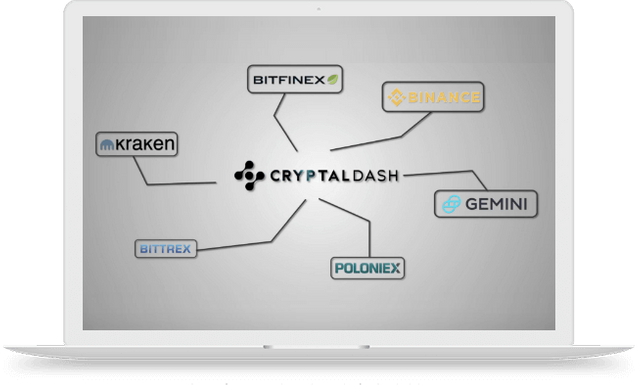 Cryptaldash exchange platfrom integrated with many top cryptocurrency exchanges under its ecosystem so, user can have access to realtime prices and orders of all exchanges e.i. bittrex, binance, kraken etc. and cryptaldash platfrom supports to cross market trading which helps hilgh volume intraday traders to do arbitrage and hedging.
---
3) Transparency between platform, user, stakeholders-Masternode owner :
Cryptaldash is a centralized platform that will run on the decentralized network system. They are selling a masternodes and Masternodes will gives their computer power to run and maintain the decentralized ecosystem. Masternodes will validates and records the executed transaction and put it on distributed ledger network blockchain.
Cryptaldash is a proper mix of centralized and decentralized technology, that brings out the new transparent way of trading in a secured ecosystems.
---
4) Investment Opportunities, grow with project :
cryptaldash is currently into ICO phase till 19th june. their ICO cost is just a $0.03 so, investors has huge opportunity to invest into such big and promising project.
There is one big opportunity people can be stakeholders by owning a Masternode. Masternode owners will have many benefits such as : lifetime membership, monthly passive income under their compensation plan, leverage in trading- excessive credit limit and many benefits that Masternode owner will feel delightful.🤑
Future :
Cryptaldash will support following pairs.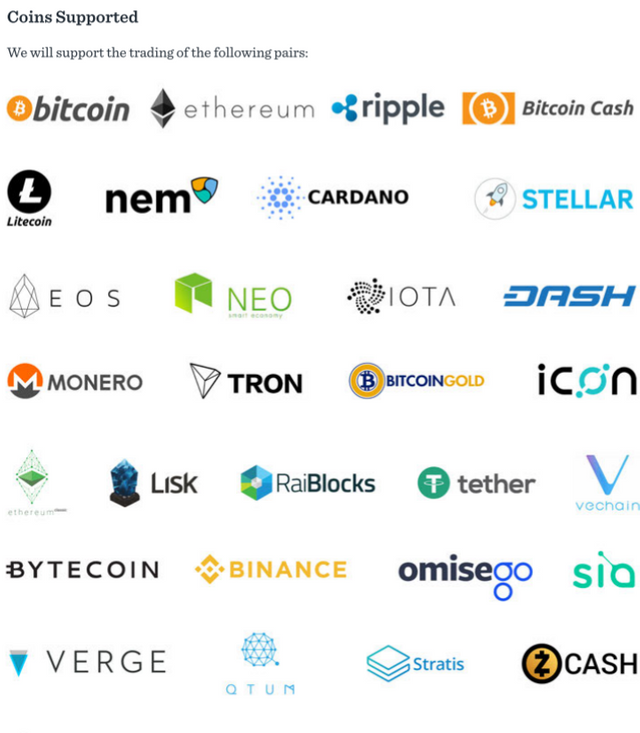 Cryptaldash will start OTC (over the counter) desk.
If cryptaldash stands strong enough. Then all exchanges will join cryptaldash's decentralized network. There are many layer will involve in the cryptaldash ecosystems but, due to the security purpose less information avilable.
If you wish to buy ICO,
Click here This is ICO buying
this link
if you go and buy through this link, you will Receive your coins and EXMR Monero will Receive the listing points.
Register Do not forget to Join cryptaldash webinar tommrow Saturday 2pm EDT. You can Win $40000 worth masternode
https://www.cryptaldash.com/webinar
Due to the time i may not cover much information But, still If you appriciate my post please buzz like and do share your views below.
Thanks for reading.