🎬 "Keep Smiling" - for Happy New Year Digital Art Contest
MakersPlace, represented by @rito7 is holding their first of a series of contests here on the steem blockchain. Theme is "Happy", so this one is for me :-)
At first the "natively digital" condition seemed to be a big hindrance, but after checking back with the friendly and always helpful team at Makersplace, I was told, that this was to prevent someone just taking a picture of an existing physical piece for an entry and that my collage work was indeed acceptable. Yay!
I had a kind of "cheesy" picture in mind, with really bright colors and a funky animation.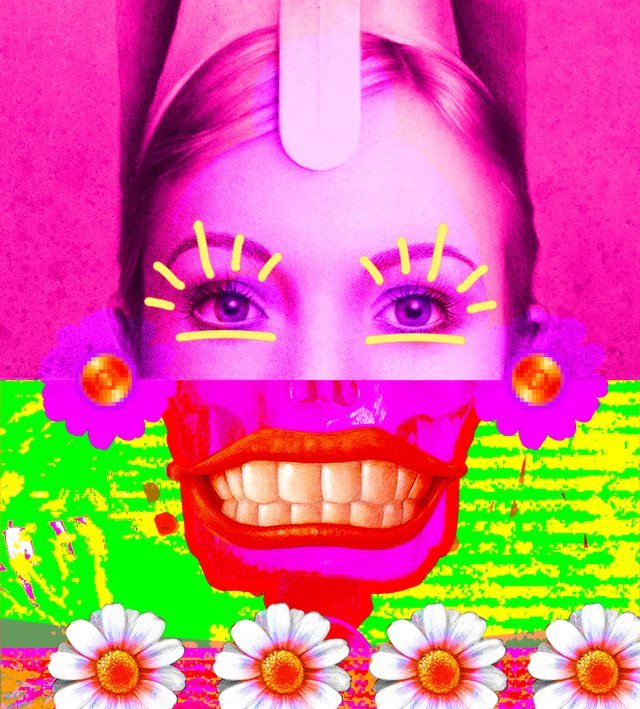 ---
---
My first attempt came out a bit too silly, even for me.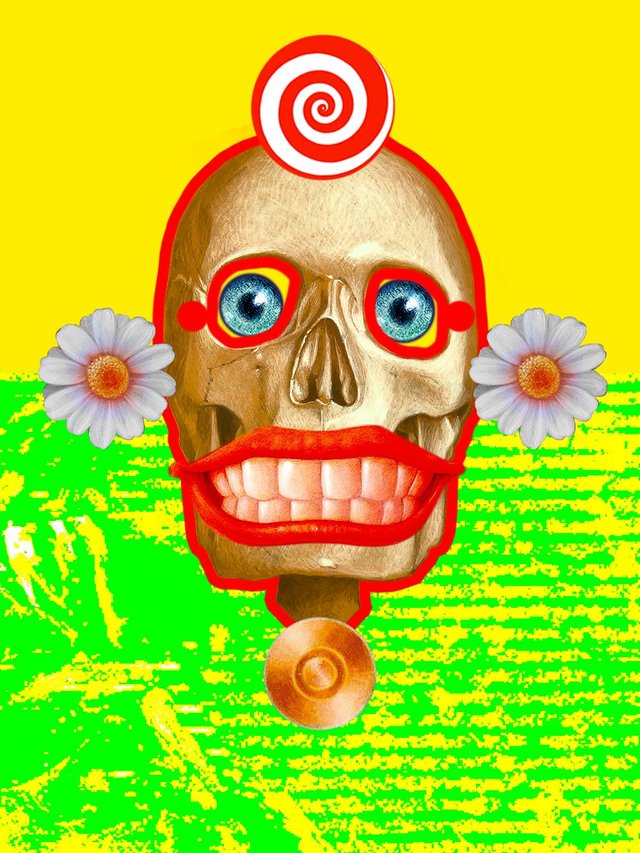 I merged it into a background layer I had made from some glitched art file and chose a drawing I wanted to use for the eyes.
NikxStock.deviantART.com used for drawing reference (face)
I placed it on a separate layer and adjusted the colors to match the feel I wanted to create.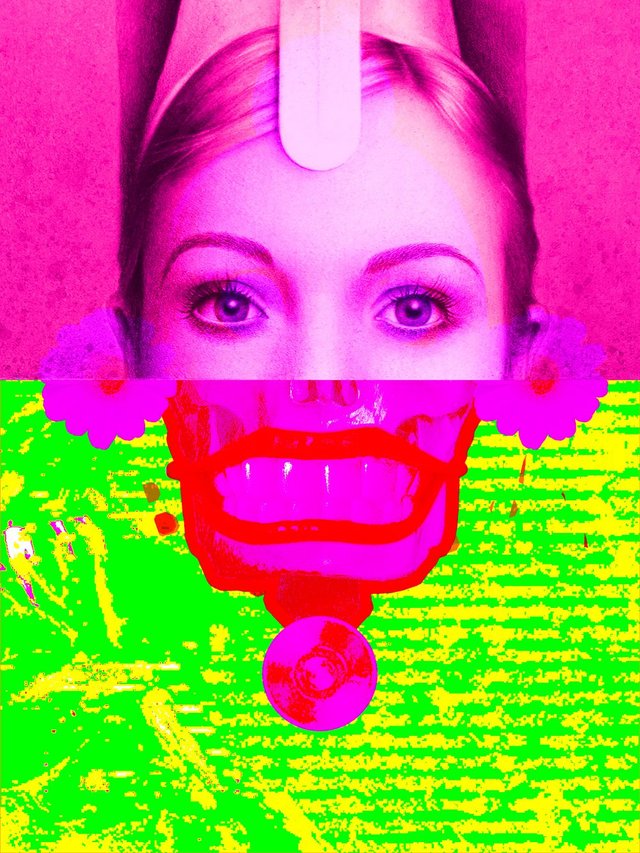 Then I masked out the mouth from another artwork and changed the colors accordingly.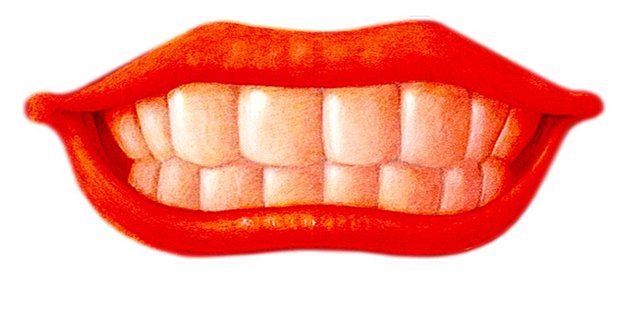 Together with another glitched segment and some "earrings" I added the mouth to the file, knowing that I wanted it to swing back and forth in the final piece. On a new layer I painted some exaggerated eyelashes, which were to only flash up for moments in the animation later.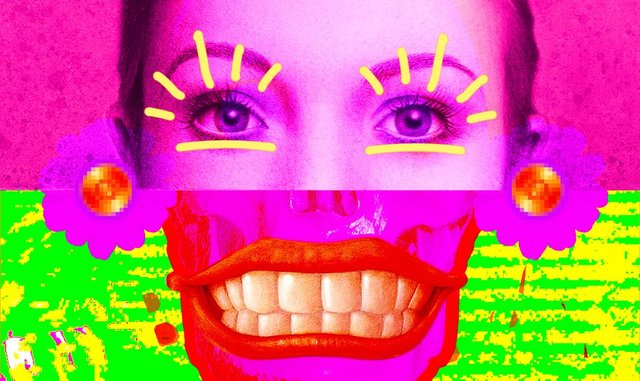 Finally I wanted some daisys to run accross the bottom of the picture.

Since I had created all the elements on their own layers in Photoshop, I could add them to a library, for easy access of all the pieces for the animation in Adobe Animate. There I placed them again on separate layers and added the movement.

After I trimmed it all a bit, I could export "Keep Smiling" as an animated gif. (Large file, may take a bit to load).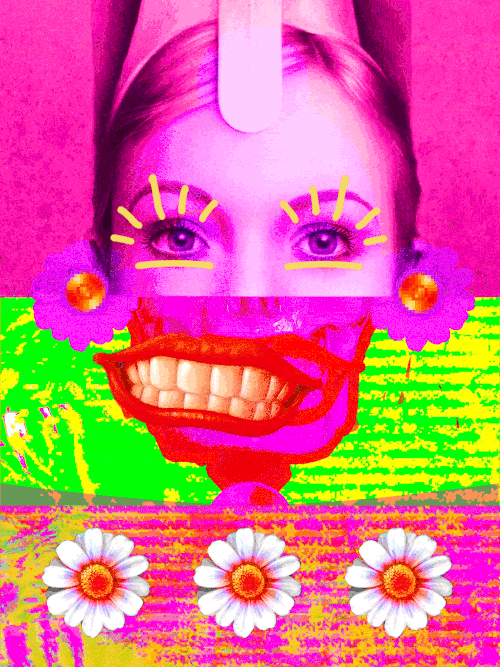 Finally I tokenized it on MakersPlace, where it is added to my store
https://makersplace.com/authenticity/0x2d9e5de7d36f3830c010a28b29b3bdf5ca73198e/1954/
---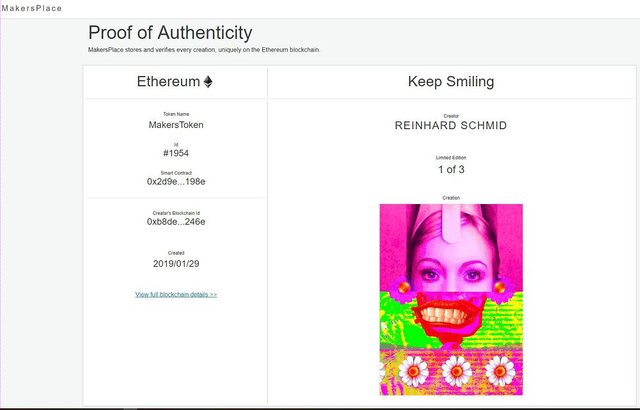 ---
I enjoy reading your comments!
❤
If you like my work, of course I appreciate your upvotes and resteems


All photos/scans by me of my own artwork done in my special technique as introduced in What is Hinterglas?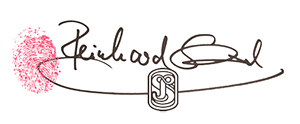 See more of my work on BeScouted
---
My tokenized collectible art at on
---
Planet Crypto (Play at your own risk)