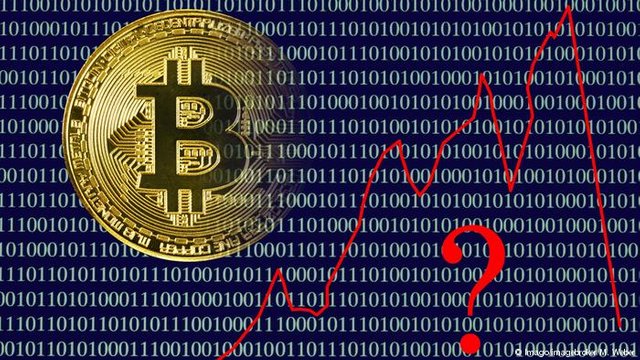 In one of the 11th episode of Big Bang Theory titled "Bitcoin Entanglement" four friends of Sheldon, Leonard, Howard and Raj talked about bitcoin whose prices jumped to 5000 US dollars after seven years of mining them.
His description of bitcoin is "Uh, it's just like actual money, except you can not see it, hold it, or spend it on anything." (Translation: it's like real money, it's just that you can't see it, hold it or spend it) .
Of course when Howard stated that only a handful of people used and cared for crypto or cryptocurrency. Some time ago, the price of bitcoin surged up to 1000% and touched the figure of Rp 150 million. Because of the significant price spikes, many people began talking about bitcoin until the Central Bank of Indonesia (BI) had to intervene and issue a statement banning selling, buying and trading bitcoin. Bitcoin then dropped dramatically in January trade to under 13,000 US dollars after the South Korean Government announced plans to ban crypto money trading in its country. What's wrong with crypto currencies and why do many countries ban it? This paper will review all the crypto currencies today.
What is Bitcoin and Cryptocurrency?
Bitcoin is one of hundreds and still may be thousands of crypto currencies on the internet. Crypto currency is a digital currency that uses cryptographic technology for security that makes it unable to be falsified. The price value of cryptocurrency is purely determined by market forces, namely the requests and offers of users of this technology. Besides bitcoin, there are various crypto currencies that are taken into account, including Etherium, IOTA, Bitcoin cash, Litecoin, Ripple, Dogecoin and many others.
Crypto currencies are created through peer to peer transactions called nodes that have cryptographic codes. Bitcoin, for example, consists of a group of communities / networks that conduct transactions and everyone has a record that is interconnected from each transaction. Each transaction is accompanied by the respective encryption code that will be approved later.
Once approved, the transaction code will be extracted into blocks. Each block joins into a blockchain. Approval is the basic concept for crypto technology, if one transaction is not approved then the transaction can be forgotten. The characteristic of this crypto currency transaction takes place in one direction and the sender is almost always anonymous.
How to get bitcoin?
Bitcoin can be obtained through the mining process. Don't imagine mining is like mining gold or other metals, because this currency cannot be held and seen, so the method of mining is also special by completing the puzzle of the aglorithm.
A computer that is sophisticated enough, a powerful power source and a stable internet network is needed to become a miner by solving algorithm problems by building server facilities (service center providers) that are useful as part of transaction confirmation and resolving these problems.
All people who have sufficient resources can become miners. For example in the example of the Big Bang Theory comedy cinema: Leonard, Howard and Raj. The three of them with their laptops can become miners. Therefore, crypto currency becomes a cash transaction where there is no single authority and exact location to print money.
Bitcoin and State Fear
As a result of its characteristics that are very dependent on the market, there is no central bank, one-way transactions and sender anonymity, crypto currencies are feared by the owners of great power.
Especially countries that have their own currency and central bank because bitcoin cannot be regulated. To this day, bitcoin is classified as a digital asset rather than a daily transaction tool like conventional money because of its unstable nature. As a digital asset, bitcoin spreads like an epidemic to the whole world.
With one laptop / computer they are competing to become miners of this digital currency. Like the legal basis of money in general, the more used and trusted the price of this currency will increase. So what happened to bitcoin. As a result of the trends, the price of crypto currencies soared. Is inflation possible and erupting? Unlike conventional country currencies, bitcoin circulation is limited to only about 21 million worldwide. After reaching that number, the ability of bitcoin mining production will continue to decline.
Why do many countries including Indonesia ban bitcoin cryptocurrency? Because of its democratic nature without a central bank, it is easy to carry around and anonymously means a threat to the power of the bank and the state government against the monetary transactions of its citizens. This system takes central bank control over inflation or deflation by manipulating supply. In the absence of a single authority, this digital currency is based entirely on mathematical calculations and consensus; You can't prevent people from using bitcoin, can't cancel transactions or reject bitcoin transactions because they are one-way.
Besides that because of the nature that digital currencies are easily carried across national borders, bitcoin is classified as an asset in many countries for tax purposes. Because bringing a large amount of foreign currency to a country can cause tax problems, with bitcoin's private key online and easily accessible anywhere makes it easy to carry money through border checkpoints, and can be disbursed at any time.
Answering community needs
Digital currency or cryptocurrency responds to the needs of digital society in conditions of human globalization that are neither geographic nor national identity.
This currency is also fast and facilitates transactions with global scope, and anonymus makes it easy for payments in black markets and various types of actions that are not affordable by law. Of course that is because this currency was originally used as a medium of exchange on the dark web. But as development progresses, bitcoin and other digital money slowly penetrate into legal territory. For this reason, we must start thinking about digital currency again, whether refusing due to lack of regulation or participating because this currency starts to be considered an alternative investment.