Faucet-Seiten durchklicken lassen

Hallo zusammen
Ich gehe doch mal stark davon aus, dass unter Euch auch Einige dabei sind, welche die bekannten Faucet-Seiten wie Moon Bitcoin und Moon Cash usw. abklappern, um ein paar Token gratis zu erhalten.
Was würdet Ihr davon halten ein Programm dafür zu nutzen, welches Euch die Arbeit komplett abnimmt.
Ich bin mal auf den FaucetCollector gestoßen, welches ein, wie ich finde, geniales Tool ist
Hier habt Ihr mal den Link dazu:
https://faucetcollector.com/?ref=93780
Kostenpunkt für das Programm einmalig 10$ und für den Captcha-Service ab und an mal 10$.( Nehmt da den Service von ImageTypers, der ist meines Erachtens am besten ) Die halten aber auch ewig.
Und es lohnt sich. Sämtliche Moon-Seiten werden einmal die Stunde abgeklappert. Alleine auf dieser Seite


kann man ordentlich abstauben.
Auch das Suchen über Presearch ist in diesem Collector implementiert.



Und natürlich noch viele mehr.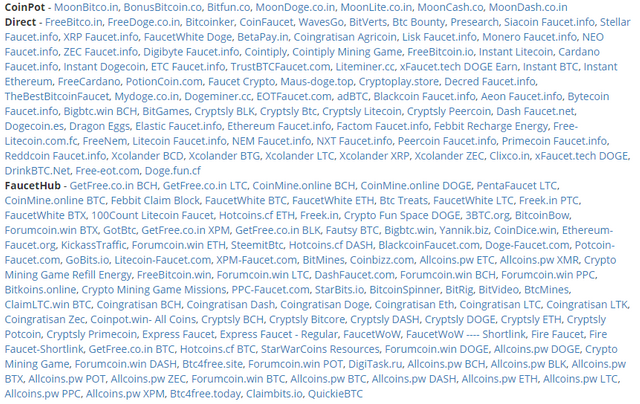 Zu bedienen ist dieses Programm total einfach und der Support bei Fragen supernett.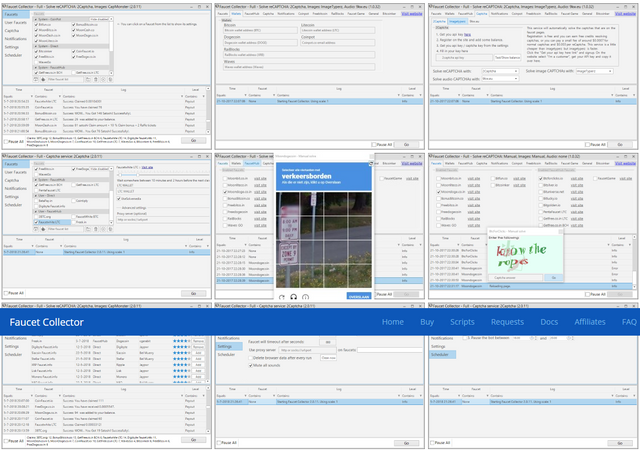 Die Bewertungen sprechen eigentlich wirklich für sich.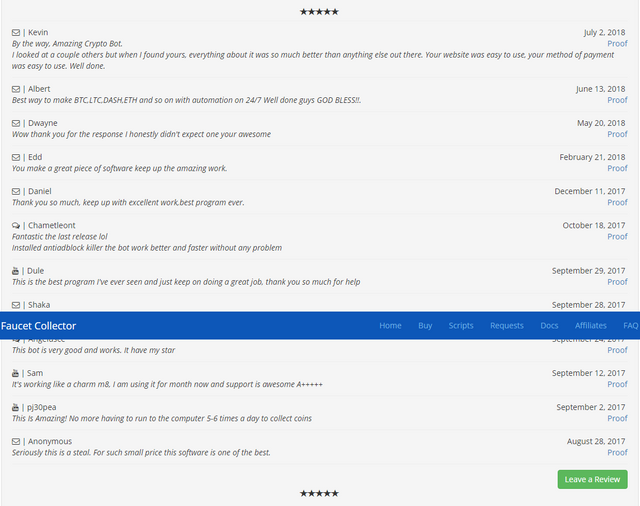 Probiert es wirklich mal aus. Alle diejenigen, die sowieso auf solchen Faucet-Seiten angemeldet sind werden ihre Freude haben.
Und es rechnet sich wirklich.
Euer Sebi

English Translation
Let Faucet pages click through

Hello everyone
I am assuming that there are some of you who want to get some free tokens from the well-known Faucet sites like Moon Bitcoin and Moon Cash and so on.
How would you feel about using a program that does all the work for you.
I once came across the FaucetCollector, which I think is an ingenious tool
Here is the link to it:
https://faucetcollector.com/?ref
Cost for the program once 10$ and for the captcha service from time to time 10$( Take the service of ImageTypers, which is best in my opinion) But they last forever.
And it's worth it. All Moon pages are scanned once an hour. On this page alone

you can get some dust off.
Search via Presearch is also implemented in this collector.
And many more, of course.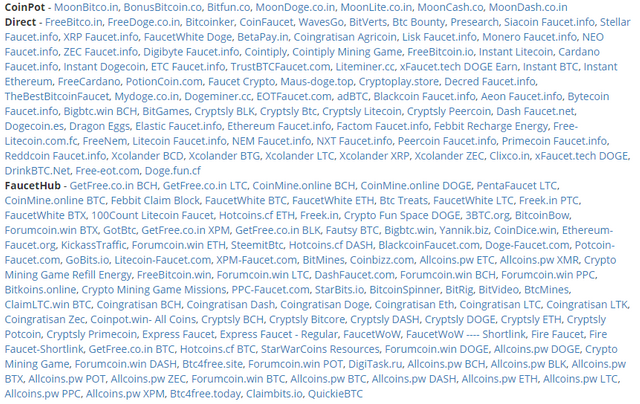 This program is very easy to use and the support for questions is very nice.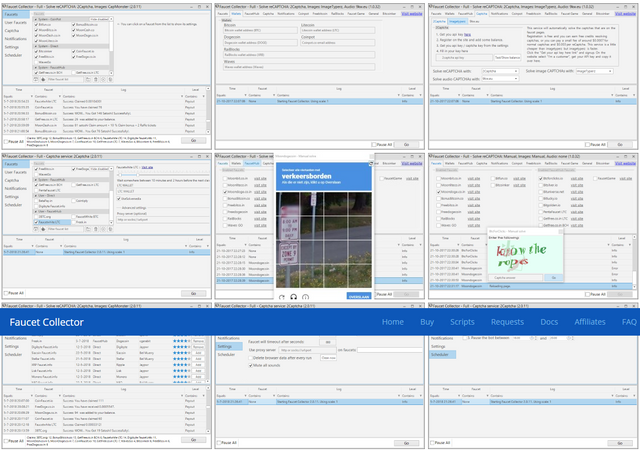 The ratings really speak for themselves.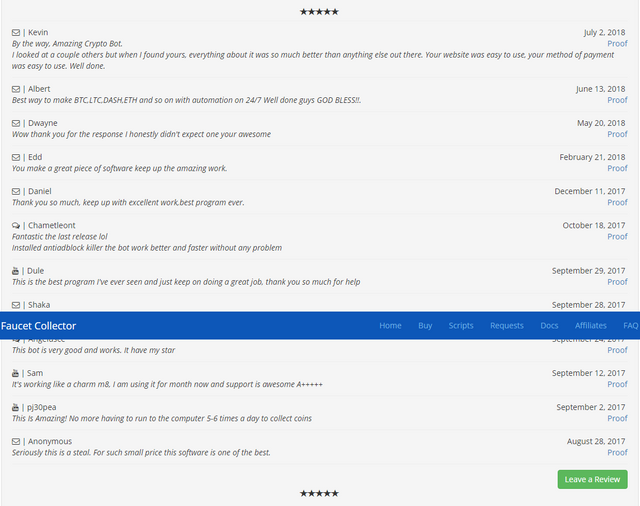 Try it out for real. All those who are already registered on such Faucet pages will have their pleasure.
And it really pays off.
Your Sebi



Werdet für Eure Suchen auf Google, Bing usw. bezahlt.
https://www.presearch.org/signup?rid=284316
Mannabase möchte ein Grundeinkommen für jedermann erzielen.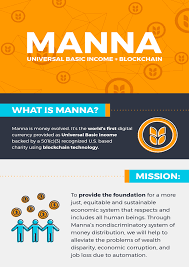 https://www.mannabase.com/?ref=ff0b7cfb52
Auch SwiftDemand hat ein Grundeinkommen zum Ziel. Claimt einmal pro Woche 700 SWIFT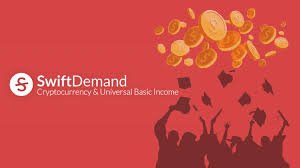 https://www.swiftdemand.com/?referred_by=sebescen81
Spielt das erste blockchainbasierte Lotto. Mindesteinsatz: 0,003 Ether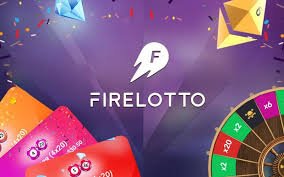 https://firelotto.com/?refId=29
Verdient Euch ein paar Coins extra durch einstellbares Mining im Browser.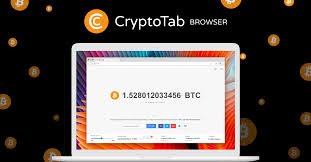 https://get.cryptobrowser.site/1577422
Sehr gute Skripte



http://www.autoclickbots.com?ref=373
Binanze - eine sehr empfehlenswerte Börse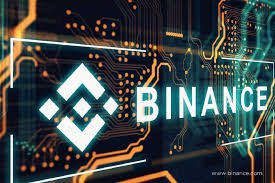 https://www.binance.com/?ref=16252866
Neue aufstrebende Börse - CoinEx