2500 Steem contest - Liquidity Network, The most popular network of the moment:

Hello, friends of steemit, how are you today? As you already know me I am your friend @rcrdoo and today I come to talk to you about a new blockchain network and that in just a few months you already have millions of users interacting in it. I hope you like friends, let's start:
This is a contest organized by @originalworks and sponsored by Liquidity Network.


Liquidity Network is a new and very simple network that has been created in order to improve the traditional experience that had already been taking place in well-known Exchange networks on the Internet. Last year 2018 was launched the network on June 14 and was there shortly after launch, which beat several of his most difficult skills and all this because of its simplicity which in turn becomes effective the time to make some change of assets.
Speed and simplicity are in my opinion two of the strongest features of Liquidity Network, without neglecting safety course is that many are the benefits that have been devised for this impressed that literally sticking blockchain network.

These days there are many new projects such as this, I speak of new blockchains, new cryptocurrency platforms, new programs, among others, but the important thing to emphasize in this is that if any of these new ideas does not promise something fresh and innovative it will be Very difficult to grow due to the high competition that is currently demanded.
Liquidity Network decided to create it on a blockchain network and to avoid this problem of not innovating they decided to make this idea a genius by creating a place where we can make exchanges of different currencies but living the experience of using a centralized network and at the same time a decentralized By this I mean security (decentralized network) and its instantaneous speed (centralized network) but I must tell you that this is not all, it has a non-custody system in which users can make transactions outside the chain of blocks to obtain greater speed, fluidity and all this without any additional cost.
This system of non-custody is very effective because the work done by the computers that process the information is not overloaded and therefore results in greater speed in the transactions, later I will talk about the channels where these transactions are made.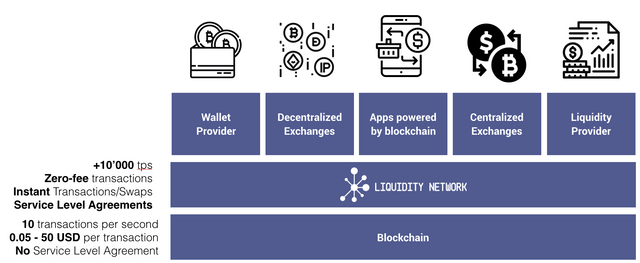 In this part of the post I will mention some of the general characteristics of Liquidity Network that you need to know before you want to start it, each of them will have a brief explanation for a better understanding of them:
- Security: Security is an issue that many of us are interested in and at the same time we are concerned because we are managing money and personal information that we want to keep safe, Liquidity Network becomes a decentralized network due to its high security in which your team of developers has worked so we will not have to worry about anything.
- Speed: The speed of an exchange is often not very fast which sometimes becomes somewhat frustrating either due to lack of time or patience hahaha. Here in Liquidity Network we can get away from all that since the transactions are done in a matter of seconds without any inconvenience and if the transaction is made out of the chain because the exchange will depend entirely on the speed of the internet that we have.
- Transparency: We can go unnoticed on the platform without any problem, we will not have to worry about someone finding out our personal information, much less.
- Simplicity assured: In Liquidity Network we can notice instantly that it is very simple and easy to use, we will not have any complication to understand its operation so we already have something less to worry about.
- No custody: This system allows us to make changes outside the blockchain of Liquidity Network so it becomes faster and more affordable when it comes to wanting to exchange an asset.

Token LQD and virtual wallet: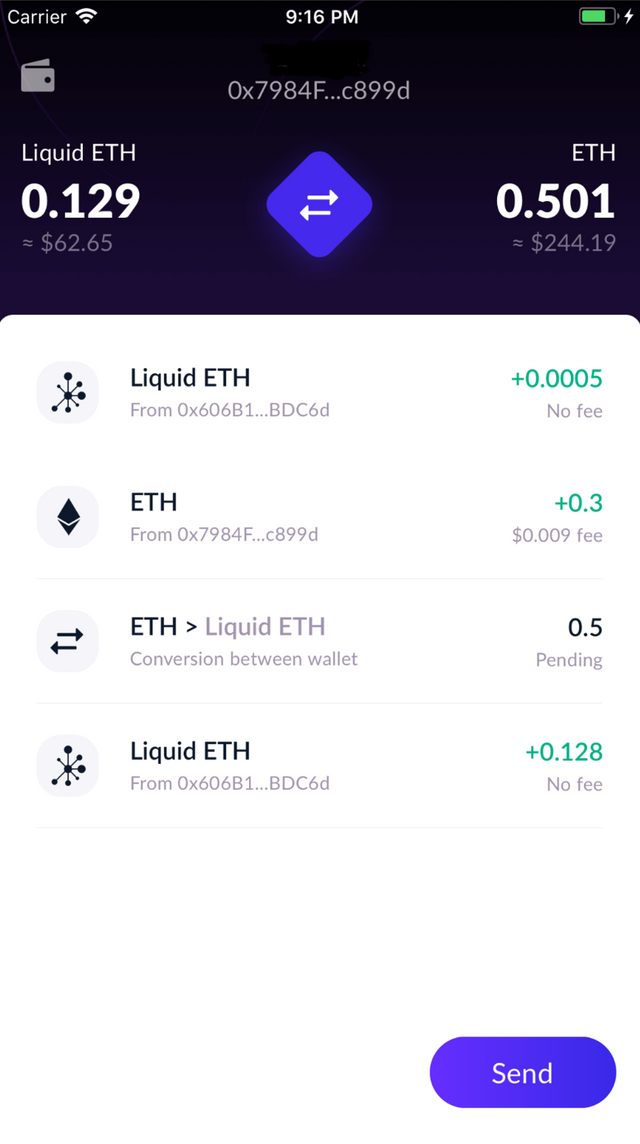 In Liquidity Network we will have a virtual wallet which we can also obtain as an app by downloading it from the Google Play Store on any Android cellular device. The wallet is very simple to use and the best thing of all is that it can be used as an app on cell phones, as a program on any common computer and it can also be used online via the Internet, although the latter is still in beta.
A simple, fast and versatile wallet to use when and where you want is totally gorgeous and even with its token which is accompanied, it is the token Liquidity Network call LQD a token which was created for two purposes The first is that it was created so that it can surpass the Premium functions of Liquidity Network and the second is its great capacity to support millions of LQD movements at the same time without any inconvenience.

Transactions outside the block chain of Liquidity Network:
These are the transactions that are made outside the chain of blocks on which the network is built Liquidity Network, in this case we have two groups of channels through which this type of transactions are carried out. We have bipartite payment channels and secondly the payment centers N-party.
1.- Bipartite payment channels:
- Unidirectional channel: In a channel like this common transactions are carried out where the assets go in one direction. This is done with two parts where one of these deposits collaterals of some kind like Ether.
- Bidirectional channel: In a bidirectional channel transactions are carried out with two parties involved, in this case the transactions go in two directions and each of the parties deposits an additional guarantee so that if one of the parties cancels the transaction the other party saves from theft.
- Linked payments: Transactions are carried out in this channel when none of the two parties is directly connected to the network, each member must also deposit a guarantee in the network. This channel takes into account the search for routes, the maintenance of channels, the balancing of congestion and the total security of transactions.
- Payment centers of two parts: This is an extension of all the aforementioned channels, the difference is that it involves more than one person in direct transfers.
---
2.- N-party payment centers:
These payment centers eliminate to a large extent the computational work required by the two-part centers with respect to the rebalancing of the guarantees making them all much faster, much cheaper and giving the possibility to many more users to participate as well. Anyone can create an offchain payment center so that millions of users participate totally free.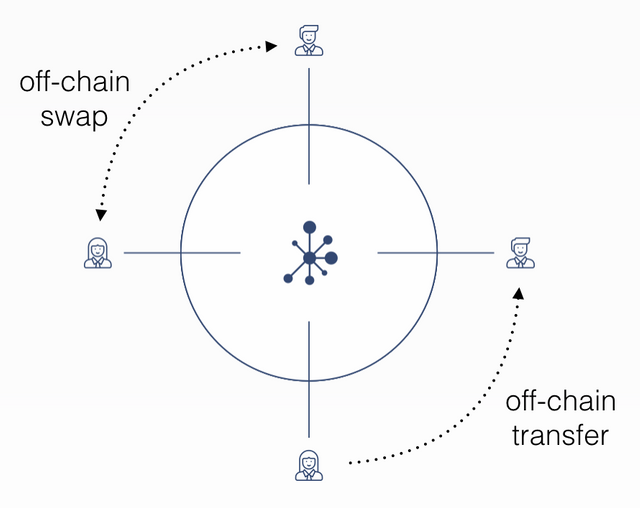 Several of the benefits of Liquidity Network I have been mentioning them little by little as you progressed in this post, in the same way I want to gather all that here so that you can see with greater ease the benefits that are given to us when using Liquidity Network compared to the rest of the blockchains.
- Speed: Speed ​​is one of the great benefits we will have in this network compared to many others due to its instantaneous effectiveness.
- Simplicity: On many occasions we have surely come across blockchains that require a high level of knowledge to understand its operation but with Liquidity Network that ends as it is easy to use for anyone.
- Flexibility of use: The creators of this network were very flexible when preparing it since their wallet can be used in cell phones, computers and even via the web. By this I mean that we can use it from wherever we want when we want.
- Free use: The use of this network is completely free so you do not have to worry about having to pay something before you can download the virtual wallet of Liquidity Network.
- Privacy: Privacy is a sensitive issue when creating a network so the team behind Liquidity Network did not want to make a mistake with this, users can rest assured that their personal information will be out of reach. hackers

Liquidity Network It has an extraordinary team specializing in different fields such as IT, blockchains network and cryptocurrencies. Each of them decided to create Liquidity Network based on their previous experiences in this topic, so they achieved a genius of idea that in turn is very practical for everyone.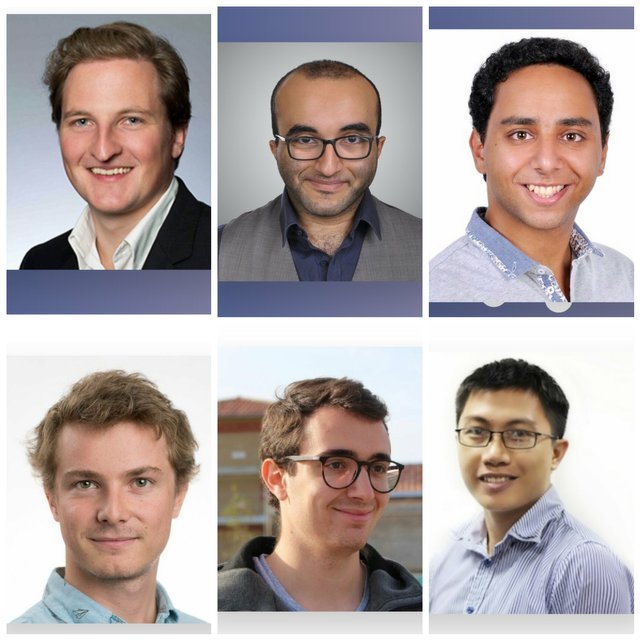 Conclusion:
After reading all this we can realize the great achievements made in Liquidity Network such as the centralized and decentralized characteristics that it has, combining them in order to obtain a favorable experience and experience the best of these two types, on the other part we know well that the system of non-custody draws much attention.
And it is not for less, as we could underestimate a network that in just months has already surpassed more than most of its competition due to its functions, characteristics, etc. Having said all this, I think it is necessary to say that I recommend Liquidity Network with my eyes closed.

More information: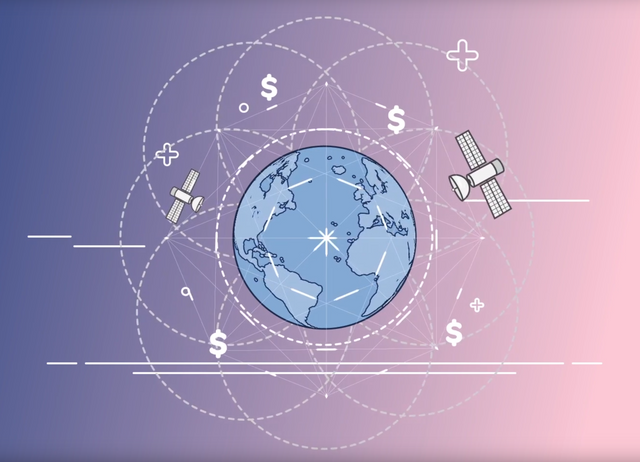 ---
---
lqd2019.


That was all for today, thanks for reading and if you like give me your vote and follow me in @rcrdoo for this and more types of content, I hope you liked it, greetings and i wish you a successful life...
---

---
---
---