Four Reasons You Should Be An Early Adopter - PixelProperty.io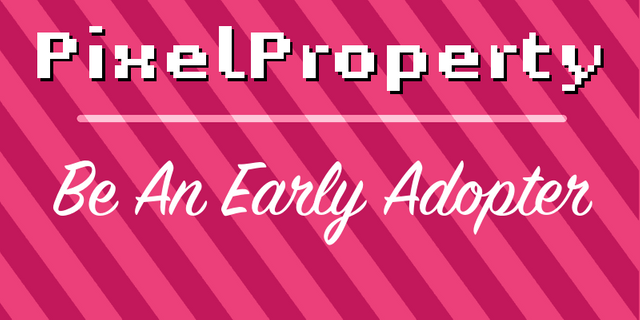 Be An Early Adopter
With the PixelProperty release date of May 1st approaching fast, we wanted to inform users on why a user would want to be an early adopter of PixelProperty. Here are four reasons you should be an early adopter and join us on launch!

1) Bonus PXL
The first time a Property ever has their display updated, the user who updated the display is awarded and additional 25 PXL. This means 25,000 PXL is up for grabs by our early adopters to get the economy rolling!
---
2) Discount Properties
Properties, the cryptocollectable tokens of PixelProperty, are sold at a low price on launch. Over time, while more Properties are purchased, the going rate of Properties will go up. Enjoy them while they're cheap!
---
3) Free Contribution Boosts
Contributions to the evolving canvas created in the first three days receive an extra boost. Users can access extra functionality by burning PXL when adding a contribution! The boost earn a guaranteed reward back for every contribution, and increases the maximum amount of PXL a user can generate.
---
4) Exciting Property Giveaways
Ten Properties will be given away shortly after launch to our early bird users. Keep an eye on our Steemit, Twitter and Instagram on release to catch them before they're gone!

Release Date: May 1st
PixelProperty is going live on the main Ethereum network on May 1st!
Public Testing: Ends April 30th
The PixelProperty DApp is available for public testing, with exciting PXL giveaways to our testers! For more information, visit our Public Testing & Giveaway Post