230 STEEM + 40 Bonuses ~ Sponsored Writing Contest: Effect.AI
Welcome to the @OriginalWorks sponsored writing contest! Status: CLOSED. Accepted Languages:
Start Time: ~10 PM ET, Thursday
End Time: ~10 PM ET, Sunday
This is a call to all great Steemit writers! Effect.AI really enjoyed hearing from Steemit users last time. Since the topic of AI was of such huge interest, Effect.AI has sponsored another Steemit writing contest! This contest will revolve around their coming release of Phase 1: Effect Force (Decentralized Mechanical Turk)!
Please make sure to read the contest topic carefully. Good luck! We are concentrating on Phase 1: Effect Force!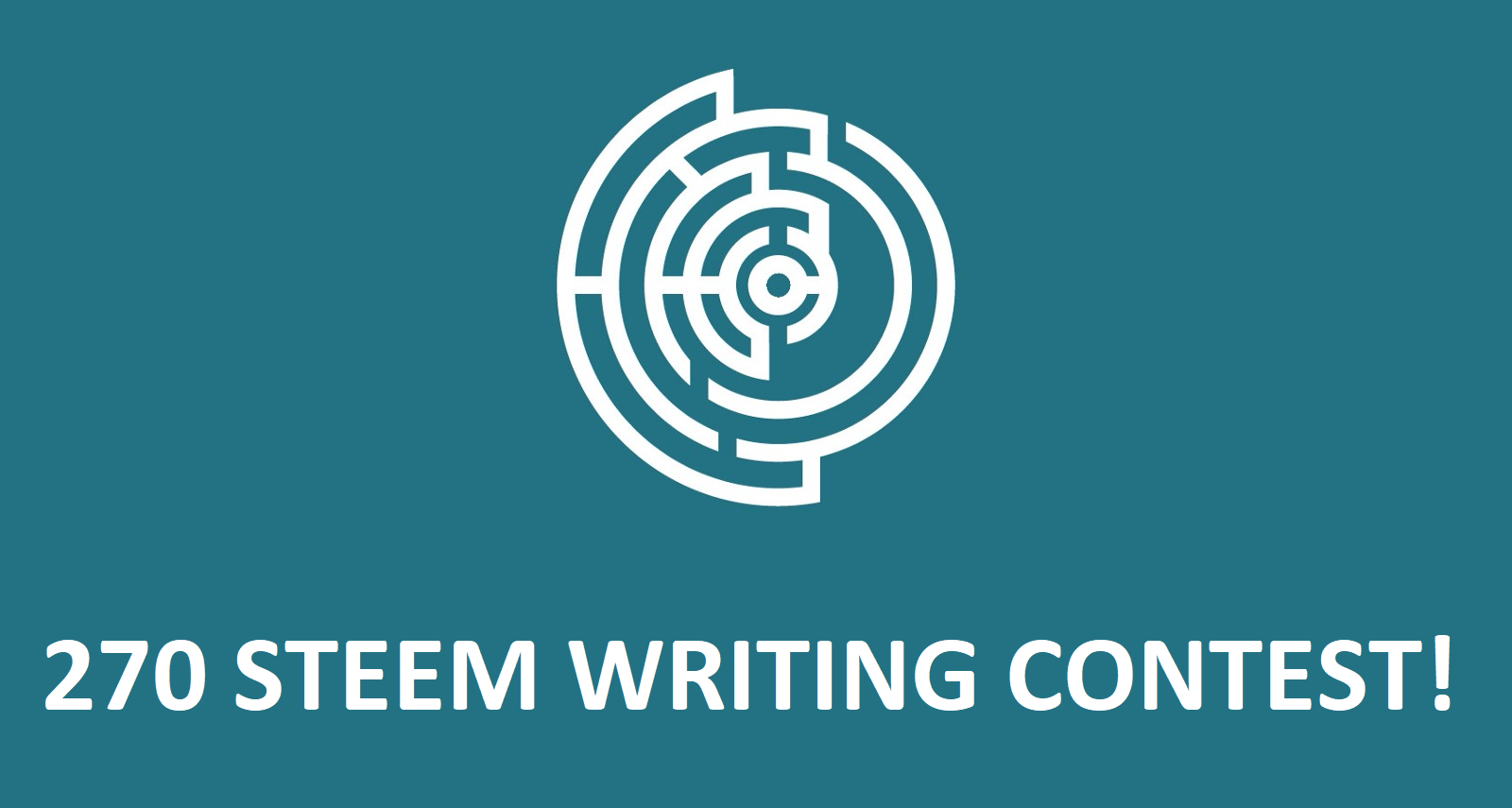 Prizes: 230 STEEM + 40 Bonuses

1st Place: 40 STEEM
2nd Place: 32 STEEM
3rd Place: 28 STEEM
4th Place: 23 STEEM
5th Place: 19 STEEM
6th Place: 17 STEEM
7th Place: 15 STEEM
8th Place: 13 STEEM
9th Place: 12 STEEM
10th Place: 11 STEEM
11th - 15th: 5 STEEM
16th - 55th: 1 STEEM Bonus

Deadline: 72 Hours
All articles must be submitted within 72 hours of this post to be considered!
Changes in submission rules below
What is Effect.AI? A Quick Recap!
Effect.AI is a decentralized AI network.
Effect.AI is building the Effect Network. As some of you might recall, the network will evolve in phases in order to reach its operational goal. This was outlined in the previous Effect.AI contest, which can be found here.
The Three Phases: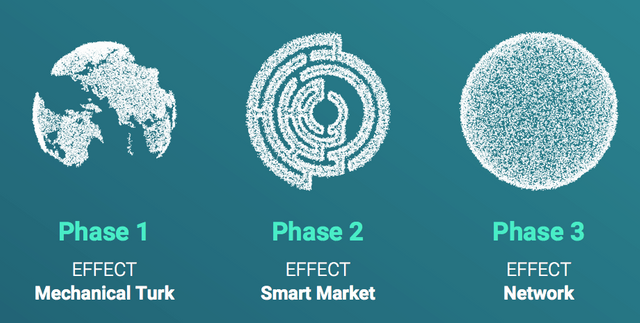 Phase 1: Effect Force (Decentralized Mechanical Turk)
This is the very first step in bringing the Effect Network
to life. Developers and companies will be able to put up tasks for people to complete. These tasks will enable the users to earn, the developers to better their applications and for companies to accomplish their goals.
This step is crucial for the Effect Network to grow a user base. It is the foundation on which the next phases build.
Status: Releasing Soon!
Phase 2: Effect Smart Market
As the name suggests, this phase concentrates on building a marketplace where AI services can be bought and sold. This will be the stage that allows commercialization of AI and human intelligence.
Status: Coming soon!
Phase 3: Effect Power
The final phase to bringing the Effect Network to the forefront of decentralized AI is computing power. AI systems are very resource intensive, and this last step will ensure that computing power can be easily attained or lent in order to execute heavy applications.
Status: Coming soon!
Effect Force: Decentralized Mechanical Turk
Phase 1 of 3, Effect Force (Decentralized Mechanical Turk), is coming soon! Users will now be able to join the network to earn EFX tokens for performing micro-tasks. Effect.AI will connect AI developers with the workforce, allowing them to instantly earn for helping enrich data that will improve AI applications!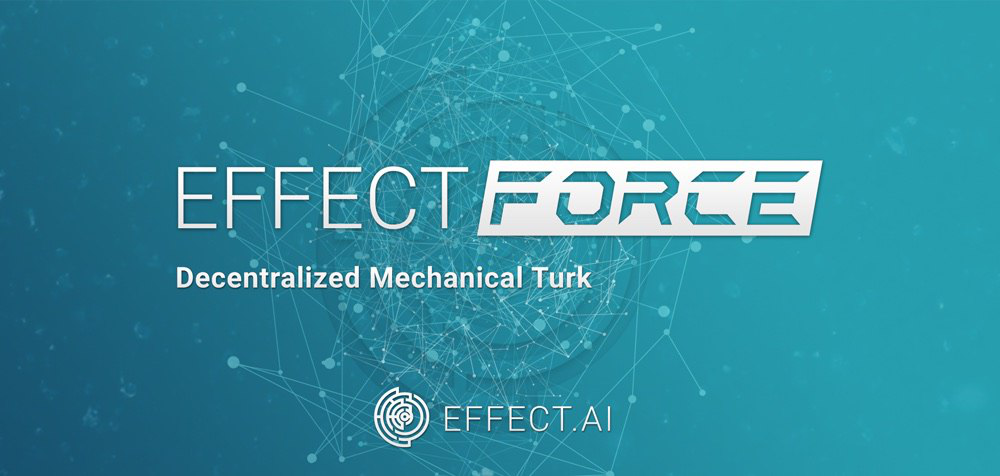 Socio-Economic Effects
As Effect Force grows, it will have many economic impacts and benefits. There will be numerous jobs in the form of tasks which can act as a source of income for participants of the network. This will not only bring more human intelligence to the Effect Network, but it will also improve the lives of many, especially those living in developing nations and struggling to find a stable income.
Fair & Instant Pay
Human intelligence is the driving force in helping a fully decentralized AI blockchain come to fruition. Simple supply and demand will ensure that tasks are priced fairly and competitively. As individuals contribute to building the future of AI they will be rewarded fairly and also instantly. This flexibility will make it attractive for users and even allow people with jobs to earn something extra on the side.
What Can Effect Force Do?
The possibilities are endless. Here are just a few examples:
Human Verification
Human verification requires the ability to notice things that an AI still does poorly. Let's say there is an image uploading website for photos of flowers. They are geared towards a wide audience of users. The company needs to ensure that the photos uploaded are indeed flowers and not something else like cars. For an AI to be able to accurately assess the nature of the images it needs to be trained and have a lot of data and statistics to use as its foundation. This is a great example where Effect M-Turk could solve the issue.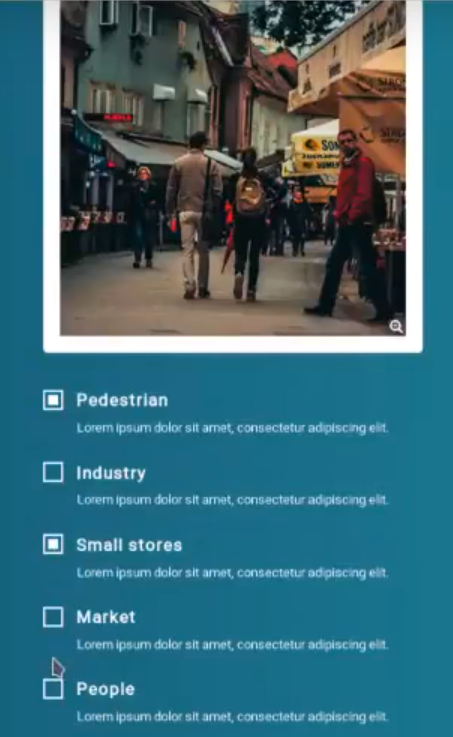 By assigning tasks to users, the company can ensure that the website content is relevant and slowly train its AI to become better at identifying the nature of photos by testing it and comparing it with results that human verification attains.
Testing
AI systems revolve around continuous testing and improvement. Using the same example of a flower image uploading website, the AI software would improve over time as it is tested against human verified data.
Another potential use in testing is to find bugs and errors. A commercial software may be designed to be used by millions of people. Before releasing it to the public, companies could utilize Effect Force (decentralized mechanical turk) in order to find bugs that are hard to see in a regular test environment. Some bugs could happen only one in a million times but be a major security flaw. By paying users on the Effect Network, companies can prove that their software will be able to withstand heavy usage.
For a demo of Effect Force check out this video:

For a quick update, check out this video:

More Information & Resources: Rules & Submission

Write an article about Effect.AI and the new Effect Force (Decentralized Mechanical Turk. How can Effect Force help employment in developing countries? How will fair and instant pay impact adaptability? Maybe talk about the various problems that micro-tasking can tackle. Remember, Effect Force can provide companies an outlet to completing/testing micro-task based projects on a massive scale! Maybe some use cases. As always, the contest is open-ended! Have fun and be creative.

Feel free to use images and media from their website. You can even make your own video and have it in your submission! Videos have a chance of winning a separate bonus based on quality. Videos should be uploaded to YouTube. DTube or IPFS. Please do not remove the videos, or it might impact future eligibility. Feel free to make a new YouTube account for these. We really wanted to use DTube, but sometimes the videos were not view-able at all. We may change this in again in the future. For the time being please ensure whatever service you choose to use is working.

The article must be at least 250 words in length and it is recommended(not mandatory) that the length is under ~1500 words.

At least 70% of the submission must be original. Using "article spinners", and other word substitution tools is also not permitted.

All copied text must be in quotes.

Please keep discussions relevant to the contest topic. We would like to encourage a good vibe in the comments!

To submit please do the following:

Add the word "effect2018" (without the quotes) at the very end of your article.
Link this post in your submission.
Post the link to your article as a reply to this post.
Resteem this contest post.

How the winners are decided
The submissions will be passed along to the team at Effect.AI, and they will decide the best articles.
More information & recommendations:

Pay attention to spelling and grammar!
Feel free to use informal language such as "I would, etc"
Use information and resources above to learn more about Effect.AI!
If you copy something, use quotes. This is an @OriginalWorks contest after all :)
Link the company's website: Effect.AI so that your readers can do research for themselves.
Articles can be edited up until the deadline.

After writing an article, within a few minutes you should get one of these as a response to your article post:

If you don't get one, let me know by adding a quick message after you submit your link as a reply here and it will be done manually. Sometimes it can take some time, so don't worry if it isn't instant! Rest assured, as long as your link is shared as a reply here, everything is double checked at contest close to ensure that all articles are submitted!
40 submissions will get 1 STEEM each. The article must meet the contest conditions such as word length and a level of quality.
Disclaimer: @OriginalWorks makes no claims as to the legitimacy or operating procedures of contest topics. @OriginalWorks does not offer any sort of investment advice. This is a writing contest. @OriginalWorks does guarantee prize payout. The contest topic company may choose to share the winning contest submissions.
Good luck to all the contestants!