Looking for next Coin to Rise up. Head on down to the cemetery
If you are looking for the gains we saw in many coins recently. For example Paccoin in the turn of the year would rise from rags to riches and achieve 24 000% profit if you would have been able to sell at 2 sat.*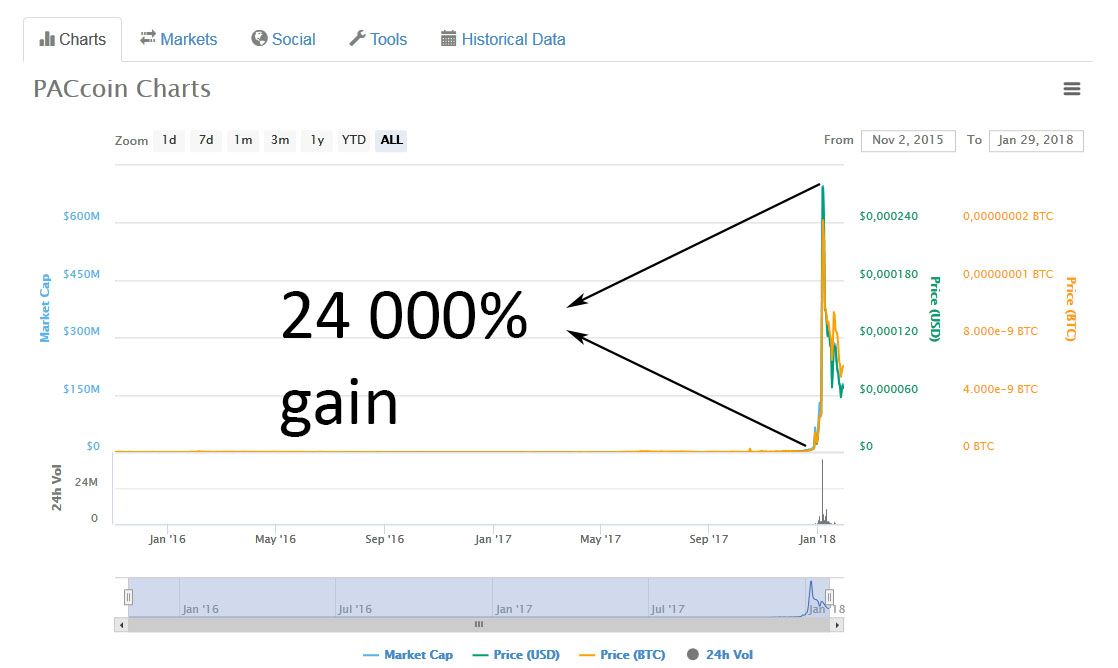 *Which you would most likely have been unable to do. Sell when it is rising
Today coins have all pretty much came down to rags or attleast fleemarket wear so gains from at this point are impossible.
If you want to be ready for the next manic phase you might want to consider buying small amouts of failed coins. Here are some suggestions which are allready commonly mentioned elsewhere:
Stronghands, Dimecoin and Sprouts.
All have the same flaw of over inflation making them inheritly flawed. They are however getting revival attention so they may get fixed in the future. Or in sprouts`s case sprouts+ is gonna be fixed and sprouts stay the same. Example stronghands chart: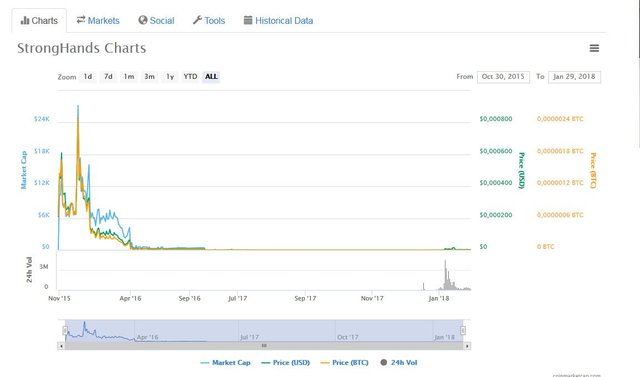 Problem here is the previous high, it may indicate that this thing is going to stay dead. Also the revival attempt is not looking particularly promising
These coins are allready too expensive for short time 24 000% gain. Some lets dig deeper.
There was an ANN thread earlier where deadcoins were listed and then the devs and strong supporters of the allegedly dead coins came forth and shouted "I`m not dead yet!" It was all very entertaining and somewhat educational. I noticed that it has this list has apparently been move to its own site. http://deadcoins.com


If I were to go looking for a zombiecoin this is site I would start with. Mind you not all of the coins on the list are dead but could very well soon be. So maybe stating the obvious this is not a financial advice. Invest 20 usd rather than 20 000 usd. Zombies may never rise, they can just collapse and you are left running a wallet with some imaginary money on it.
I have skimmed trough the list and found thus far galaxy coin. No devs what so ever but somebody is apparently hodling on a pos wallet :)
Also maybe slothcoin deserves a honorable mention. You can never know... you know.