Welcome to this weeks round up of the best FREE crypto available on the market.
Don't worry, it is not faucets or any of the trading bots that seem to be doing the rounds lately.
Before we get into this post you may be wondering why is it free?
Why would any company give away free crypto?
Well, this can be for a number of reasons which include but not limited to:
A marketing campaign to boost telegram numbers, social media followers and more.
An existing coin looking to attract new investors or drive awareness of their product.
A new company launching an ICO.
So let's jump into this and see where you can grab some FREE crypto today.
First up we have Crypto Tab.

What is it?
Basically, it is a Google Chrome extension.
You add the extension and then whenever you are on your computer you are helping the entire mining pool to mine BTC.
Now I will admit when I heard about this I was skeptical, especially about payouts.
However, after doing lots of research it was very encouraging to see, not only that they have completed many thousands of payouts but also that you can view them on the Blockchain.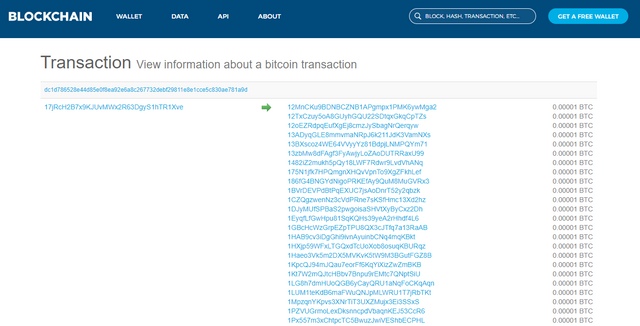 So how do you start with Crypto Tab?
First, you add the extension to chrome.

After you have added the extension the next thing you want to do is log in, it is on the bottom right-hand side of the page, see the below image................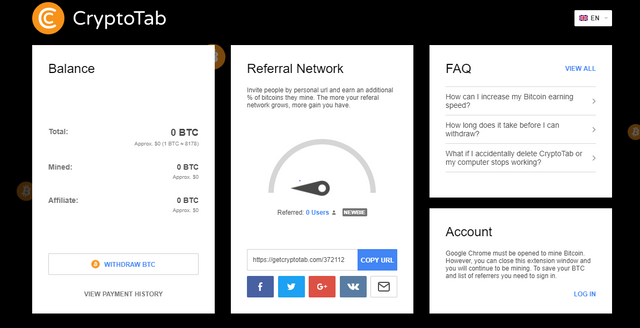 You can log in with one of your social profiles which include facebook, Google or VK.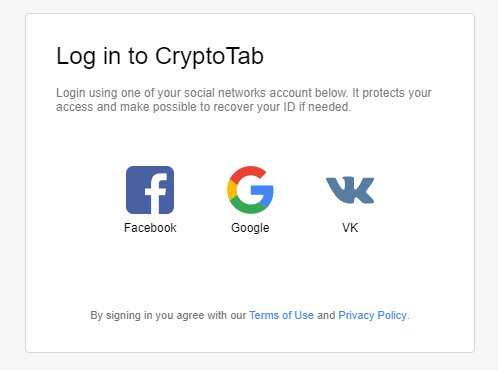 Next, you will see this screen.............

And that is it, you are good to go and start earning FREE BTC.
All you have to do is be on the Internet as normal with the extension added.
You can check out Crypto Tab here
Next, we have BAT
BAT - Basic Attention Token & Brave.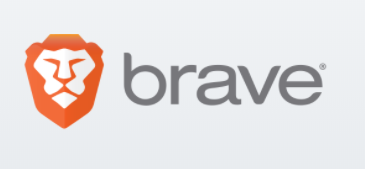 What is Brave?
Brave is a decentralized web browser and is brilliant, Much quicker an secure than Chrome and IE.
It stops trackers on your PC/ phone/laptop and also blocks ads that.....
Invade your privacy
Slow down your computer
Use your bandwidth
Brave is open source and built by an incredible team including the co-founder of Mozilla and the inventor of Javascript.
Brave is available on the following.......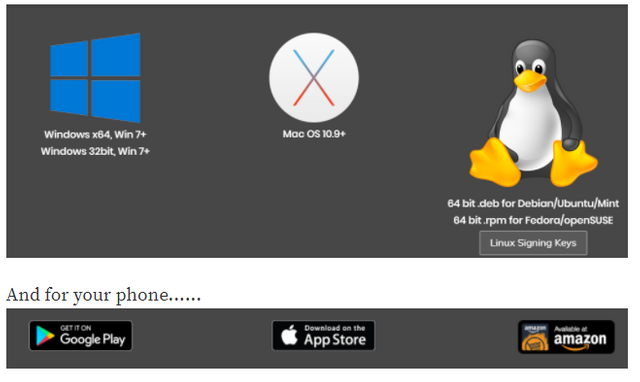 You earn BAT - Basic Attention Token for everyone who uses the Brave search engine.
You can check out BRAVE Here
Next, we have CAPP
CAPP is trading on Kucoin and Cryptoia.
ATH $0.49 - 15th Jan 2018
💰 Get 5 Free tokens(tradeable)
📝Requirements - Join telegram group, register email and then verify.
When you join the Telegram group you will see this which has the links for you to get the tokens......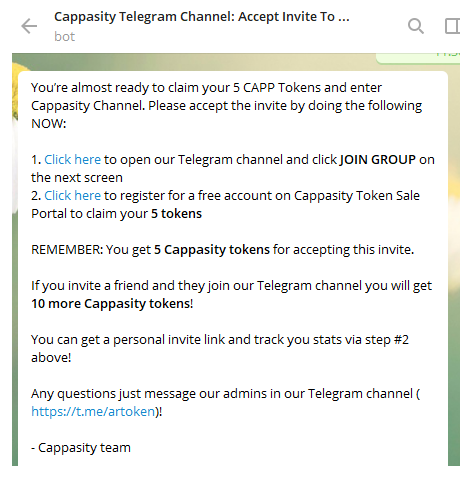 If you recommend anyone to the 5 FREE tokens you will also receive another 10 FREE tokens just like I am doing here.
So if you join the FREE air drop then I will also receive some free tokens.
Capp also offers FREE airdrops to token holders throughout the year, details are below.

Grab your FREE CAPP Here
Next up is Lendo
What is Lendo?
The name kind of gives it away :-)
Lendo is a peer-to-peer lending platform that's decentralized and based on Ethereum.
It has recieved some decent scores from the various ICO sites.................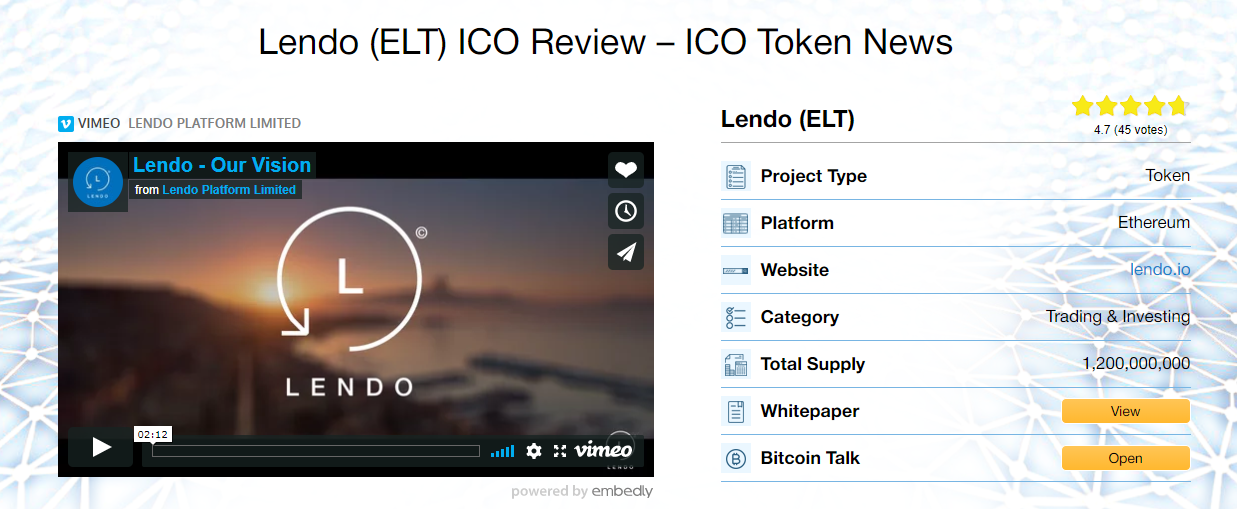 The team looks good and also linkedIn links included on the website.
💰 Recieve 50 tokens
📝Requirements - Join Telegram group - @LendoPlatform, then register and verify email.
Grab your FREE tokens here ----> Lendo
Finally, we have Iagon

Iagons' vision is to create a Global Supercomputer, powered by Artificial Intelligence & Blockchain Technology.
This is accomplished by integration across all smart devices, thus creating a seamless experience that effectively and efficiently serves the needs of its users.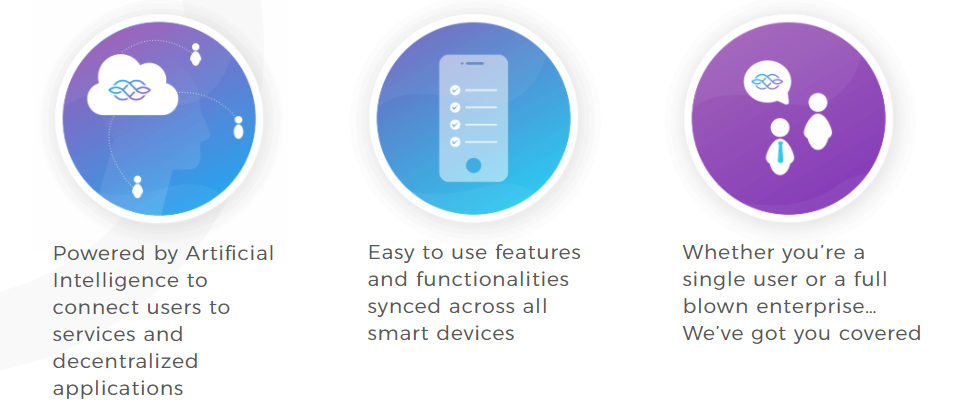 💰 Recieve 100 tokens
📝Requirements - register and verify email, Join Telegram group - @lagon_official.
Grab your FREE tokens here ----> Iagon
I hope you found this article useful and if you have any questions or enjoyed then please comment below and I will answer as soon as I can.
Thanks for reading.
To keep update for more ways to earn online, Steemit / Crypto tips, then I would love for you to follow me 👉 @furn01
Take Care
😊🙂😃
Furn
Links to Steemit Posts......
5 Places That You Can Earn Steem & SBD
Introduction To DTube & Outakes
FREE Crypto – The weeks best picks
How To Earn Money on Facebook Without Adds
Link to blog.....
[Not Taught @ School] (https://nottaughtatschool.co.uk/blog/)
Disclaimer: This post is my own personal opinion, please do your own research before making any investment into any cryptocurrency. You can lose some or all of your investments. By reading this article you acknowledge and accept this.