In today's article I will show you how I was able to earn £379 or $523 with just 19 posts on facebook and didn't pay a penny for traffic.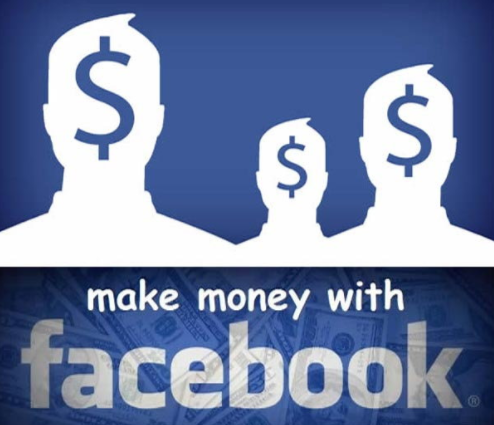 Really?
Many people believe to get sales/leads/generate an income on facebook you must pay for traffic.
This simply isn't true
By using a fan page and also facebook groups together then it is very possible.
I will show you in this article step by step how with just 19 posts I was able to earn without any ads.
Things you will need to try this for yourself
1 - A platform to earn commissions from, that can be Amazon Associates, eBay Partner Network, Share-a-Sale
2 - A facebook profile - So you can create your fan page
3 - Time to research and put together your posts.
For this I used Ebay Partner network and it worked out at just under £20 or $27 per post.
What is the Partner network?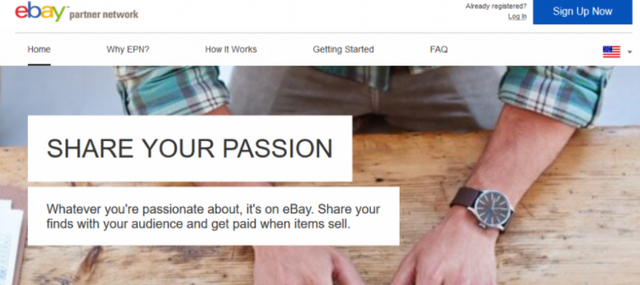 Basically an affiliate site for eBay.
You register to join and once approved (24 hours) You can then start earning money from sharing products on the eBay site.
You earn buy someone clicking through and buying on eBay from the post you created or link you shared.
What are the benefits and advantages of partnering with eBay?
1 - eBay is a MASSIVE brand and very well known = TRUST.
2 - There are literally thousands and thousands of items that you can promote and share.
3 - Getting started is very simple and finding items to promote is very simple.
Process.
Search on eBay for what you would like to promote
Then copy the URL link at the top of the page
Finally click the create icon and after about 20 seconds you get given your own link.
Take the link and share it on your fan page or in groups.
See below example.

Its also worth knowing, in your first 3 months eBay pay double commission so use this time wisely 😀
Here is what I did
I created a very simple facebook fan page which was called Bargain Christmas Presents For Kids.
The page was about sharing great ideas for children's Christmas presents.
I created my first post on the 6th October, then over the next 2 weeks I shared 19 different toys that I had selected from eBay to promote.
Finding the products to share on the fan page was very simple, I was keeping a close eye on what people were looking for in the different groups on facebook.
Paw Patrol seemed a very popular subject, so I decided to focus on this along with some board games and other toys which looked very popular.
The below picture shows the toys I was sharing and also the number of people reached.....

The middle image is now blank as that product sold out on ebay, however it was a very popular board game.
How was I able to get such high reach with no adds?
Simple and here is the process
So the process for this was as follows:
1 – Find the item to promote on eBay.
2 – I then took the link and created a post on the fan page.
3 - I also shared this on my facebook profile and tagged friends/family who I thought would be interested in the item. (The best thing about sharing this sort of product on facebook is that everyone tags their friends and then they share the post too.)
4 - I then shared this in some groups I was active in (Christmas groups , Gift finders, Bargain presents)
There are thousands of groups that you can join to share different gift ideas/ Christmas presents that you have seen.
Just please don't be spammy and keep posting all the time.
Also you should try and be active in the groups as people don't like it if you only drop in to share your link!
And that was that,
In total I would say I spent about 4 hours setting everything up and that includes posting to the page and also groups.
Proof Of Results.....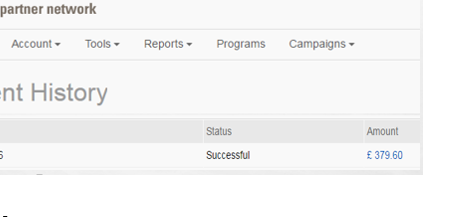 Anyone can do this with zero outlay.
As you have seen above this is a really easy way to make some extra money from home.
You would be very surprised at how many fan pages they are on facebook doing the same.
It doesnt even have to be presents or gifts, here are some examples right now on facebook.
Kitchen fun with my 3 sons......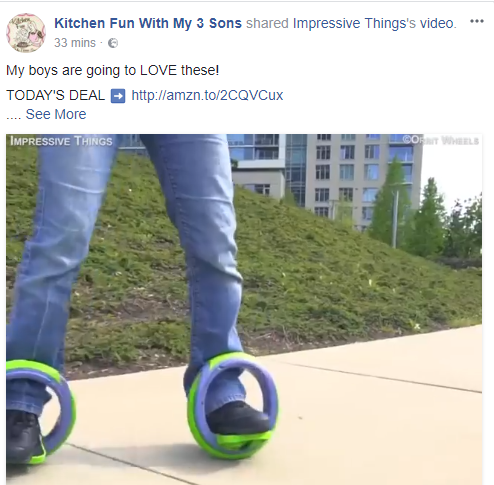 In the picture this post is linking out to Amazon.
A fan page for students.....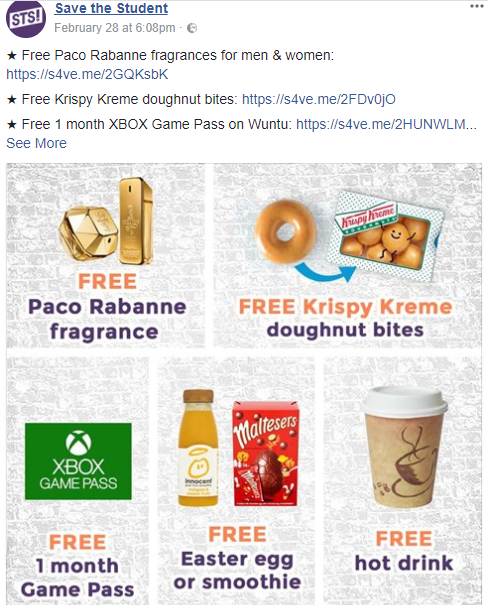 These link out to all sorts of affiliate sites and will earn a decent amount from this.
In Summary
It really doesn't take long to set up these pages and start sharing them.
Sites like eBay Partner Network, Amazon Associates have lots of great tools to help you promote the products.
Everything from banners, text links, link generators, and much more.
That's all folks
I hope you found this article useful if you have any questions please comment below and I will answer as soon as I can.
Thanks for reading and I hope you enjoyed this.
For more ways to earn online, Crypto tips, traffic tips and more, then you can follow me @furn01
---
Also, you can check out my last posts below:
https://steemit.com/cryptocurrency/@furn01/grab-your-free-crypto-now-air-drop-tokens-free-bat-capp-and-more
https://steemit.com/cryptocurrency/@furn01/2-alt-coins-to-watch-in-2018-huge-potential
https://steemit.com/cryptocurrency/@furn01/what-the-future-holds-for-us-crypto-is-a-bubble-it-has-no-value-really
---
Take Care
Furn