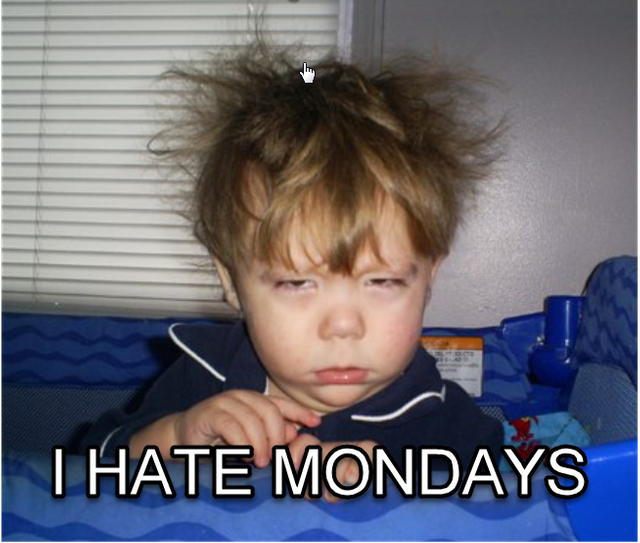 The case for "Why is Bitcoin, or a cryptocurrency similar to Bitcoin, better than the US dollar?" For the next several days, I will do my best to break this down for you through a series of topics. My hope is that at the end of this series, you will be able to better understand the real and future value of crypto for our world.
Welcome to Day 1 of Project #WOKE!
Today's topic: Why is the US dollar considered to be "bad" money?
Did you know that the US dollar only became fiat for the 1st time since 1971, which is only for the last 50 years?
In 1933, President Franklin D. Roosevelt, began fiddling with gold reserve requirements. He suspended the gold standard except for foreign exchange, revoked it as the universal legal tender for debts, and banned private ownership of significant amounts of gold coins. These were all partial measures that set the trend in motion for separating our currency from gold. The final move to turn the US dollar into a COMPLETE fiat currency was made by President Nixon in 1971, when he canceled the direct convertibility of the US dollar into gold."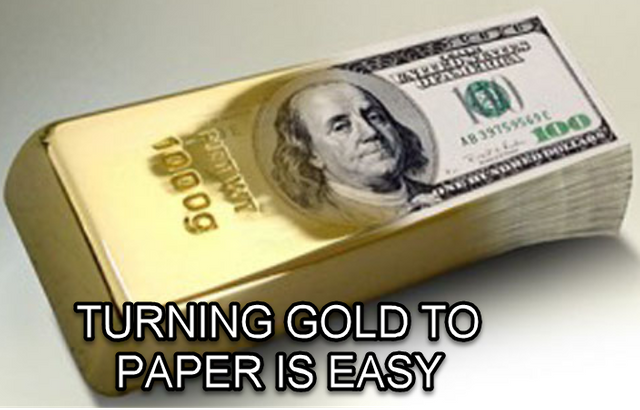 Fiat is a term given to a currency that does not have a commodity backing up its value, but instead, a centralized authority (like the government and banks) decides what its value is worth. Prior to 1971, however, the US had gold reserves to back up the value of the dollar. The value of the dollar was actually based on the past historical value of gold, the demand for gold, and the amount of gold in our country's reserves.
Long before 1971, when a monetary system was created, "precious metals like gold and silver were used to buy and sell goods and services, but people eventually grew weary of lugging around those chunks of metal and decided to substitute pieces of paper with a face value equal to an amount of gold kept in the issuing bank or government. The theory was that any citizen could decide on a whim that they would rather have the gold than paper, and walk up to a bank and demand an exchange. This was called being on the "gold standard."
It didn't take our leaders long to figure out that keeping all that gold in reserves was a hassle, and people would spend money just as readily if there wasn't a vault full of gold somewhere guaranteeing that the paper had value.
Thus, the fiat currency was born.
Erik Voorhees, CEO of Shapeshift:
In summary, since 1971, the US dollar has NOT been backed by gold and therefore, the Federal Reserve/ US government/ banks, have been decreasing the value of the dollar with uncontrolled printing and increasing inflation at much higher rates ever since.
Check out the pic below of an actual menu from F.W. Woolworth franchise stores from 1950. Back then, 1 slice of apple pie cost $0.15. When was the last time you were able to buy dessert at ANY restaurant for $0.15 in 2018? You can't, thanks to inflation.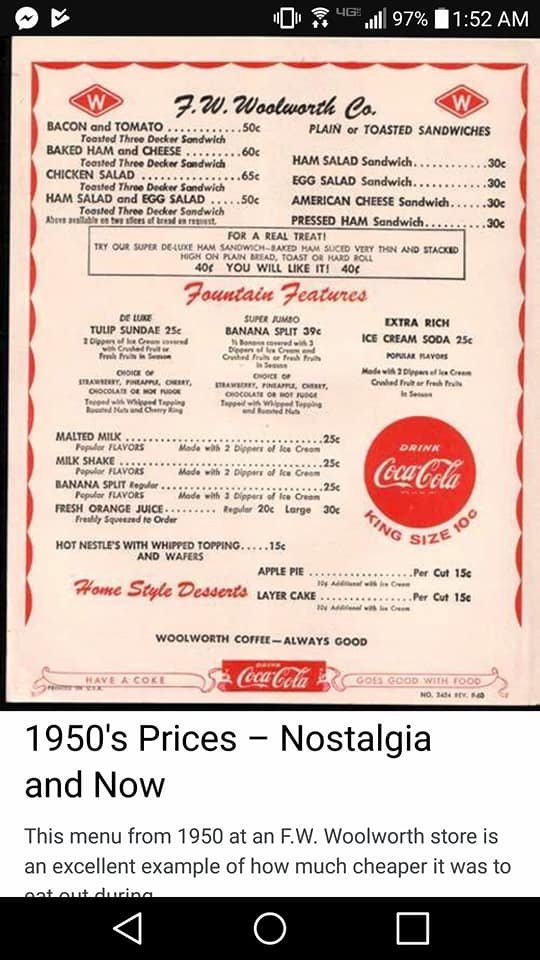 Because the US has been printing more money that has no value attached to it, the money in your wallets and bank accounts decrease in value. Every time the US government leaders do this, all money, no matter if it was printed in 1950 and was worth more, or printed yesterday and is worth far less, all ends up being worth the new and lower value.
Do you think this practice is sustainable?
How do you think this will affect us in the long run?
I would love to hear your answers, questions, or begin a discussion, in the comments.

[Knowledge is Power] + [Time is Money] = $ucce$$!!!
FOLLOW YOUR OWN RULES FOR INVESTING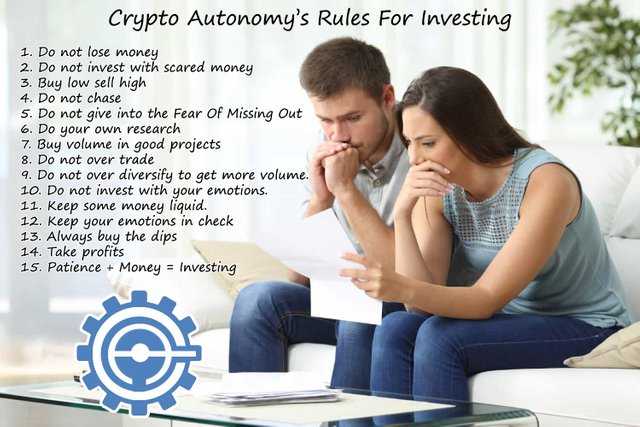 Please, engage with us, it only takes a second to RESTEEM, UPVOTE, OR FOLLOW; and it may only take a second to change someone's the world. Be the difference!

BEST ENDEAVORS!
OUR OTHER INTERESTING READS
HOW TO SPOT AND AVOID URL SCAMS OF CRYPTOCURRENCY EXCHANGES?
CRYPTOCURRENCY HAS A SECRET WEAPON
CRYPTO VS. U.S. DOLLAR: WHO BOUGHT MORE DRUGS?
Legal Disclaimer
All content found here, including any ideas, opinions, views, predictions, forecasts, commentaries, suggestions, or supplemental information, expressed or implied herein, are for, entertainment or educational purposes only and should not be construed as personal investment advice. We are not financial advisors. It is very important that you do your own research and due diligence as to make the best informed decision. Always DYOR = Do Your Own Research.