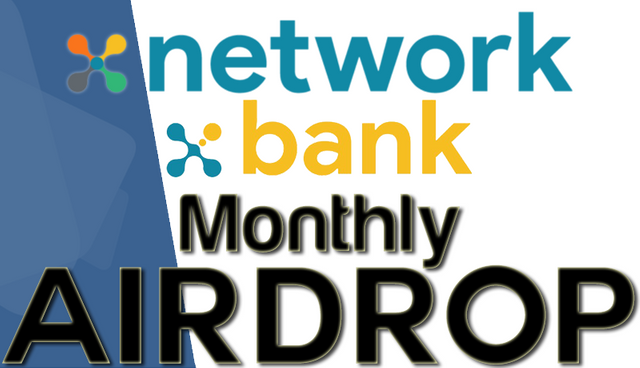 Xcash is now resuming the airdrop program after releasing its Xbank! The 1 Billion Xcash monthly airdrop will now be distributed through Xbank. There are still 17 airdrop remaining rounds.
What is XCash
X-cash is a new non-ico privacy coin built on Monero v8 with the aim to become a standard in digital payment and transaction settlement. It is fully self-funded project by having funded $100k of the capital. Already listed in 5 Exchange after its release Cryptopia, CryptoHub, Tradesatoshi, Stex & Graviex. X-cash will be distributing its 20 Billion Coins to its community until 2020.
What is Xbank?
X-Bank is the first product built on X-Cash Blockchain. It is a secure way to store cryptocurrency while enabling a bridge with additional products.
Security
Keeping funds safe is our primary concern. We are using a combination of multi-signatures wallets and cold storage solution to guarantee the integrity of your assets.

Link to X-Payment
Thanks to the integration of X-Payment into the X-Bank, it will be easy for merchants, users and developers to interact with the network and perform operations.

Airdrop
We are carrying a 20 months airdrop program of X-Cash which is performed through the X-Bank. Anyone can register for free and claim their free stake of coin.
How to register
Register Here. Fill up the form with your details and don't forget to use my referral to get 25% Bonus in every airdrop rounds.


After registration you will get Email Verification.

Login to your Xbank account and go to Settings and Verify your phone. Enter your phone number and click Verify you will be sent a verification code by SMS. Make sure to provide your phone number without the leading 0 (or 1 in the US) for international call.


After getting verified you can now go to airdrop dashboard and click register this is only in limited time and you must click register every month to participate.


That's it! you are now registered for the X-cash Current Airdrop. Just remember to register every month to participate.

You can get your referral link in the referral program, only validated account and airdrop subscribers will be counted for the referral bonus.

Note:
If you already register without any referrer you can add my id manually and then click save and get your free 25% more airdrop .

Referral ID
b80b73c5-7981-4d4b-a18c-78a5ee212bcb
---
Official Links
X-Bank Website
X-Network Website
X-Cash Explorer
X-Cash Wallets
---
Join Our Communities
Bitcointalk ANN
X-Cash Reddit
X-Cash Twitter
X-Cash Medium
X-Cash Github
Telegram Group
Discord Channel
---
Useful Links
CoinMarketCap
Graviex
Stex
Tradesatoshi
Cryptopia
---
Previous Post
Steemit Profitable Upvote Service
Steemit Upvote, Resteem and Community
Byteball Airdrop to Steemians Get up to $160 Reward
ANOX Airdrop to Steemians Get up to $100 Reward

---

Follow • Upvote • Resteem