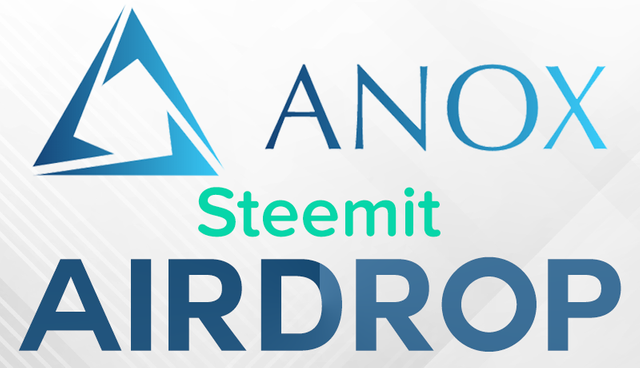 Anox is airdropping $100 USD worth of ANX EOS tokens to its community limited time only.
What is ANOX?
ANOX is a revolutionary, multi-manager investment fund acting as a bridge between average Joe and exclusive hedge funds. Like shares in a traditional mutual fund, ANX tokens represent a share in the assets and growth potential of the ANOX fund. Although ANX tokens are primarily a store of wealth and growth vehicle, the EOS blockchain gives token holders all the benefits of instant, fee-free transactions.
How to Join Airdrop?
Must join ANOX Discord Channel
Must have EOS wallet if you dont have one you can received it from the EOS tip bot
Note
Airdrop restricted to Steem accounts created before the date of this post with 35 rep or higher.
Trading Competition
To earn more ANX token you can participate in the trading competition in DEXEOS
To celebrate the first exchange listing, ANOX is holding an ANX trading comp with $4000 ANX in prizes up for grabs.
Rules
Trading starts at 00:00 UTC, Wednesday, 13 Feb and runs through til 00:00 UTC Monday 18th Feb.
When the competition comes to an end, winners must have more ANX than they started with (excluding deposits/withdrawals) and will be ranked by total ANXEOS volume traded.
A grand prize winner and two runners up will share in $4000 worth of ANX tokens as follows:
1st Place - 2000 ANX
2nd Place - 1250 ANX
3rd Place - 750 ANX
To Register
To register for the competition, just send 1 ANX to EOS account anoxteamanox with memo "register".
---
Useful Links!
Anox Website
Anox Discord Channel
Anox Telegram Group
Anox Linkedin
Anox Twitter
Anox Exchange