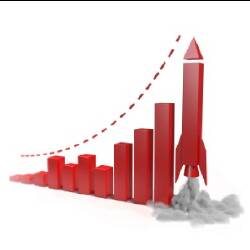 This is part Six of an ongoing news series aimed at bringing you the news before it hits everyone else's radar and thereby beating the Pump!
If I've missed any news, please comment below so that I can update the list!
Today's NEWS
Previously Covered Current News
Bitcoin (BTC) - The next few weeks are huge for BTC. BIP91 and BIP148 are two different plans to implement Segwit in BTC. Beginning July 21 Signalling for BIP91 begins, and could lock in as soon as July 23, and activate as soon as July 25th! Once activated, any blocks that aren't signalling readiness for Segwit will be rejected! So make sure you are mining on a segwit ready pool by this time. If BIP91 isn't locked in by July 29th, we risk a chain split at which time you'll have to decide which chain to support (segwit or nonsegwit). Furthermore BIP148 will be activated on August 1. If lock in fails for BIP148, again we are at risk of a split. While their's more dates to consider, these are the important ones in the near term!
Stratis (STRAT) - Just announced that they joined Microsoft's Azure Marketplace! This is a great leap for Stratis as it makes it far more appealing to large corporations where C# developers dominate. Be on the look out for a number of new partnerships forming in the coming weeks as a result of this news!Read more about it at http://www.huffingtonpost.com/entry/stratis-joins-microsoft-azure-marketplace_us_595ab082e4b0f078efd98c04?ncid=engmodushpmg00000004
SYNERO AMP (AMP) - has released Wildspark Beta. WIldspark is a Google Extension that currently only supports Youtube. Wildspark allows you to tip good content with AMP as well as earn AMP by sharing that content to other Wildspark Users. https://steemit.com/news/@promoplugs/synereo-amp-via-wildspark-is-scheduled-to-be-release-steemit-competitor-6-30-17
MoncaCoin (MONA) - It was just announced that MONA will be added to BitBank.CC With Japan's new tax laws, as well as their love for all things cute (read Mona cat), this could result in a nice rice! This sems Poised to be Japan's Doge!
UniKoinGold (UNIKRN) - Mark Cuban plans to invest in UNIKRN's Initial Coin offering! This marks at least the fourth celebrity endorsment, as Guy O'Seary, Shari Redstone, Elisabeth Murdoch, and Ashton Kutcher has all invested as well! UNIKRN is a Sports betting blockchain platform, you can learn more by reading their whitepaper. https://s3.amazonaws.com/static.unikoingold.com/whitepaper.pdf
BITSPARK - Just announced that they've begun a Blockchain Remittance Trial with the UN in Tajikistan. The goal of the trial is to enable migrant workers and their families to send and receive payments via smartphone devices.
DigiByte (DGB) - DigiByte is a finalist, running for the Citi Tech for Integriy Challenge (T4I), with a chance to win a chunk of 5 Million dollars worth of 50 Prizes! Winners will be announced in July!   
Private Instant Verified Transaction (PIVX) - These guys plan to release an updated Roadmap on 7/13 at 10AM EST. Could be nothing, or could be huge! The last time PIVX got pumped it surpassed all expectations, so be ready!
I/O Coin (IOC) - DIONS is in it's final stages and should be released no later than September! This has been in the making for nearly 3 years and brings an all new way of storing data on the blockchain. With a marketcap (Rank 97) of only $25M this has potential for huge growth!  
ICONOMI (ICN) - Is Projected to release the ICONOMI.OFM Platform by the End of August 2017!   This platform is a simple management tool where traders with knowledge and experience create their own investment funds. Investors, on the other hand, are able to invest even the smallest amounts, offering a clear overview of available investment fund managers and their current & past performance. The ICONOMI Open Fund Management (OFM) platform will disrupt the asset management industry.